Lawyer's interest partly because of agility, remote-friendliness, and business mindset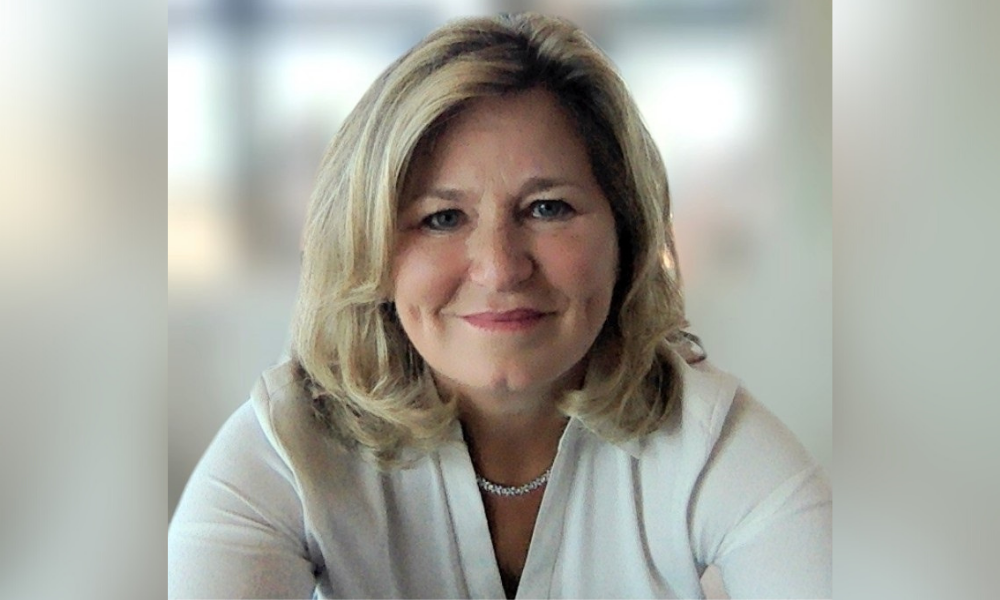 More lawyers are seeking flexible work arrangements, driven by technological advancements and growing aspirations for a better work-life balance due to COVID. Margaret Minister, general counsel at the legal tech company, Evisort, says lawyers are showing interest in moving in-house, partly for the agility, technology, remote-friendliness, and business mindset.
The legal industry is transitioning from traditional law practice to a more sophisticated modern approach, and Minister says there is much movement among lawyers as they become comfortable using technology for legal roles.
"A lot of this came out of COVID when we all had to work remotely and learn how to do things electronically and more efficiently than carting loads of documents back and forth from the office."
The job market for lawyers has become incredibly competitive, but Minister says the adoption of legal technology has been critical in helping in-house teams attract skilled candidates.
Minister who joined Evisort in October 2021 says she was not a tech professional before joining the company.
"I was a lawyer in a law firm for close to 30 years. I was in-house briefly as a chief licensing officer and general counsel for a home goods retail company."
Minister says lawyers are becoming savvier in their employment demands. For example, Evisort's customers express that legal professionals are asking about contract management tools and technology in their interviews.
"They want to be part of their companies' or law firms' business and strategic teams. They want to have some upside in stock options and know the legal tech stack because they don't want to do the traditional hard copy contract review."
If legal professionals are familiar with technological platforms, they do not want to go backwards and into a "basement storage room" reviewing contracts manually again, Minister says.
"It's a pretty important factor that weighs into recruitment for the newer lawyers and paralegals who are more tech-savvy."
Minister hopes technology use in the legal industry continues to increase exponentially because the profession is behind other industries and professional services in its adoption.
"Clients are demanding that law firms and their in-house corporate departments perform at a high level, but very efficiently and quickly, and technology is the tool," Minister says.
She says utilizing technology is also fun. "I use our platform every day to draft contracts and get them signed, and it's not as tedious as it used to be, which appeals to many of us who have grown accustomed to using different apps. So, it just makes it more joyful in my day-to-day practice."
Evisort is a contract intelligence platform that provides an algorithm that pulls out over 60 contract clauses for customers and educates users on crucial terms and automatic renewals. Minister says signing up for auto-renew licenses can sometimes be super expensive for a company, so if they know in advance about an inactive product's auto-renewal, the savings could be significant.
A contract lifecycle management tool allows companies to work more efficiently and accurately in preparing contracts, and she says the intelligence on the back end of a contract can help companies make better and smarter business decisions in knowing how their contracts have performed in the past, the market for particular clauses, and best practices.
Many Evisort customers use the platform for compliance with general data protection regulation (GDPR) as it provides a visual and "easy-to-grasp" presentation of the provisions that are key to various areas, including data privacy and security, Minister says.
Evisort also provides a pre-signature workflow functionality that allows lawyers and legal professionals to create documents and collaborate with others in making contracts which can be sent out for signature and synced into the platform's contract analytics. "It's the entire lifecycle from creation to management on the back end," she says.
She says Evisort can be accessed from anywhere, which allows the platform to attract talent worldwide. "We can work and collaborate online seamlessly 24/7. So, it frees up time and makes us more efficient and collaborative."