Technology won't soon replace lawyers, but it is saving them time, and their clients, money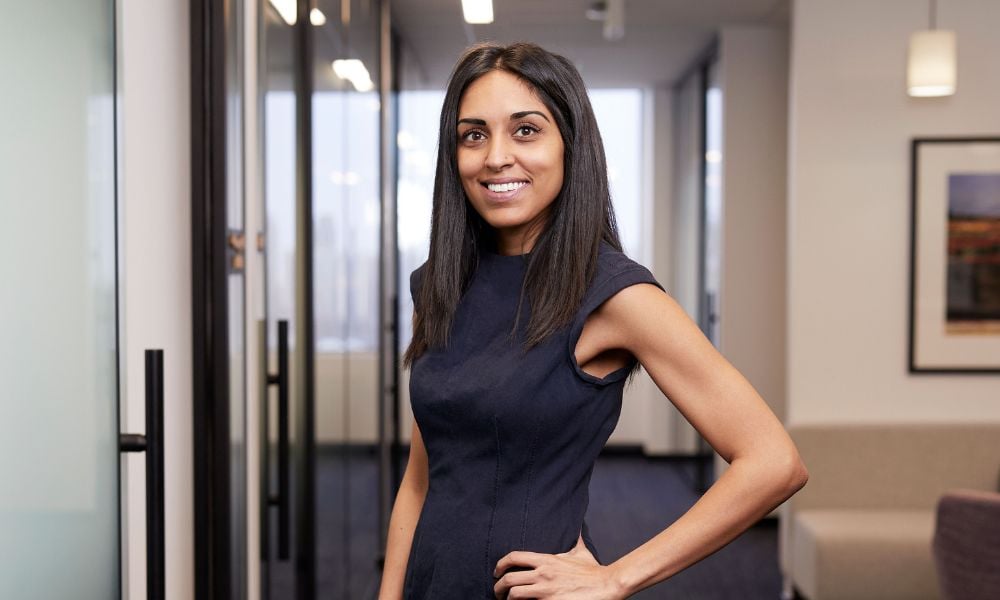 This article is part of a series addressing popular topics and questions that clients and the public may have about the legal profession.
As is the case with most industries, technology, specifically artificial intelligence, has automated various tasks in the legal profession. But does that mean that lawyers are an endangered species, that their expertise and skills will become obsolete like certain assembly-line factory jobs?
Tara Vasdani, principal lawyer and founder of Remote Law Canada, says she does not see lawyers becoming irrelevant or eradicated. "I think we'll just become more efficient."
"The appropriate lens is not that things are being taken away, but that things are expanding and growing, and there's more opportunity."
An analysis from McKinsey predicted that 23 percent of the work done by legal professionals in the US has the potential for automation.
In her nearly six-year legal career, Vasdani has witnessed a lot of technological advancement and the development of tools which have eliminated some tasks and made others more efficient.
First was the ability to file statements of claim online.
"That was a whole new world," she says. "All of a sudden, you can cut out the process-server that would attend at the courthouse where you were trying to file the statement of claim, and that cost was gone."
Then the pandemic introduced online filing of motion records, default judgment records, affidavits of service, and any other document that needed issuance. Court hearings can also now take place virtually, which saves lawyers, time, and clients, money.
Vasdani uses the law-practice-management software Clio, Kira Systems' machine learning document and contract analysis tool, and Relativity for documentary discovery. She says that these tools have made her practice more efficient and allowed her to get through files more quickly.
Clients can now meet with her, commission affidavits, and sign retainer agreements, all virtually. "That has put a lot of power in the hands of the clients in terms of establishing better communication with their lawyer and making their lawyer more accessible – as well as, once again, saving time and money… Clients are benefiting greatly from some of these advances."
Vasdani attended law school from 2013 to 2016. They were doing Boolean searches in legal databases for legal research at that time. Now she uses the AI legal research tool Alexsei, where she inputs a legal question and a couple of facts. The software then produces a legal research memorandum within 24 hours, "with no page limit, and fully cited," she says.
"Clients, previously, would spend an obscene amount of money on lawyers researching legal research topics. Now, when you're dealing with a memo that's been generated using artificial intelligence software, you're looking at about $200, which is, typically, an hour of the law student's time."
Vasdani says learning to use this software will accelerate a law student's or young lawyer's career. For example, new lawyers at large law firms can avoid spending 30-40 hours to understand the base law when they are assigned a legal research question.
"Becoming familiar with using some of these AI tools or learning how to more efficiently search for that specific area of law to better understand it would absolutely assist a law student with not only saving time and energy but also becoming more efficient. Then as you excel in your practice, you become a very efficient lawyer for your clients."
While new tools are automating legal research and contract analysis tasks, Vasdani does not see lawyers ever being completely sidelined in these processes.
For example, a friend of hers recently posted on LinkedIn about a win in a recent trial. After offering her congratulations, Vasdani clicked on the case and realized it was "unbelievably relevant" to one she was working on in a way favourable to her client. Because it was a BC decision, it had not appeared in her search for relevant Ontario cases, and probably would not have had she searched BC decisions because the case was unreported, she says.
Contract-analysis software can identify clauses that do not appear correctly drafted according to previous contracts the software has analyzed. But what about clauses the software has never seen before?
"So, I don't think that the appropriate approach is to think that we are going to become irrelevant or eradicated," says Vasdani. "I think it's just going to become easier to complete our job, and I think it's going to become easier to manage your workload."