Court gives will's terms effect despite automatic revocation of testamentary gift upon separation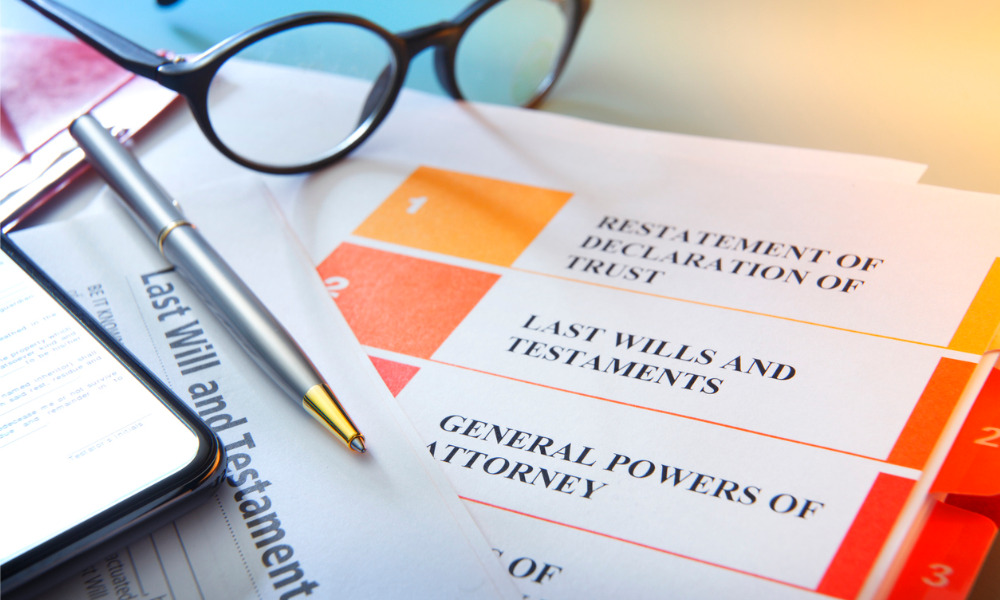 The unequivocal intention of the will-maker should not be thwarted without good reason by statutory non-compliance, the Supreme Court of British Columbia has said.
In Jacobson Estate (Re), 2020 BCSC 1280, Helga Eileen Jacobson died, leaving a will which provided that Naida Hyde, with whom she had a marriage-like relationship prior to their separation, would receive her personal property and the residue of her estate. The executor of the will and trustee of the estate sought an order under s. 58(2)(b) the Wills, Estates and Succession Act, S.B.C. 2009, c. 13 to revive the clauses of the will in favour of Hyde, considering that s. 56(2) had automatically revoked the testamentary gift when Jacobson and Hyde separated.
Prior to Jacobson's death, she had consulted with a lawyer regarding the execution of certain documents, including a power of attorney in favour of her friend. Both the lawyer and the friend said that Jacobson had expressed her desire for Hyde to inherit despite their separation. However, she did not ask her lawyer, who was found to be unaware of the automatic revocation under s. 56(2), to prepare a new will or to draw a codicil to revive the automatically revoked will, pursuant to ss. 57(1), (3) and (4)(b).
The B.C. Supreme Court ruled that the will's terms, including the clauses in favour of Hyde, were fully effective and that the will may be admitted to probate. Justice Sheila Tucker, writing for the court, found that, while the deceased did not take the steps necessary for a new will or a codicil, the testamentary intention of the deceased was clear that she intended for Hyde to be the beneficiary regardless of their separation. The evidence showed that the deceased repeatedly stated this intention to her lawyer and to her friend during a time when she still retained testamentary capacity.
Tucker discussed how the passage of the Wills, Estates and Succession Act shows that B.C. has shifted away from strict compliance and toward a focus on testamentary intention, with s. 58 giving the court a curative power to make an order to the effect that a particular document represents a deceased person's testamentary intentions.
"The purpose of s. 58 is to ensure that discernible testamentary intentions are not thwarted 'for no good reason' by a failure to comply with statutory requirements," wrote Tucker. The purpose of this section may be achieved by declaring the will's terms, in their entirety, effective as the will of the deceased at the time of her death, Tucker said.
"It is important to consider the effect of a separation on the validity of the terms of your will (including your choice of executor) and take the necessary steps to update your estate plan as your circumstances change," wrote BC Estate Litigation Blog in a post discussing the case.