Canada's best wills, trusts, estates law firms handle emotionally-taxing cases with care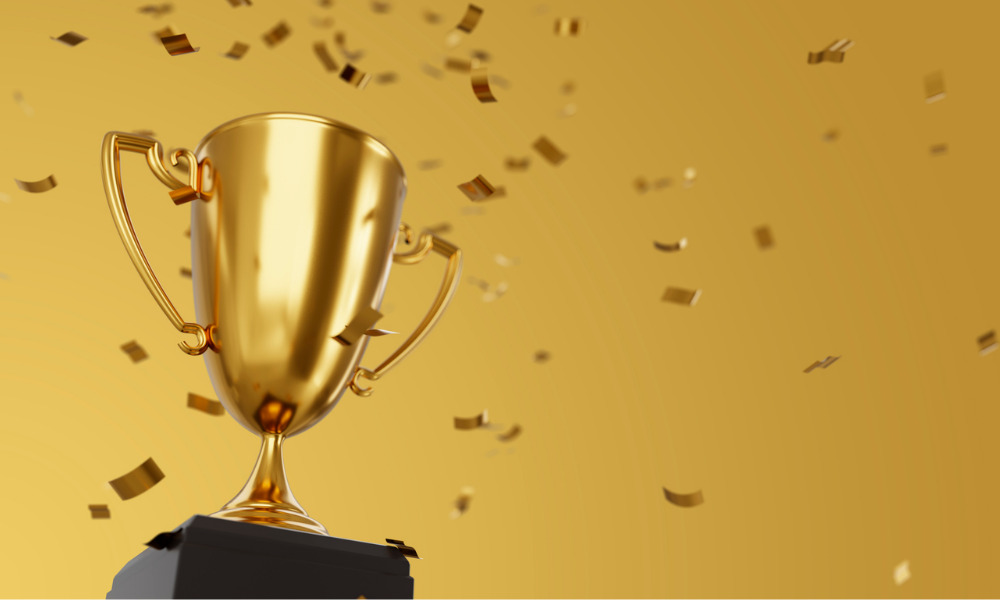 Canadian Lawyer's is excited to announce the top wills, trusts, and estates law boutiques for 2023–24.
The lineup remains unchanged from the 10 legal leaders that the publication also named as awardees in its 2021–22 report. This consistency is a testament to how these champions have dominated their niche within the legal landscape. These firms continue to stand out because of their commitment to delivering exceptional client service and cost-effective advice, their adoption of hybrid work models and technology, and their contributions not only to the estates and trusts bar but also to the legal profession.
The awardees ensure that they handle emotionally charged disputes with care. These cases include issues involving pre-death litigation, powers of attorney, and guardianship. Cases dealing with a "failure to launch" child can serve as a precursor to estate litigation and can lead to challenges and claims relating to wills, dependent support, joint account-holder accountability, and inheritance after death.
"It often comes as a shock to our clients that their 'lazy' brother or sister who lived rent-free could be entitled to a bigger share of their parent's estate than what is provided for in the estate plan," says Angelique Moss, partner at Casey & Moss LLP.
The Toronto-based firm, which is a two-time honoree, fiercely advocates for its clients and assists them in their efforts to navigate the complex legal ramifications of incapacitating illness, death, and end of life. The firm benefits from a low staff turnover and a clear and concise purpose.
"Our mission is pretty simple: to provide excellent advocacy, responsive service, and fair legal fees," Moss says.
Hull & Hull LLP – a seven-time awardee located in Toronto and Oakville and exclusively focused on estate and trust law – has won complex estate cases and has set new standards for excellence in safeguarding the legacies of its clients.
Hull & Hull aims to address the uncertainty and expenses involved in estate litigation, to keep its clients informed, and to manage their expectations by using "our collective expertise to run our files as efficiently as possible, while continuously providing our clients with our realistic assessment of their situation," says Suzana Popovic-Montag, the firm's managing partner.
The firm welcomes the overhaul of Ontario's Succession Law Reform Act, particularly the changes addressing the issue of predatory marriages and allowing for some flexibility in wills.
Horne Coupar LLP – a B.C.-based wills, trusts, and estates law boutique – recognizes the challenge that clients face amid the amended regulations governing matters such as beneficial interests in property in the province's Landowner Transparency Act.
"We're in a world now where full disclosure is expected of beneficial interest, and laws are being passed to accommodate that; unfortunately, it complicates planning because it's designed to capture naughty people, those who were laundering money, supporting terrorism, and evading taxes," says Fiona Hunter, a partner at the firm.
Because the legislation applies to everyone, even clients not engaged in wrongdoing have to deal with much more compliance than what was required five years ago, Hunter adds.
Horne Coupar, established in 1944 and passed down to partners Mark Horne and John Coupar from their previous generation, stresses the importance not only of legal expertise and experience but also of a collegial atmosphere within the firm.
"These family connections have created a culture of respect, loyalty, and consideration for all members of the firm, in addition to our professional obligations to the firm's clients and to the community in which we live," Hunter says. "Partners, associates, and staff members are part of our family, and we look out for each other."
Canada's best wills, trusts, estates law firms this year include Hull & Hull LLP, Horne Coupar LLP, and Schnurr Kirsh Oelbaum Tator LLP.
Canadian Lawyer congratulates all the winners for 2023! See the full list here.