Black students considering legal careers may not see enough people like them in law, alumnus says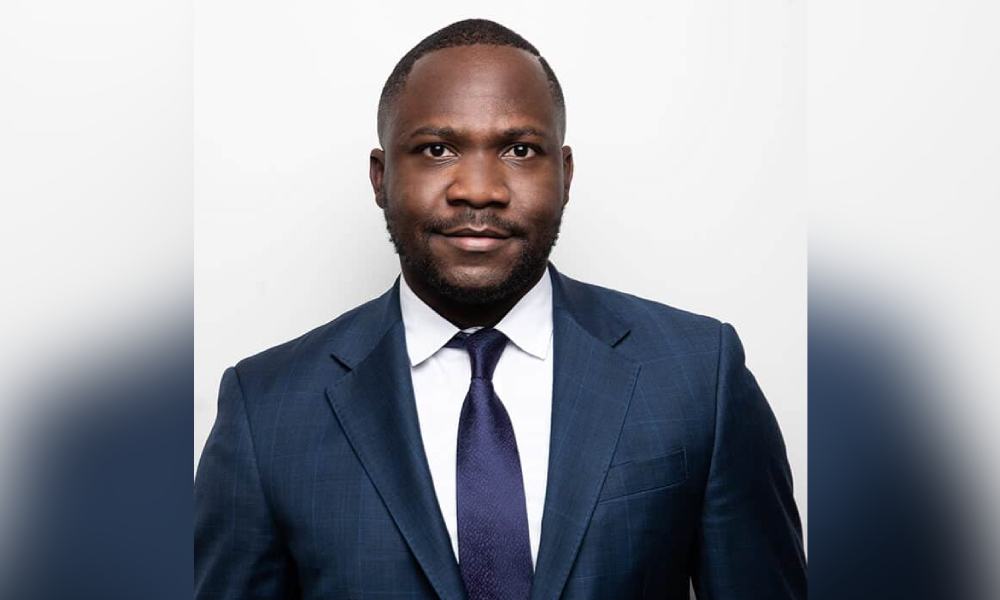 The University of Manitoba Faculty of Law has announced the David Sowemimo Law Entrance Scholarship, which will be annually awarded to Black full-time JD students, beginning academic year 2021 to 2022.
David Sowemimo, alumnus of the law school, created the scholarship, which is the first of its kind in the university. Sowemimo is aiming to encourage Black students to embark on legal careers and to assist them in taking their first steps toward a legal education.
At the age of 17, Sowemimo came from Nigeria to major in labour studies at the University of Manitoba. Working as a claims representative, he then met lawyers in the insurance industry who urged him to go to law school. With this encouragement, Sowemimo managed to overcome his perceived barrier for Black students who are considering legal careers, which is that not enough people who look like them and who speak like them are lawyers.
As a law student, Sowemimo visited the Winnipeg Law Courts and experienced being approached by the security guard, who would question him regarding his presence in the courtroom and who would appear surprised upon being informed that Sowemimo was in fact a law student.
"All the accused were mostly people of colour, and the lawyers were usually old white men," said Sowemimo in the news release.
Sowemimo obtained his JD from the University of Manitoba and his admission to the Alberta bar in 2016. He now works as an injury lawyer at James H. Brown and Associates in Calgary. Fluent in both English and Yoruba, he helps clients with claims involving accident benefits, disability coverage, medical coverage and complex and multi-jurisdictional matters.
Sowemimo is a part of the Alberta Civil Trial Lawyers Association, the Insurance Institute of Canada and the Canadian Bar Association. He has received awards such as the Judge Ross A. Award, the Emerging Leader Award, the Ahava Halpern & Frank Lavitt Law Student Award and the University of Manitoba, Faculty of Arts Dean's Honours Award.
"When you talk to Black students just socially they tell you 'oh I've always wanted to be a lawyer', and I'm always saying 'so why haven't you done it?'" Sowemimo said in the news release. "You can second guess, you can plan, but at the end of the day, you just have to do it."
David Asper, acting dean of the law school, said that the legal profession should represent the people they serve in the community to have a genuinely positive impact. "I hope our Black students will be empowered by this gift to consider a highly-rewarding career in law," Asper said in the news release.
Individuals interested in donating to the scholarship initiative may do so here.