Scholars to support program of activities in international arbitration, international commercial law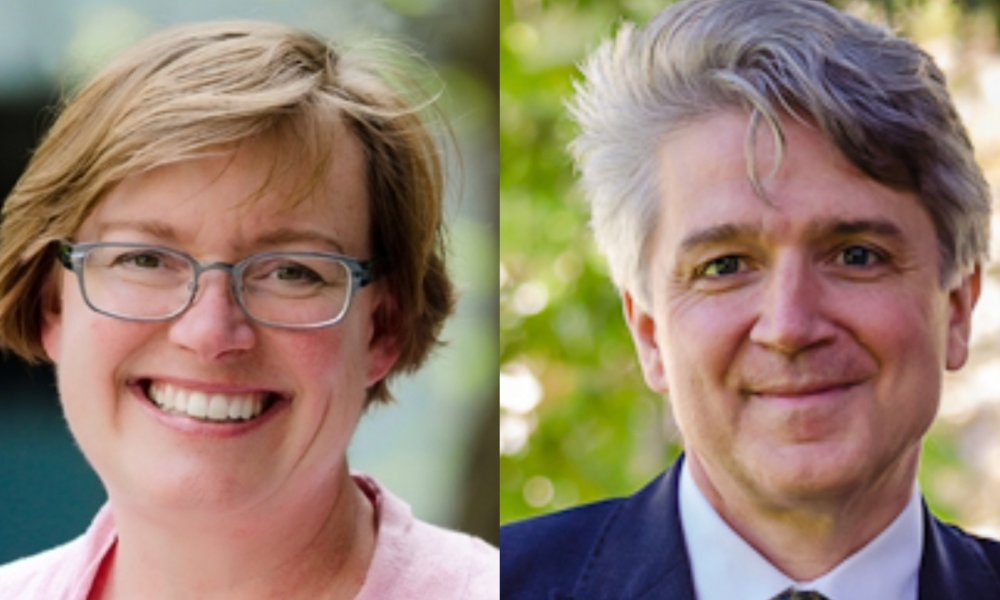 McGill University Faculty of Law announced that professors Andrea Bjorklund and Fabien Gélinas have been appointed Norton Rose Fulbright scholars for the 2022-2023 academic year.
As scholarship recipients, Bjorklund and Gélinas will support a rich program of activities in international arbitration and international commercial law. The scholarships were made possible through a generous gift from Norton Rose Fulbright Canada.
Bjorklund is a full professor, associate dean for graduate studies, and holder of the Fortier Chair in International Arbitration and International Commercial Law at McGill Law. She has extensive expertise in international arbitration and litigation, international trade, and international investment.
Apart from her academic career, she is the executive council vice-president of the American Society of International Law. She is also an advisory board member of the Investment Treaty Forum of the British Institute for International and Comparative Law.
Bjorklund was recently appointed to the advisory board of the upcoming Hague Court of Arbitration for Aviation, which is being administered by the Netherlands Arbitration Institute. In addition, she was included in the panel of arbitrators for the World Bank Group's International Centre for Settlement of Investment Disputes.
Gélinas is a full professor and currently holds the Sir William C. Macdonald Chair at McGill Law. He teaches and conducts research in international dispute resolution, common law and civil law contracts, commercial law, and legal theory.
He previously served as general counsel for the International Court of Arbitration − the independent arbitration body of the International Court of Arbitration (ICC). He was also the former president of the the ICC-Canada's arbitration committee and the Canadian Chamber of Commerce.
In 2021, Gélinas received the Paul-André-Crépeau Medal from the Canadian Bar Association's Quebec branch for his remarkable contribution to the advancement of international aspects of private and commercial law in Quebec and abroad. He is also an advocate emeritus of the Barreau du Québec.
"Professor Bjorklund and Professor Gélinas greatly contribute to sustaining international arbitration as a key strength of the Faculty of Law, one consistent with our distinctive integrated approach to legal teaching and research," McGill Law dean Robert Leckey said. "We are grateful that Norton Rose Fulbright's gift during our previous capital campaign makes possible the continued support of their important work."