Steven Penney also assigns skits and video projects to his first-year students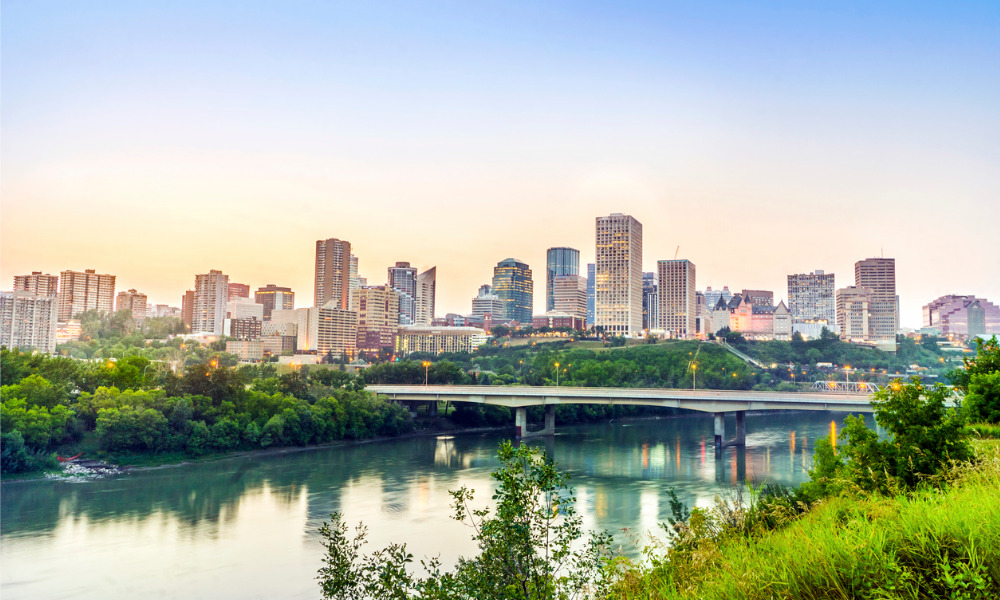 Steven Penney has received the 2020 Hon. Tevie H. Miller Teaching Excellence Award, dubbed the highest accolade for teaching excellence at the University of Alberta Faculty of Law.
The law school is recognizing Professor Penney, who teaches criminal law, criminal procedure and evidence, for his dedication and for his innovative approach to teaching his students both inside and outside the classroom.
For his upper-year courses, Penney uses a flipped classroom model, initially inspired by fellow UAlberta Law professor Peter Sankoff. Under this model, students watch Penney's online video lectures to grasp the key concepts before attending class, so that the class itself can be dedicated to delving into more complex concepts through energetic discussions, problem solving and active learning. This teaching model effectively tackles different learning styles, such as visual, auditory and hands-on learning.
For his first-year class, Penney assigns creative assignments such as skits, where students act out Supreme Court of Canada cases, and video projects, where students explore specific criminal law topics.
To promote active learning among students, Penney utilizes technological methods such as the teaching app Top Hat, which has a live poll feature. Furthermore, outside the classroom, Penney frequently conducts Q&A sessions with his students at a cafe in the Law Centre.
Penney previously served as associate dean for graduate studies and research at the law school. He has also taught at the law schools of the University of Western Ontario and the University of New Brunswick. He has co-authored or co-edited books on criminal procedure and evidence.
The Tevie H. Miller Award, which recognizes teaching excellence in full-time faculty members at the law school, was named after the late Justice Tevie H. Miller, who served as Associate Chief Justice of the Court of Queen's Bench of Alberta and who held a number of roles in the University of Alberta, including chancellor, Students' Union president and Alumni Association president.
The law school hopes to celebrate the teaching awards later this year, given that the COVID-19 pandemic has delayed the originally planned event.