Tools to help students connect during Covid-19 include virtual mini-lectures, upper-class mentoring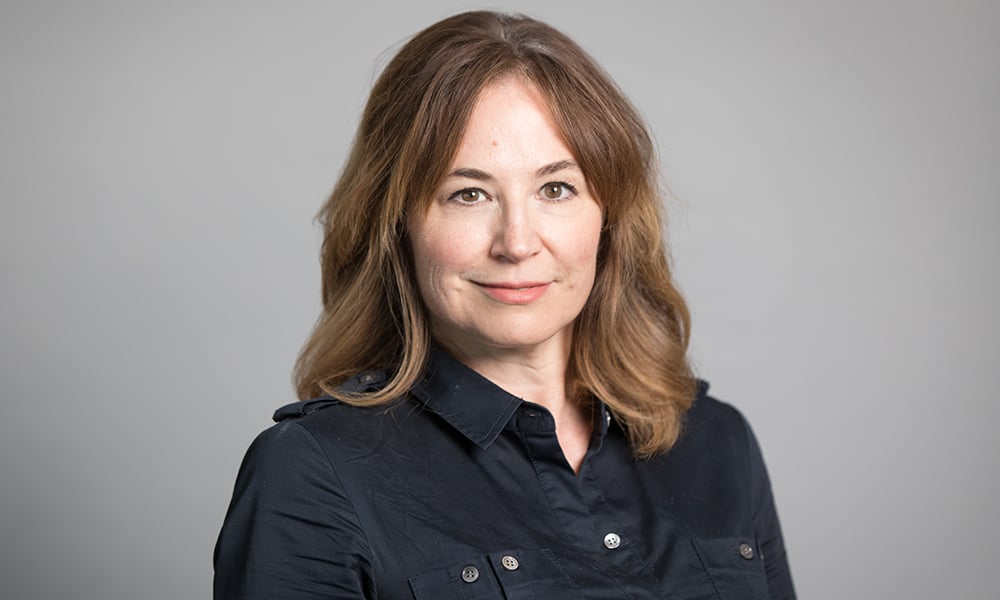 With law school typically a huge draw with post-secondary students as they plan their future after their undergrad years, Catherine Valestuk, dean of recruitment and admissions for the law school at the University of Calgary, usually doesn't worry about filling the 130 spots in the school's first-year class.
But this year, the Covid-19 pandemic and the changes it has made to university learning for the upcoming year prompted Valestuk to fret about whether students who had been accepted into the program would end up not coming, or asking for a deferral.
Valestuk says "we had a sense that students perhaps might be feeling somewhat adrift and potentially ambivalent about whether this was the year they wanted to head to law school and be that 'guinea pig' in what that year might look like."
So far, it has not turned out that way, the rate of declining an offer of acceptance or asking for an acceptance deferral is not much different this year than any other. As well, the deferral policy is relatively narrow, Valestuk says, mainly for health issues or significant changes in a student's life, not for students' concerns about online learning or not getting the full campus experience.
Nevertheless, concerns about how students might be feeling about the fall did spur on Valestuk and the admissions team to find different ways to keep admitted students engaged and eager to start classes in September.
"We wanted to connect with students in a meaningful way," Valestuk says, adding that some students who were finishing up their final year as an undergrad were dealing with some hastily put-together online learning as it became apparent that the pandemic meant regular classes on campus were not going to happen anytime soon.
"Some students had bad experiences with online classes at the end of the winter semester, and they weren't sure if they wanted to start their law school experience in the online environment," she says. "Some were worried that they would miss out on the bonding experience that law school is known for."
So, the admissions team decided to get creative in keeping first-year students committed to UCalgary Law.
One key move was to offer a series of online "mini-lectures" from members of the law faculty. Rather than these being lectures about topics students would encounter in their first year, such as torts and property law, Valestuk says topics were chosen to give students some insight into what areas of law they might want to pursue as they went through the program.
The idea, she says, was to deliberately expose first-year students to areas they wouldn't encounter in-depth until later so that they could "get excited about the possibilities" waiting for them. The mini lectures, lasting about 45 minutes, touched on topics such as constitutional and environmental law, critical race theory, privacy law and online shaming, artificial intelligence and the law, and financial technology and the law.
Interspersed with these lectures, Valestuk arranged for some online informational sessions outlining the various services available to students, such as career services, student services and well-being, and even attire for law students. This type of information is usually offered in the first month of law school, but Valestuk thought it would be useful and "engaging" to have students absorb this information in smaller doses over the summer.
So far, the lectures and information sessions have been relatively well attended, Valestuk said, between one-third and one-half of the 130 students admitted into first year. But for any of those who missed the lectures, she says they are available on YouTube.
Incoming law student Alicia Adlington says she figured early on during the pandemic that online learning was going to be a big feature in her first year. And she did briefly consider whether she should be going this fall. "Law school is more than the classes," she says, "it is also about the relationships that are made."
But after attending all the UCalgary Law School online offerings this summer, she felt that she is getting "a sense of who my classmates are, and I see the beginnings of strong connections."
Another change in preparing the incoming class, and having them excited and engaged, is an initiative from the upper-year students, who have increased their orientation activities to make the first-year students feel more comfortable. Online mentoring has been organized, and socially distanced "meet-ups" are taking place so that students feel welcome in the law school community, Valestuk says.
Dalal Souraya, a third-year student and president of the Society of Law Students, says that those in the upper classes can relate to how the first-year students are feeling.
"I remember when I was in first year," she says. "I still felt that uncertainty, but at least I knew I had classes to go to, I'd have people I could meet up with and talk to."
The group is working on a Law School Survival Guide, which will provide incoming students with information such as study tips, mental health support even what to wear at law school.
Valestuk says she is heartened to see the upper students and faculty "wrap their arms" around the incoming class to reassure them that while things might be different, "it's going to be just fine." One of the faculty members even wrote a song riffing off the expression "weird flex, but okay," changing it to "Weird Lex, But Okay."
Regardless of when the world returns to "normal" or the "new normal," Valestuk says she is determined to keep some of these initiatives alive for future first-year students. Covid-19 may have been the event that prompted these changes, but they can be key to engaging incoming students at any time.
"It's taught me that we should probably be reaching out to students in a more meaningful way over the summer than we have been," she says. "it's not something I plan on doing one time and done."