Legal tech platform co-founder says trick is coming up with a fee that reflects all the inputs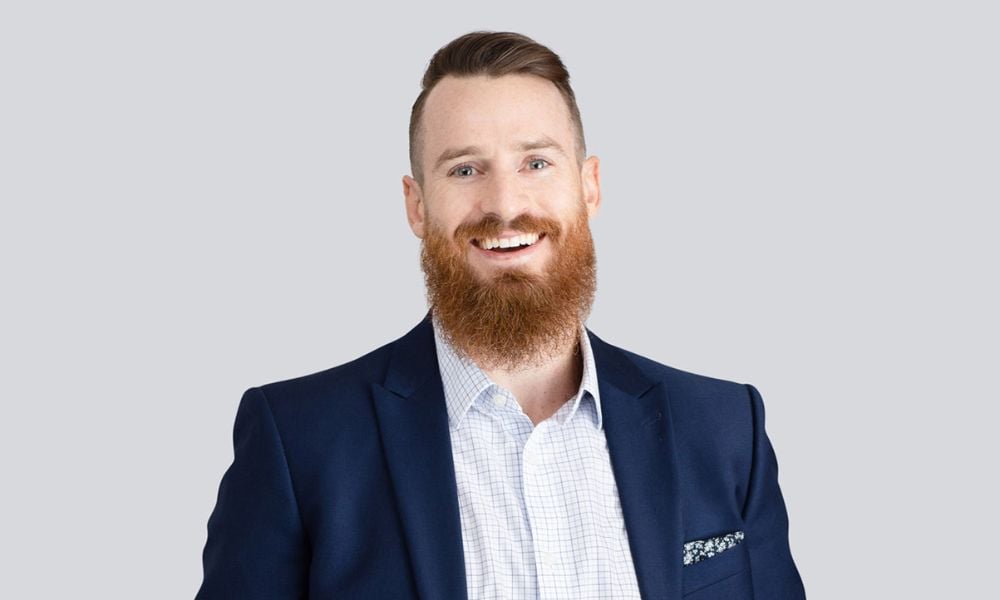 There's a "groundswell" of interest in so-called alternative free arrangements at law firms – code for a flat-fee structure – that has only gained momentum during the pandemic, says the co-founder and Chief Operating Officer of AltFee.
"There's a large number of law firms already using some form of alternative fee arrangements to complement their hourly billing model," says Digby Leigh. His company has developed software that provides an alternative fee arrangement system to help lawyers scope out fixed fees and how to offer competitive pricing that also doesn't undervalue the firm's work.
"It's our belief that the industry as a whole is moving away from billing by the hour in many cases because that's what clients are ultimately demanding." He adds that a transparent fixed fee is a significant foundation for trust in the lawyer-client relationship.
Leigh also points out that while there is debate about how far a flat-fee approach should be extended, he believes "virtually every type of project can price in some form of alternative fee arrangement with the right tools."
Leigh notes that many law firms struggle without the traditional hourly rate model, yet clients appreciate a flat-fee structure because of the transparency it provides. So, by offering a way to determine an alternative fee structure, Leigh says that both sides of the lawyer-client relationship win.
In a post-COVID world, Leigh says that there are more caps on budgets for legal services, "so there is possibly even less enthusiasm for letting the fee clock run as they have a tighter budget to work with."
The trick, he adds, is coming up with a fee that reflects all the inputs - the timeline to completion, travel, weather, and the number of shareholders if it is a corporate project. "It could be something fairly big or fairly granular, but it still affects pricing."
Leigh notes that certain legal services – putting together a will, acting for a buyer or seller of real estate – are often priced "all-in." But "one of the challenges with alternative fee arrangements is dealing with the preconceived idea that it only suits more 'commoditized' legal products."
Lawyers don't like missing out on money if they offer a flat fee and don't correctly estimate the work involved. "That's one of the reasons you don't see much outside the billable hour strategy with projects that are more complex, they fear they will be charging an upfront price that is too low."
However, Leigh says AltFee has created a tool that supports the accurate pricing of various legal projects and provides a "platform for knowledge sharing and collaboration that facilitates continuous learning firm-wide."
He says the "real magic" is in the ability to collaborate and take advantage of the people's collective knowledge on pricing a particular type of project and then feed that knowledge into the software.
"So often, this type of knowledge on what a certain type of project cost may be stuck inside one lawyer's head," Leigh says. "And it's harder to unlock that knowledge these days with Covid creating more hybrid workplaces, where you may not be able to knock on your colleague's door and talk about it."
"With the AltFee software, you are better able to provide a price that's more reflective of the value that you're going to be able to deliver," he says. It also allows law firms to offer fee packages ranging from basic to premium.
The AltFee software has a repository of different guidelines for different legal projects, consisting of a base fee and then numerous factors that the law firm can customize based on "all the experiences that they've had and the types of things that popped up on similar projects."
Leigh says the software's other key ingredient is the ability of lawyers and other legal professionals to offer insights or feedback on a particular project that can be referenced in future guidelines. This type of information can help both senior lawyers and less experienced lawyers come up with a pricing system and can better scope new projects that are in the same area.
Recently, AltFee announced its integration with Clio, a Canadian company that is a global leader in cloud-based legal practice management software. Leigh says that the integration with Clio, which has more than 200 integration partners, will automatically sync a firm's contacts in Clio with its AltFee account. This ensures contact consistency when scoping and pricing matters within the software or managing operations in Clio Manage. Contact detail changes in Clio will automatically update in AltFee, saving lawyers time and ensuring consistency between platforms.
"Our customer base is very similar to Clio's, so that is a definite plus," says Leigh, adding: "There's this common thread that customers are demanding of their service providers – more upfront price certainty, and better transparency. And we hope to provide that."