Canadian Lawyer's 2022 LegalTech Summit will examine best practices on June 15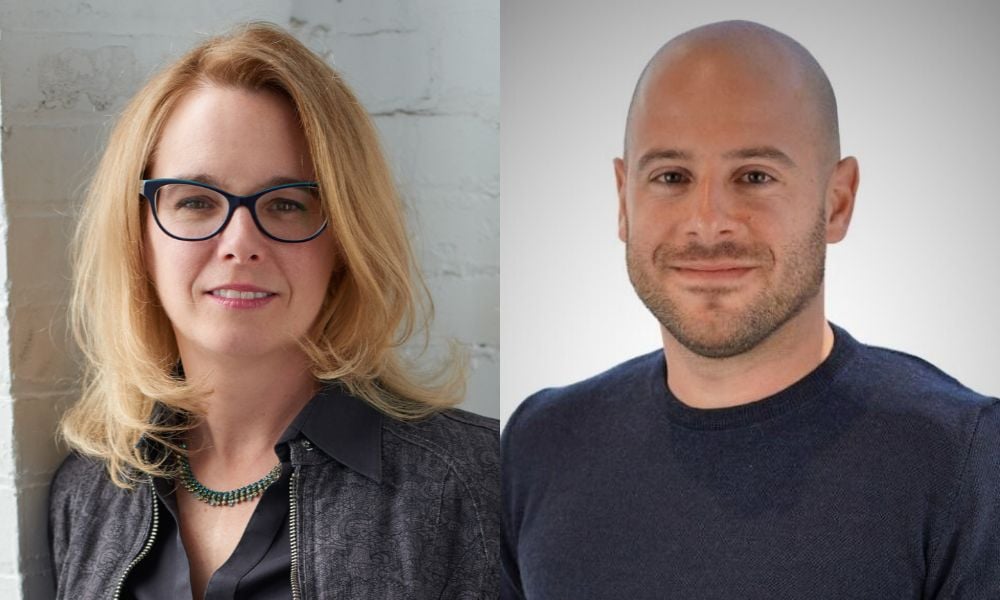 With video-conferencing and other collaborative tools, both Lisa Stam and Allan Oziel operated virtually before it was cool.
Stam founded Spring Law in 2017 "with a vision of being exclusively virtual." She planned never to see clients in-person outside of a formal litigation step. If clients insisted, she would refer them to another firm.
"I built everything – the infrastructure of Spring Law – with that approach in mind," says Stam. "Everything had to be in the cloud. Everything had to be collaborative from a virtual perspective."
"And no silos of data anywhere. I wanted to have the data conveyor belt run through the firm so that when a client started on the website and inputted information in the form there, it would just run its way through right to invoicing at the end."
This approach included being mindful of whether a client was entering a data point more than once so the firm could properly integrate a form into the conveyor belt. "We've tried hard to make our practice-management system fully automated on that front."
Spring Law is a boutique law firm with 11 lawyers practising employment, labour, and human rights law.
Oziel is the founder of Oziel Law, a business and technology law firm that focuses on startups. He founded the firm to not just work with innovative startups but to operate like one, he says.
"Obviously, now it's common to use collaboration tools, conference tools, tools that enable remote working… But we were doing it a long, long time before the pandemic forced everybody to have to take this route."
Virtual operations allowed the firm to work together efficiently, and Oziel also used technology to deliver services to clients efficiently. One of the initial opportunities Oziel identified was the "very manual" onboarding process. The firm built its onboarding tools using online questionnaires to get the information needed from clients and to comply with law society rules.
Oziel Law used a self-serve, online terms-of-engagement form, like what their technology-startup clients use. They saw that clients enjoyed using simple, easy-to-use platforms to answer questions. The firm developed detailed conditional logic questionnaires for other types of client work, with a "major focus" on the client's education and the user experience.
The questionnaires contain built-in feedback loops, so the firm continuously evaluates its performance to improve it.
Oziel's next step was to develop initial drafts of the work product using document automation. This labour-intensive process requires extensive knowledge-management procedures and templates, which the firm's lawyers review.
"Since the law is continuously evolving, your templates have to continuously evolve, which means your questionnaires have to continuously evolve," he says.
By operating with automated tools, says Stam, firms can pull data which informs how long a particular type of work will take, how many resources it will require, and what level of lawyer can do the job. "Then you can basically quote your jobs a lot better."
She says this approach allows the firm to move away from the billable hour and align the cost of the legal offering to its value for the client.
By automating as much as possible, says Oziel, lawyers can focus more on tasks in which they specialize. For Oziel Law, that is high-level transactional work rather than the "low-hanging deliverables."
Stam and Oziel will appear in the panel discussion, "Examining how Automation and AI Are Driving Law Firm Productivity," at Canadian Lawyer's 2022 LegalTech Summit on June 15.