Professional group says modernization of technology in legal system is crucial for access to courts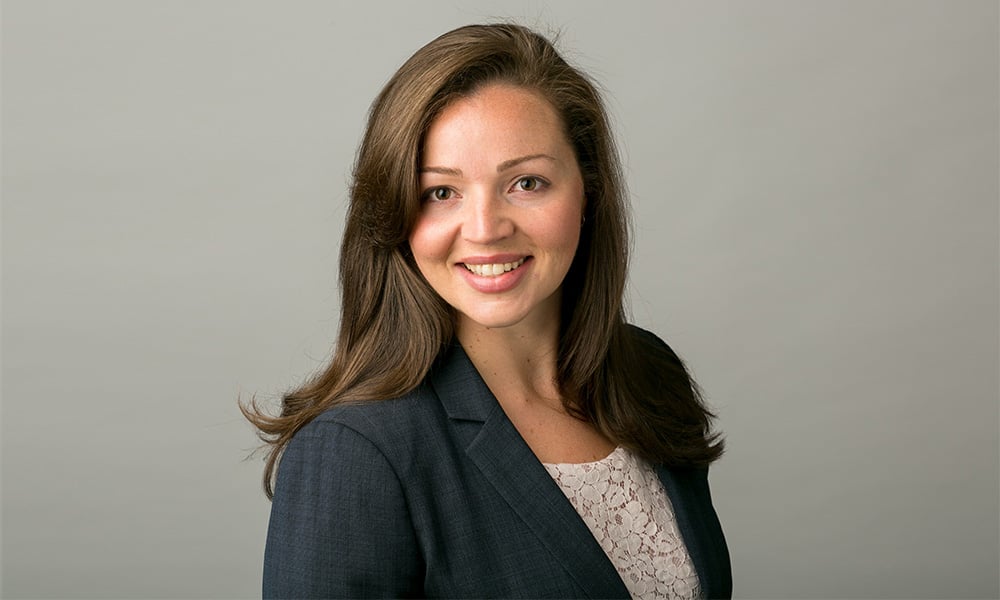 For all the havoc COVID-19 has caused, it has managed to shine a spotlight on what is necessary to improve a justice system in British Columbia that has been subjected to chronic underfunding and understaffing over the years, says Jennifer Brun, president of the Canadian Bar Association's B.C. branch.
"These issues were always apparent, but a year into the COVID-19 pandemic has made them impossible to ignore," Brun says. The B.C. group this week released a report that provides a roadmap for modernizing the justice system and relevant provincial legislation.
She adds that while the province, and all three levels of court in B.C., agreed even before COVID-19 that digital transformation was necessary, "there wasn't the impetus to actually take that leap of faith and implement change — COVID gave us that opportunity."
Agenda for Justice 2021 offers more than 40 recommendations in 22 key areas, touching on what Brun calls the "everyday situations" affecting people in B.C. — families undergoing a separation, small businesses settling a contract dispute, and rural communities without access to basic legal services.
"The key message is that the law and legal problems are a part of everyday life for British Columbians," she says. "So, if someone has ever been harassed at work, or evicted, divorced, not able to receive support payments, or has credit rating challenges, for example, those are all types of everyday legal problems."
She says surveys show that almost half of Canadians over 18 will experience at least one civil or family justice problem over any given three-year period.
Highlights from Agenda for Justice 2021 include:
Providing support for families who are navigating family court or the child protection system, including expanding the legal aid system.
Ensuring fair treatment of vulnerable residents such as low-income families, Indigenous peoples, the LGBTQ2S+ community, seniors and mental health detainees.
Addressing the major flaws in rural access exposed by the COVID pandemic.
Improving court efficiency by streamlining scheduling systems, staffing and technology.
Modernizing outdated laws governing commercial leases and contracts, limitation periods, reverse mortgages and wrongful death compensation.
Brun says that during the last year, when the pandemic led to major disruptions to the justice system, the court system and the legal profession managed to quickly streamline operations through some major changes and the increased use of technology, such as virtual conferencing and hearings.
However, Brun says the changes highlight how much more needs to be done to provide British Columbia citizens — especially the most vulnerable — access to justice. "We want to improve the public's experience with the legal system, and make it more effective, more accessible, and less costly to all parties, including taxpayers.
"We want British Columbians to be able to access the justice system to resolve issues in a timely and effective way so that matters are dealt with impartially, swiftly and before they become more serious."
She adds the CBA branch's report offers suggestions where the legal community and the B.C. government can work collaboratively to move the justice system forward. "We now have a unique opportunity to make significant changes that ensure access to justice and fairness for all British Columbians."
The need to move towards better technology in the B.C. court system has long been discussed. Along with a call for Ottawa to fill judge vacancies. B.C. Supreme Court Chief Justice Christopher Hinkson last year also pointed out the need for more modernization.
"The court has long been aware of the need to upgrade court technology in order to increase the court's ability to provide remote and online access to justice," Hinkson said in a statement last April. Soon after, the province's attorney general David Eby said the government is working to meet those challenges.
Brun says some recommendations for change may not even appear to be related to the legal profession. For example, having strong internet bandwidth in Indigenous communities and rural areas would be part of a strategy to use technology to make the court and the legal system more accessible, "for, say, holding virtual conferences."
Other suggestions for change have a more direct connection to the legal system. For instance, says Brun, with a shortage of rural lawyers and the ageing and retirement of those who are practising in these communities, the education system should develop a program of student debt forgiveness for those who are willing to become rural lawyers.