Kelly says that defining IP ownership and protection will be a significant issue in the metaverse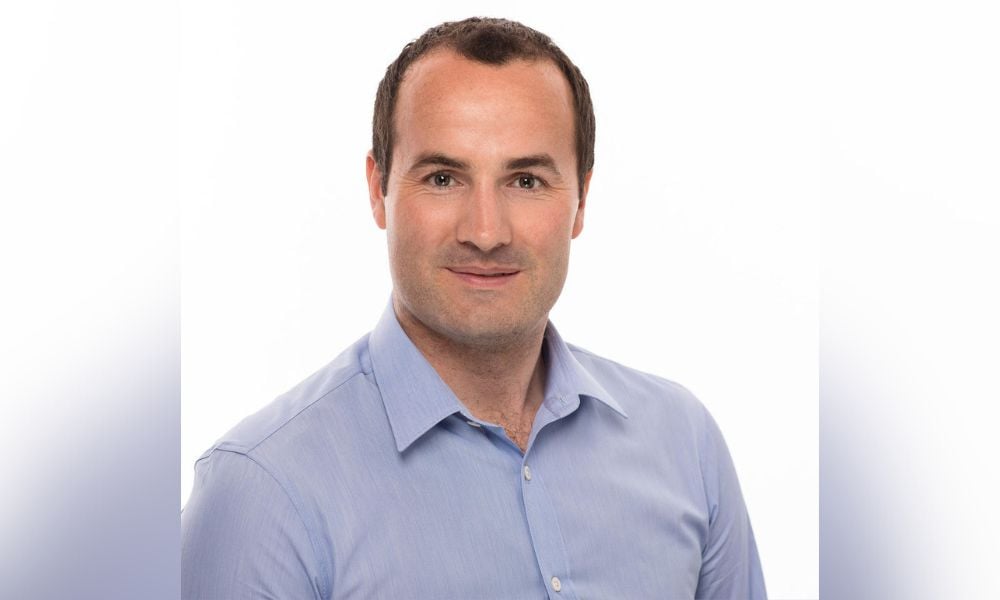 Alex Kelly, the co-founder of the legal technology firm Brightflag, says lawyers must embrace and understand the metaverse as the complexity of legal issues grows in the platform.
Kelly says lawyers supporting businesses in the metaverse need to understand how the companies interact with the virtual platform, what they are trying to achieve, and potential legal issues and ramifications that can flow from that.
"For in-house lawyers working in technology companies involved in the metaverse, that is imminent and something they already need to be doing," Kelly says.
He says the investment bank Citi estimates that the metaverse economy could be worth between 8 trillion and $13 trillion by 2030, with users reaching around 5 billion. However, as the metaverse emerges and becomes more prevalent, there is no universally accepted definition for the platform.
It is a rapidly evolving area, including virtual and augmented reality and avatars, and as a result, Kelly says more companies are interacting with the ecosystem.
"It's an exciting space that presents many business opportunities and a fundamental shift in the economy. But it also poses a challenge for lawyers and regulators in that you can't necessarily apply traditional methods of legal thinking, frameworks and regulations that have existed for hundreds of years in this new environment."
Kelly says that defining intellectual property ownership and protection will be a significant issue in the metaverse. Due to increased regulation under the EU's general data protection regulation (GDPR) and other privacy regimes, he says data security and privacy have been significant legal issues for technology companies.
"National legislation involving protecting employees, consumers' privacy, and intellectual property will not work in a world where the geographical borders might break down to a greater extent."
As new legal, regulatory and technical problems emerge within the metaverse, he says lawyers are responsible for figuring out how existing regulations will apply to the platform and ensuring that developers, tech companies, and avatars work within the ecosystem and prioritize privacy in products. For example, determining the creators' identity of a work may be more difficult when using avatars.
Kelly says that lawyers may also need to figure out potential employment issues within the metaverse. "It's unclear how employment law would work within the metaverse. For example, could avatars have distinct employment rights, could there be harassment against avatars within the metaverse and what rights will apply?"
He says a starting point to understand how to diagnose and understand the legal issues flowing from the metaverse is having a good business and technical understanding of the software or product operating within the platform.
"What's exciting about the metaverse as it relates to lawyers is that it stops the role from becoming boring," he says.
Corporate legal departments must be proactive in engaging early with potential legal issues. Kelly says using technology frees up lawyers' time to engage in more strategic work with businesses and understand the risks and issues that the metaverse can unfold over the years.
"Technology can play a significant role for lawyers in automating processes, giving them better data to make decisions about how to resource legal work or understand the risk associated with the metaverse."
There is a new generation of tech-savvy lawyers with a clear perspective on the importance of the digital economy and the emergence of the metaverse, and Kelly says they expect to be equipped with great technology to do their jobs effectively. In addition, legal departments are investing in technology and hiring people to future-proof and modernize legal work.
Many legal professionals are "forward-looking" in understanding how businesses can achieve their objectives while guarding and mitigating against the metaverse's potential risks and liabilities. However, Kelly says that those who do not welcome that change will struggle to advance and develop their careers because privacy law is a massively growing category.
He says the most successful investors can understand the underlying business drivers and issues and help provide the appropriate legal advice.
"We probably can't foresee all the complexities of the metaverse, and having that growth mindset as a lawyer and not a very outdated perspective on legal issues, risks and limitations is critical."