Company began as Nicola Shaver's side project and has become her full-time gig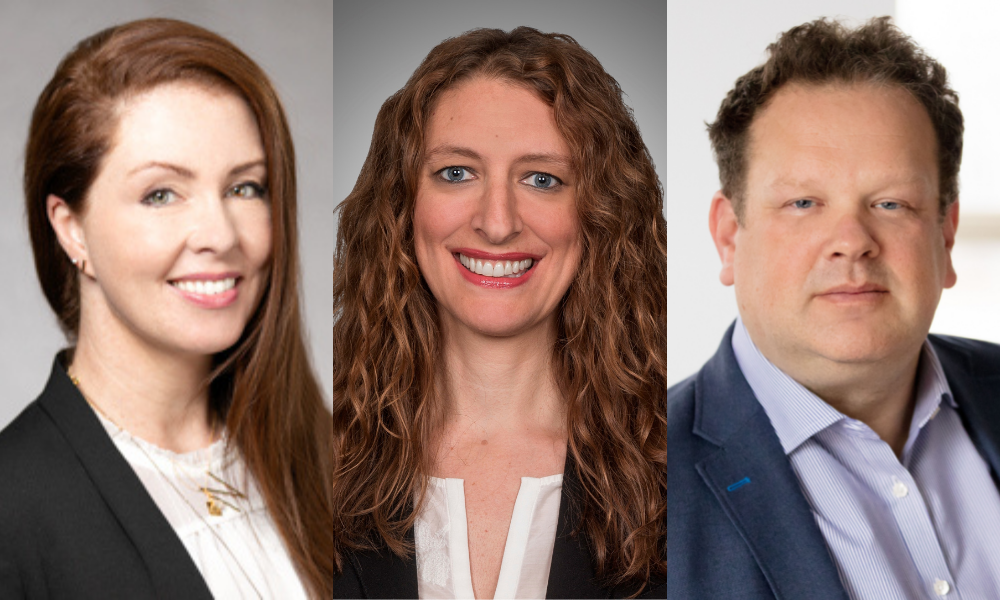 Legaltech Hub began in October 2020 as a directory for legal-tech products. Nicola Shaver designed and launched it in her spare time as she worked as global lead of knowledge management and innovation at Paul Hastings in New York City.
Since then, Legaltech Hub has attracted several thousand followers every month, and has traffic from more than 164 countries, says Shaver. Last year, Jeroen Plink, the former CEO of Clifford Chance Applied Solutions, came on board as an investor and co-founder. In January, Shaver left Paul Hastings to devote herself full-time to the company.
"Previously, this was just a free resource for the industry and a side-project for me," she says. "We're now moving towards really turning this into a proper company… What we're doing now is building this out to be a full insights and analysis platform for the industry."
Last Friday, they launched a redesigned website. In addition to the legal-tech space, they now host a collection of legal-industry services: alternative legal service providers, consultants, recruitment agents and tools, software to support diversity and inclusion and litigation funding, to name a few. They currently have more than 2,000 listings of service offerings and tools. The platform is for anyone working on the business side of law, says Shaver, whether in legal research, business development, finance, knowledge management, innovation, IT, or those looking to hire someone to implement technology for change-management or adoption.
With the help of industry experts, the company is also developing premium content which it plans to unveil in June. This offering will include educational content to provide instruction on what technology is available and how it can enhance a particular practice area. As it partners with law firms, legal departments, and legal-ops organizations, Legaltech Hub also plans on hosting events and webinars.
"If you're a lawyer working in capital markets and you want to know, 'What is this legal technology, and why should I care?' You can actually go and do a search for capital markets and get a lot of very good content that describes to you the ways in which you can enhance the way that you practise through the use of technology."
Shaver says she envisions Legaltech Hub as a subscription service like Practical Law Company, but for legal tech, once the platform attaches its premium content to its map of the legal-tech/legal-innovation ecosystem.
The legal-tech market has expanded enormously in the last two decades, and COVID has sparked more interest among practitioners to operate more efficiently, says Kate Simpson, national director of knowledge and practice innovation at Bennett Jones LLP. Navigating among the offerings to find what is suitable for a particular law firm is "madness," she says.
Being her firm's "scout" for innovative tools, Simpson says she receives between one-and-five cold emails and 10-to-20 demo offerings and follow-ups from legal-tech vendors per week.
"Because the legal-tech marketplace is, really, very large, that has made it much harder for someone in my position… Being able to have a hub like this one means that we can look up people who call us, and we can look up what the technology actually does so that we can figure out whether that is something that we might want to pilot."
Legaltech Hub also monitors the M&A occurring in the market, which helps Simpson avoid buying a product that does not fit with the rest of the firm's tech stack. She can also search the competitors of a product she is demoing to ensure she considers the best options.
She says Legaltech Hub will be an asset to corporate legal departments and small firms more than larger firms with dedicated innovation experts.
"The legal tech space has grown so much in the last decade," says Aaron Baer, co-founder of 4L Academy and a partner at Renno & Co. "It can seem overwhelming to understand what your options are."
"We know that most law firms and in-house departments want to use more legal tech, but they need platforms that help them sort through the chaos and find solutions that are the right fit for them. That's why I'm such a big fan of what the Legaltech Hub team is doing."