City of Laval's legal department benefits from signature technology post-pandemic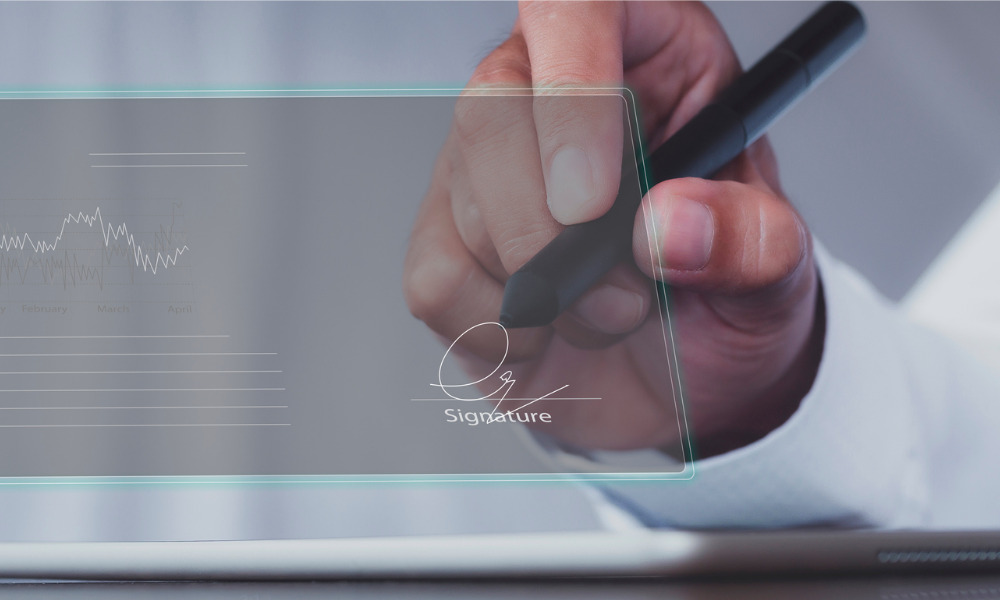 Many legal departments and courts transitioned away from paper documents in favour of digital signature technology in an effort to keep work flowing during pandemic lockdowns. Electronic document provider, Notarius, saw tremendous growth in demand for its products amid the pandemic, and that growth is now continuing in the post-pandemic landscape, according to Patrick Drolet, CEO at Montreal-based Notarius.
"With electronic documents, it can be signed by employees working from home," says Drolet. "Everybody prefers an entirely digital workflow. They used to do it because they were forced to during the pandemic, whereas now they are looking at it as part of their digital transformation process or sheer productivity. Let's face it, most of the workforce wants to work partially from home, and if your flow is completely digital, it's possible," he adds.
The City of Laval's legal department in Quebec started using Notarius's digital signature technology CertifiO four years ago, allowing for a fully-electronic municipal court. Using this technology allowed the City to complete 1,200 signature projects in one year.
"Our transition in the early weeks of the pandemic was far easier than other departments at the City of Laval, and far easier than other law firms and internal legal departments," says Marc-André Russell, a lawyer at the City of Laval. "This technology allowed us to be way more mobile, so we no longer needed to be sitting in an office waiting for the document to be printed prior to going forward with legal proceedings." He notes that the recipient also has to be agreeable to receiving an electronic document.
Notarius recently added to its services by launching a new cloud digital signature technology, Certifio Cloud, which allows users to authenticate electronic documents requiring professional signatures on seals from any device – mobile, tablet or computer. Accessible through a web browser, it addresses the need for workflow flexibility, business process optimization, and the protection of the public in digital ecosystems.
"People want to work from anywhere, any time on any device," says Drolet. "Now people have the same legal reliability in their digital identity hosted in the cloud, while being compliant with the most stringent requirements."
Notarius is slowly and cautiously rolling out the new cloud platform across some markets in Canada. Drolet expects it to be available in all markets within a year.
Russell says the City of Laval will consider using CertifiO Cloud.