Legal departments support expansion strategies through M&A, integration, and organic growth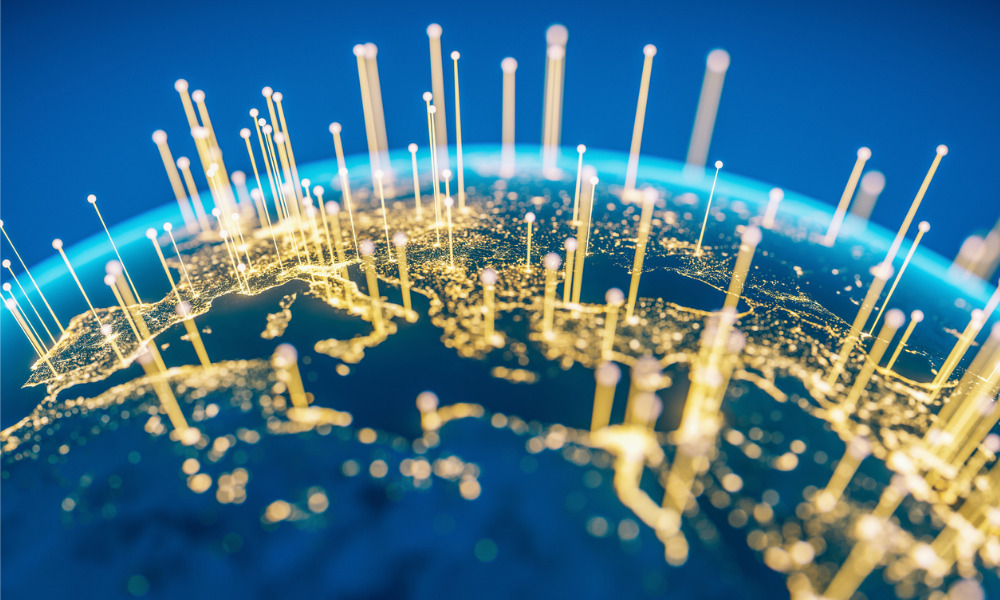 The technology industry experienced tremendous growth during the pandemic as demand surged for tools to support the remote-working environment, such as videoconferencing, file-sharing and e-signature tools, and cyber security platforms. As many businesses settle into a hybrid working environment, demand for technology has not waned. Despite the recent downturn in share prices amid high inflation rates, legal departments at Canadian tech companies continue to support M&A opportunities, organic growth, and the integration of new businesses.
League Inc. – a technology-focused health company – continued to grow rapidly and was named one of Deloitte's Fast 50 companies in 2020.
"Growing this fast can bring with it challenging growing pains," says Muneeb Yusuf, general counsel at League. "When you are growing more than 100 percent a year, your company is a very different one in December than it was in January. It forces you to level up and adapt to change constantly."
Planning for rapid growth is challenging, particularly with hiring, as it takes time to find great talent and to train them to be fully productive, says Yusuf. Although growth has not slowed since the company was founded in 2014, it has become more predictable, so the team can plan.
Yusuf's legal team supports the growth team at League in negotiating commercial transactions and working to close equity and debt transactions.
"As you mature as a company, your appetite for risk also tempers, but you do not want to inhibit the growth and approach that made you successful in the first place," says Yusuf.
As the company continues to grow, Yusuf wants his team to stay nimble, solution-oriented, and focused on business needs.
"We want to be able to keep pace with the growth of the company without just adding more bodies to our team, so we're taking the time now to invest in the development of our legal processes and technology," says Yusuf. For example, the team is leveraging a service management platform to centralize contracting and other legal team requests. They also plan to leverage technology vendors to automate the signing and authorization policy enforcement.
Yusuf says his team is differentiating itself from other legal departments in the tech space by focusing on legal ops. He believes this focus will drive considerable efficiencies in their work and free up time to collaborate with business teams to solve business challenges and seize growth opportunities.
After a period of intense M&A when the company first went public, the focus at Lightspeed HQ has more recently shifted to integration mode, as the legal team is actively integrating all the newly acquired companies. This integration includes reconciling obligations and contracts with partners or suppliers and advising the business on the strategy around integration. For the acquisition of very young companies, the legal team supports their compliance programs, helps enhance their commercial contracting capabilities, and supports the full integration with Lightspeed.
"Now we're focused on developing the product road map and our vision for the future of commerce and our platform," says Daniel Micak, executive vice president, general counsel, and corporate secretary at the Montreal-based global point-of-sale and e-commerce software provider.
Lightspeed's most recent acquisitions include digital commerce companies Ecwid Inc. and NuOrder Inc. These additions increased the company's offerings and enhanced functionality, which Micak sees as "the next vector of growth for us." Ecwid enhances the e-commerce experience by allowing merchants to sell through social media, while NuOrder provides the functionality to connect merchants and suppliers and to provide more insight into what is available to merchants.
"That functionality, which is really new in our space, is going to be a game-changer for us, so we're focusing a lot of our time and attention on that right now," says Micak. "We are very solutions-focused through this integration phase, so we're looking at the platform and expanding our reach beyond the merchant to the supplier."
Rapid expansion continues through M&A and organic growth at Xplornet, a Woodstock, NB-headquartered tech company that offers voice and data communication services through its hybrid fibre wireless and satellite broadband network. Although M&A has slowed this year, the legal team at Xplornet continues to focus on expansion through its internal builds.
The company is rapidly expanding its fibre infrastructure across Canada, with fibre projects now in Alberta, Manitoba, Ontario, Quebec, Nova Scotia, and PEI.
"Our growth is a little unpredictable because we either build our own fibre network or we acquire targets who already have that network, and then we expand on it based on the opportunities," says Fabien Fourmanoit, vice president, legal, at Xplornet. "We have to be very agile in our strategy."
Regarding M&A, Fourmanoit and his team are responsible for due diligence in all transactions to ensure the target meets the required standards. They also review all leases and underlying documents and work closely with the network team that examines newly acquired towers to ensure they are of a high enough standard to deploy Xplornet's equipment. Integration is also a critical part of the process for Fourmanoit and his team.
"A lot of the work has to go into making sure that, post-acquisition, the service being provided to the customer meets their expectations," says Fourmanoit. "One of our goals with these acquisitions is to make sure that we serve customers better than they were being served [before]."