Develop skillsets instead of focusing on titles, Naiberg advises younger lawyers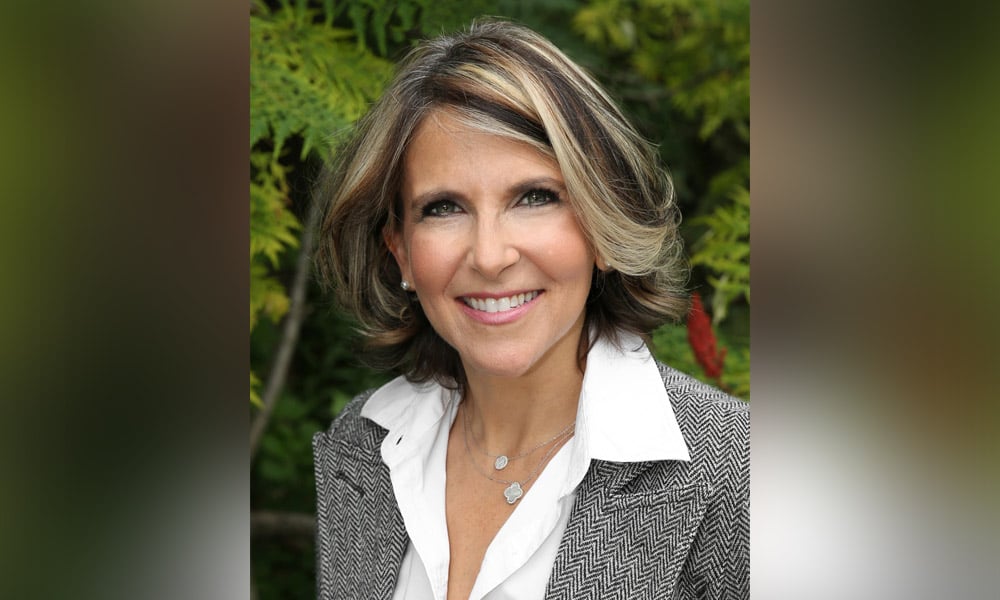 Success is about so much more than a job title, according to Judy Naiberg, vice president, legal, media and content at Rogers Communications Inc. With this in mind, Naiberg encourages her team at the Canadian communications and media giant to continue to demonstrate resilience in the face of challenges, and to take advantage of opportunities to develop their skillsets, instead of focusing only on achieving a specific job title.
"Like most companies, there are only so many senior positions and lots of people who might want to advance within the company," says Naiberg who spent close to 20 years in an in-house counsel role at Sony Music Entertainment Canada Inc. prior to joining Rogers two years ago. "When I was at Sony, there was no place to go from VP, so my focus was not on what title I could get next. It was more on what skills I could acquire and what opportunities were available for me to learn and grow."
Taking on projects, joining committees and being active with external industry groups within the legal profession are great ways to develop your network and position yourself for the next role, Naiberg says. She also advises her team to take advantage of opportunities to speak on panels, write articles, or to be a volunteer or a mentor, in order to build credibility within the industry.
"I encourage younger lawyers to focus on finding opportunities, and not to be limited by the hierarchy," she says.
At Rogers, Naiberg is responsible for overseeing legal work for the organization's numerous sports and media properties, which include seven television stations (including Sportsnet, Citytv, and TSC), 56 radio stations, the Toronto Blue Jays, and Rogers Centre. She also manages Rogers' employment law team, and recently expanded her role to include responsibility for the legal team that handles procurement.
Although Rogers provides services that are considered essential, the organization faced many challenges as a result of the pandemic crisis this year, nonetheless. As the world went into lockdown virtually overnight, the company had to pivot quickly to keep its employees safe and its customers connected. For the legal team, that meant long hours spent checking contracts and working with business partners to figure out the best way forward.
"There was no playbook for how to run a sports network in the absence of live sports," says Naiberg.
Shifting thousands of employees to a remote working environment presented many labour and employment questions for Naiberg and her team. Keeping track of where people are working and ensuring that they are safe, and their needs are being met was a major responsibility.
"There were so many issues to be discussed and considered, with all kinds of emergency measures being implemented and new rules being put in place on a daily basis," says Naiberg. "Just staying on top of these changes and then reflecting on what we needed to do internally and making sure changes were communicated across the team was very challenging."
In addition to monitoring and implementing the ever-changing health and safety rules, Rogers has continued to work on and expand pre-existing ventures during the pandemic. In the wake of social activism movements of 2020, Rogers Communications has endeavoured to step up its existing diversity and inclusion initiatives this year, so Naiberg and her team have been able to leverage those efforts.
"This is an issue that has been near and dear to my heart," says Naiberg. Among recent endeavours, a task force was set up within legal to ensure that the recruitment processes are fair and representative of the community. More mentorship and sponsorship platforms are being provided internally and externally to equity-seeking groups so that all employees moving up the ranks are given equal access to opportunities. The team is taking steps toward providing pro bono work to businesses that are owned and run by members of equity-seeking groups, and Naiberg has also reassessed her external counsel partners.
"We're taking a closer look at the law firms that handle outside work. Are their teams diverse enough? Do they represent the face of Canada? Do their diversity policies and values align with our own?"
Being transparent and accountable with initiatives is an important part of the overall diversity and inclusion strategy, Naiberg says. The organization's Inclusion and Diversity Council monitors progress through metrics of representation, promotion, and retention and engagement scores.
"If it doesn't get measured, it doesn't get done, so it's critically important to put metrics in place," says Naiberg.