In-house counsel can help organizations respond to demands of societal change, says Rustam Juma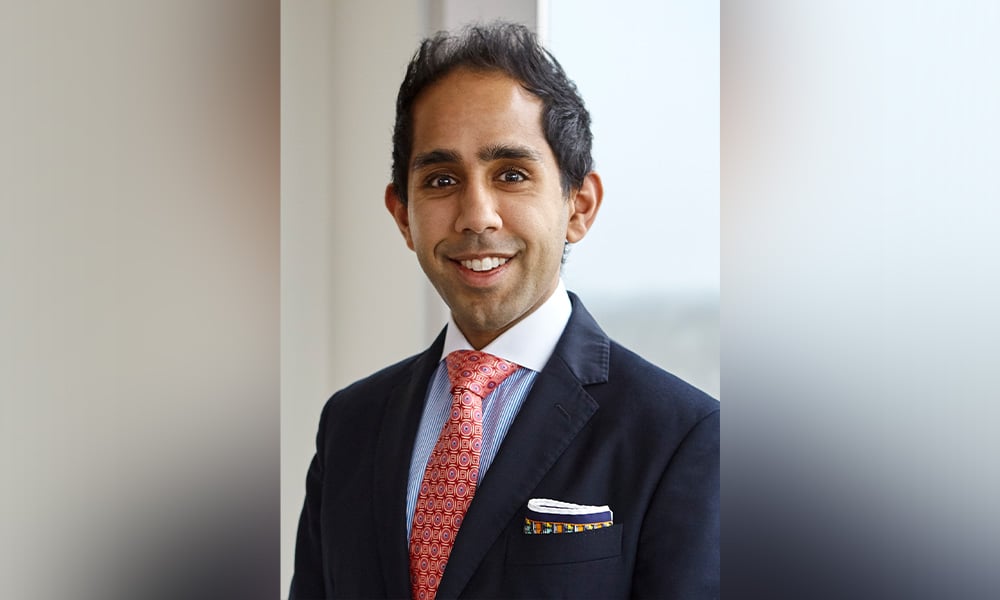 The business world is going through an era of change, fuelled in part by the pandemic crisis and in part by global outrage following the murder of George Floyd in 2020, among other factors. Many organizations are moving towards a flexible work policy as well as taking stock of hiring practices, and setting targets to improve equity, diversity and inclusion at all levels. However, despite the best efforts of many law firms and legal departments, the problem of unconscious bias is still prevalent in the legal profession.
In-house lawyers are well placed to play an integral role in helping to break down systemic barriers in their organizations and within the legal profession as a whole, due to their close involvement in many areas of the business, and their proximity to the board of directors.
"As in-house counsel, we have the unique privilege of bringing EDI initiatives to the boards of directors and sharing best practices with senior leadership," says Rustam Juma, general counsel, corporate secretary and privacy officer at Eckler Ltd. In-house counsel are also able to influence law firms by calling out those firms that are not sufficiently focused on EDI, says Juma, who will be a speaker at Canadian Lawyer's InHouse Lawyers Summit on October 5.
"There's lots we can do to put pressure on leadership within our organizations, and on external law firms," says Juma. "As a profession, we have to be anti-racist. It's not enough to simply be 'not racist'. Anti-racism involves taking stock of eradicating policies that are racist or have racist outcomes."
When comparing identical resumes, a report commissioned by the American Bar Association's Commission on Women in the Profession and the Minority Corporate Counsel Association found that candidates named Jamal needed eight additional years of experience to be considered as qualified as candidates called Greg. Mothers were 79 per cent less likely to be hired than an otherwise-identical candidate without children, and candidates called Jennifer were offered $4,000 less in starting salary than those named John with same qualifications and experience.
To interrupt this type of unconscious bias in the hiring process, Juma recommends including a "diversity champion" in the interview panel, as well as whitewashing resumes to remove identifying information. Cultural awareness is also vital in order to retain staff.
"People from racialized backgrounds have different religious practices and they often have extended families that live with them, so I think the movement with COVID towards flexible working will really help with that by allowing people from minority groups to continue their customs and traditions," says Juma.
In terms of diversifying the pipeline at a more senior level, Juma would like to see more equitable work allocation. The report commissioned by the American Bar Association's Commission on Women in the Profession and the Minority Corporate Counsel shows that men are offered more high-profile career-enhancing assignments while women do more "office housework" such as administrative work and taking notes in meetings, making it harder for them to reach leadership positions. Professionals of colour (both male and female) also report less access to desirable assignments than do white men.
Juma is a founding member of the National GC Network which aims to advance equity, diversity and inclusion issues within the legal profession. The network, which was launched last year by 13 racialized general counsel, offers resources such as a check-list of questions to ask external counsel about their EDI initiatives and resources to help in-house counsel talk to their boards and senior leadership.
At Eckler, Juma is working with other senior leaders and the CSR subgroups to develop an EDI strategy which includes unconscious bias training, as well as reviewing policies and promotion criteria. Eckler is also appointing diversity champions in different offices who will attend interviews to provide an EDI lens.
When hiring a new lawyer for his team recently, Juma aimed to attract foreign-trained lawyers who are predominantly racialized or BIPOC candidates, by not requiring them to be members of a provincial law society. The job posting also offered permanent remote work to attract candidates with mobility challenges, and flexible full or part-time work to attract women with caregiver responsibilities. He flagged the posting with the General Counsel Network.
"When I posted the position I wanted it to be the gold standard for diversity and inclusion," says Juma. "It's important to go for broad recruitment – not just word of mouth, to avoid getting the same people from your network."