Priorities include bringing issues of equity, diversity and inclusion to the board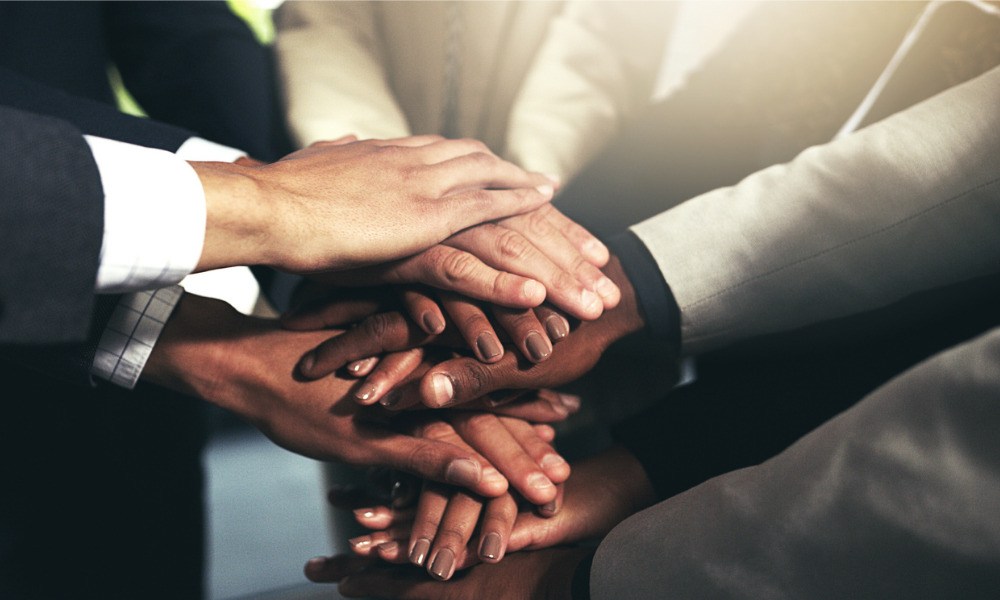 Thirteen racialized general counsel have come together to launch the National GC Network, with a mandate to bring issues of equity, diversity and inclusion to the forefront of their organizations. The group has outlined a list of eight goals for 2021 which includes promoting Black, Indigenous and other racialized lawyers, providing continuing education opportunities, and developing mentorship programs for people from diverse backgrounds. The network will also create a checklist of questions that general counsel can address to external counsel about diversity and inclusion.
Julia Shin Doi, general counsel, secretary of the board of governors and university privacy officer at Ryerson University, spearheaded the launch of the group and is working closely with 12 other co-founders and steering committee members.
"We felt it was important to build some solidarity and to create a forum where we can discuss issues of diversity and inclusion," says Shin Doi, who has previously been involved in launching other equity-seeking groups such as the Federation of Asian Canadian Lawyers, and Women General Counsel Canada. "What differentiates our group from others is that we self-identify as racialized lawyers, and we are often looked upon as champions for equity and diversity so this will help to further our role in that area."
The group's first initiative for 2021 will be the development of a communication strategy for bringing issues of equity, diversity and inclusion to the board.
"Because of the role that we have in senior management, we feel like we have an obligation both to the profession and to people of diverse backgrounds to help propel the movement forward," says Rustam Juma, general counsel and corporate secretary at Eckler Ltd., who is a co-founder and a member of the group's steering committee. "Because we're in this privileged position, the first thing we want to do is bring these issues to the forefront of our organizations," he says.
Second on the list of priorities for the National GC Network will be providing continuing education opportunities for racialized lawyers, which will include inviting experts on equity, diversity and inclusion to speak at events. Establishing a trusted network, and developing strategies for sharing best practices with management are also on the list of planned initiatives.
A checklist of questions for general counsel to pose to their external law-firm partners is also in development by the group, to ensure that issues of diversity and inclusion are being properly addressed.
"They are very probing questions and some of them are going to challenge the status quo," says Juma. "We want to ask about pay equity with respect to diverse members of the firm, for example."
In addition to Shin Doi and Juma, the group's steering committee members are Naomi Andrew, AVP, fair practices and legal affairs at University of Manitoba; Catherine Chow, VP, legal and general counsel at The Keg Restaurants; Bindu Cudjoe, SVP, general counsel and corporate secretary at Canadian Western Bank; Peter Hong, chief strategy officer and general counsel at Auto Canada; Thomas Kim, CLO and company secretary at Thomson Reuters; Hubert Lai, university counsel at University of British Columbia; Hina Latif, general counsel and corporate secretary at Mercedes-Benz Financial Services Canada Corp.; Kikelomo Lawal, EVP and CLO at CIBC; Peter Nguyen, SVP, legal associate at Descartes Systems Group; Leola Pon, general counsel, executive officer, legal at Toronto District School Board; and Hilda Wong, SVP, general counsel at First National.
The committee aims to meet monthly via Zoom, and will also collaborate with other groups within the Canadian GC community including GC Forum, Women General Counsel Canada and Thomson Reuters GC Group.
As the group's inaugural sponsor, Torys LLP will cover the cost of hiring a speaker for the first formal event which will be held virtually in January. In addition, Nikki Gershbain, chief inclusion officer with McCarthy Tétrault LLP is providing expertise to the group and participated in a steering committee meeting. Naveen Mehta, chief legal officer at MESH/Diversity will be joining the next meeting to offer further insights.
The group hopes to launch as a not-for-profit across Canada in January.
"We didn't have the numbers before at the GC level but now we do have the numbers. Issues of equity, diversity and inclusion are at the forefront during this pandemic, so this is the perfect time to launch," says Shin Doi.
Racialized general counsel with an interest in joining the National GC Network or finding out about events, and firms wishing to provide sponsorship or expertise should contact Julia Shin Doi on [email protected] or Rustam Juma on [email protected].