Legal leaders discuss pandemic response strategies and mental health support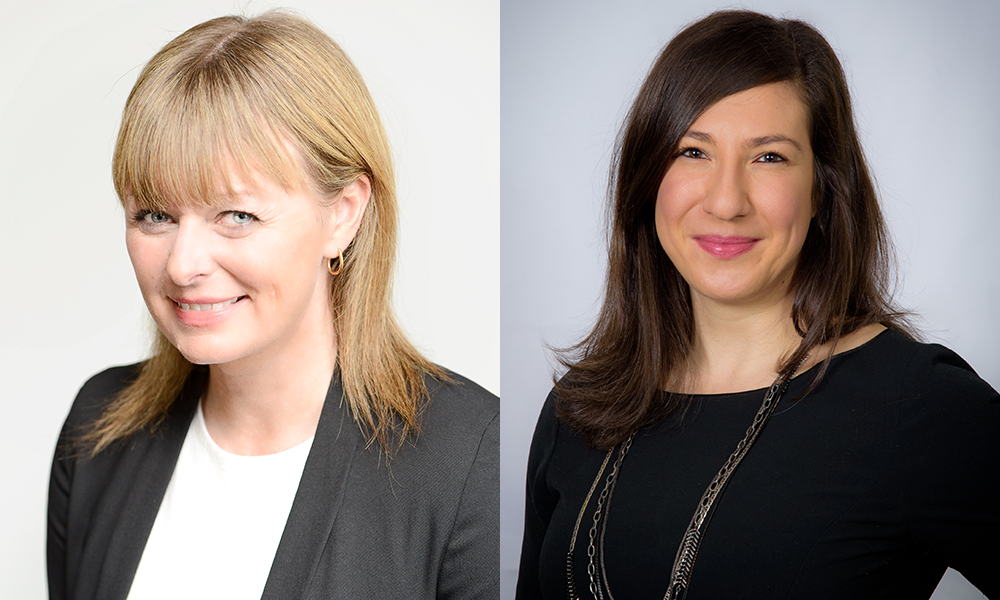 Since the COVID-19 crisis forced the majority of Morneau Shepell's workforce to switch to a remote working environment earlier this year, the legal department has been busy guiding the organization through a complex transition.
In addition to supporting different areas of the enterprise in standard legal matters and business continuity planning, the team — consisting of six lawyers, one privacy officer, one director of risk and a senior risk analyst — now plays a considerable part in leading stakeholders through the pandemic.
"I would view us as having shifted into areas that are not only legal, as we are now really advising on best practices, having to think through new problems and strategies and really supporting the entire pandemic response team to achieve our objectives and continuing operations in a way that is mindful of health and safety obligations," says Rosie Kogan, vice president, legal.
General counsel and corporate secretary Susan Marsh has taken on the role of executive sponsor and lead of the organization's pandemic response group, which was established in early 2020. Together with representatives from human resources, IT, communications and other areas of the business, Marsh examines all aspects of the pandemic response, including everything from the shift to working from home through to the strategy for slowly returning to the office.
"It's really part of business continuity planning and crisis management," says Marsh.
Focusing on mental well-being continues to be a priority at Morneau Shepell. The organization's internet-based cognitive behavioural therapy program, which launched in 2018, has been ramped up to offer additional mental health services during the pandemic, with the support of the legal department.
"At the outset of the pandemic, there was a recognized need for having a module within that program that was specific to pandemic-related anxiety," says Kogan. "It continues to cover a number of areas including depression and sleep so the team was able to come up with a module that specifically responds to the pandemic and we've been really proud to see it adopted by a number of organizations and also at a provincial level."
The online program was rolled out by governments in Ontario and Manitoba for all residents over the age of 16. It helps people develop skills and strategies to address symptoms of mild to moderate anxiety and depression and to cope with situations related to the pandemic, such as isolation.
The shift to remote work across Morneau Shepell's offices involved privacy and security considerations, which the legal team handled in addition to supporting the HR team in establishing protocols for when an employee reported symptoms or had a confirmed case of COVID-19. Legal was also heavily involved in identifying jurisdiction-specific requirements throughout the crisis, as the organization has offices all around the world.
"In every area of the organization from region to region, there were different restrictions that we needed to be aware of," says Kogan. "If there are people in offices, we need to know the rules in order to facilitate their work and to understand any reporting requirements from a health and safety perspective."
The team has also been busy throughout the pandemic reviewing insurance policies and fielding questions from different areas of the business on matters such as the use of force majeure clauses, as well as occupational and safety issues. Providing guidance for establishing a health and safety committee for the enterprise as employees gradually start to return to offices around the world is another priority.
"That initiative will be very helpful in creating efficiencies for our organization and allowing for the flow of information from our local regions and offices to our core working group so that we understand what needs to be done in multiple offices around the world," says Marsh.
Focusing on the health and safety and mental, physical and financial well-being of her team continues to be a top priority for Marsh.
"I want to make sure that my team is healthy and happy, and then we'll focus on workload after that," she says.
Support for pandemic-related anxiety
Morneau Shepell's legal department supports the organization's internet-based cognitive behavioural therapy program, which aims to support four conditions with five distinct programs: anxiety, depression, pain management, insomnia and the recently released pandemic anxiety.
Offers mobile app with digital education, videos, visuals and streamlined text
Supported by a large network of qualified therapists
Counselling offered through messaging, video or phone
Fast Facts about Morneau Shepell:
Is a provider of technology-enabled HR services
Has been in operations for more than 50 years
Employs approximately 6,000 staff
Legal team consists of six lawyers, one privacy officer, one director of risk and a senior analyst
Staff work with 24,000 client organizations in 162 countries