Metaverse property bolsters marketing and client collaboration: chief business officer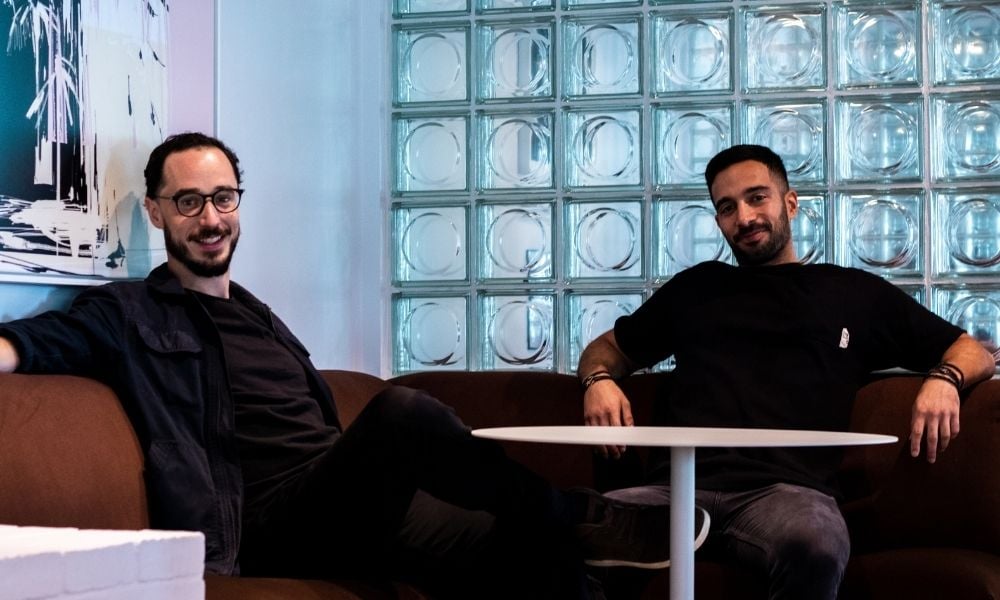 Renno & Co co-founder and managing director, Toufic Adlouni, says he has long wanted to open a New York office. The firm recently bought a new property at 606 Myrtle Ave, in Brooklyn, New York. Not the one located at 73.95-degree longitude and 40.69-degree latitude, but the one which exists as a non-fungible token (NFT) on the Upland metaverse.
"We're strong believers in in the metaverse and Web3," says Adlouni. "I think that shows our commitment to the growing space by investing in it and by being first movers in there and looking to develop that out… and people who are part of the Upland project can come and visit us and interact with us in our first foreign office."
Crypto and blockchain companies looking for Canadian legal counsel regularly turn to Renno & Co, he says. The firm's expertise is focused on corporate/commercial, securities, data privacy and cybersecurity, financing and acquisition and intellectual property. Its clients come from areas such as emerging technology, blockchain, crypto, artificial intelligence and clean tech, among others.
"The firm has built deep expertise in an area that is not well understood by lawyers and is evolving at a rapid pace," says Adlouni.
Renno & Co has worked to get more involved in Web3 over the past year, says David Oram, co-founder and chief business officer.
The tech magazine WIRED describes Web3 – or Web 3.0 – as a "decentralized online ecosystem based on the blockchain." While Web 2.0 refers to the internet as it is mostly known now, where closed platforms are hosted by corporations such as Twitter, Facebook and Google, Web3's proponents say it will eliminate those gatekeepers with platforms and apps owned by users.
Upland is one of the many metaverses and operates on the EOS blockchain. Its tens of thousands of users buy, trade and sell properties, among other activities. Founded in 2018, Upland describes itself as "a true digital economy that blends the real world with the virtual world."
"We're always looking to test these new parts of the market," says Oram. "… We know that we're going to get clients coming to us wanting to do deals in these spaces."
Owning property in a metaverse helps Renno & Co in the marketing realm because they can be seen and meet potential clients there. It also aids client collaboration because the firm's presence allows them to do more with existing clients.
"We have a lot of clients in the NFT space that are bringing NFTs in the physical world via art galleries, etc, etc. But by also being present in the digital world with them when they're launching new NFTs and they're entering these new markets – by also being active there, we'll be able to collaborate in a new way."
"It just really opens up new avenues for cooperation and revenue," says Oram.
The firm is considering building a portfolio of digital real estate across different metaverses, which, along with aiding marketing and client collaboration, is also an investment strategy for the firm, says Oram.
Renno & Co recently announced that lawyers and staff will have the option to take a portion, or all, of their income in Bitcoin. Adlouni, a sports fan, notes that a handful of professional athletes have recently opted to take payment in Bitcoin. A few examples from the NFL include Green Bay Packers quarterback, Aaron Rodgers, Los Angeles Rams wide receiver, Odell Beckham Jr. and New York Giants running back, Saquon Barkley.
"We're just trying to change the way law firms operate," says Adlouni.
From the firm's beginning, it had always accepted some select cryptocurrencies, such as Bitcoin and Ethereum, as payment from clients, says Oram.
"That, I think, gives them a lot more confidence too, so that they know that we're in this with them."
Paying lawyers and staff in Bitcoin also enhances financial literacy and encourages saving, says Oram.
"People are much more likely to save their Bitcoin, especially in our generation," he says. "My savings is in Bitcoin and Ethereum. When I get cash, it just goes in and out."
"We know when we're giving these people this Bitcoin, they're going to be saving it. They're going to be more financially secure, more financially literate. And people have taken us up on that and we're happy to help facilitate that."