In competitive legal-talent market, lawyers are not seeking full-time return to office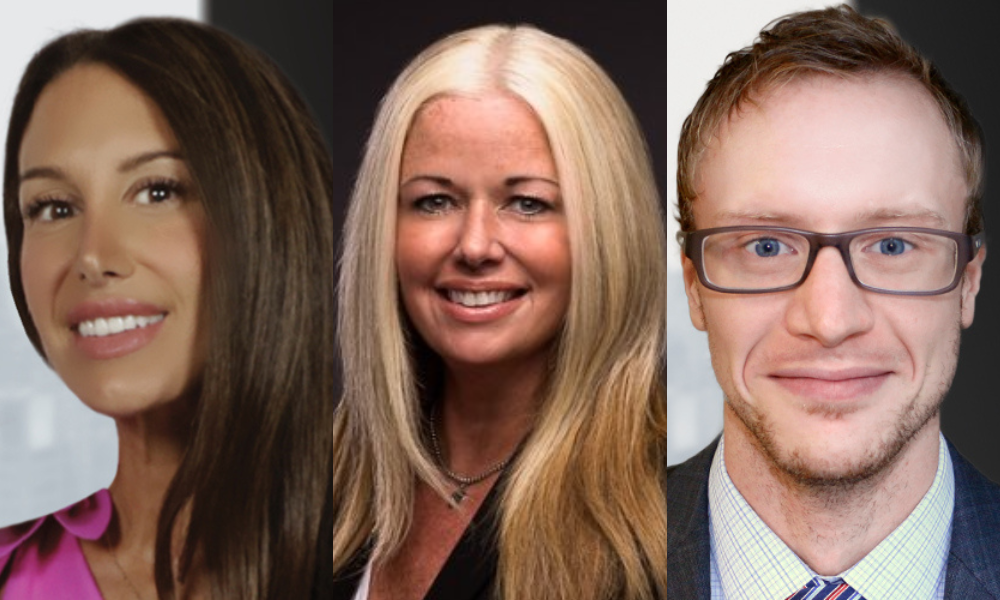 So far, 2022 has been a good year for lawyers in the job market.
Fifty-eight percent of law firms and legal departments were hiring for new permanent positions in the first half of the year, according to recruitment firm Robert Half's 2022 report The Demand for Skilled Talent. Friendly hiring conditions are also getting an assist from attrition, as the report showed that 42 percent of law firms and legal departments are hiring for vacated positions.
Recruiters from Robert Half and ZSA Legal Recruitment say law firms and legal departments would be wise to adopt a flexible approach regarding work-from-home versus in-person to entice new hires and retain lawyers. For legal talent, opportunities are plentiful, and a flexible work arrangement is a primary demand.
"Every single lawyer that I'm currently working with, their first question is, 'Is there flexibility? Is there a hybrid work option?'" says Orit Sinai, a partner in ZSA's Toronto office. "The clients that I'm working with who are not offering a hybrid remote option, they're not going to be able to canvass great candidates, and the clients that are a lot more flexible will be able to score really great top talent."
Thirty-six percent of legal professionals report that they plan to look for a new job if their workplace requires a return to the office, and 94 percent of employers say they are concerned valued employees will leave them, according to Robert Half's report. An independent research firm conducted the survey based on 155 responses from lawyers with hiring responsibilities in law firms and in-house departments.
These trends are present not only in the legal industry, but are reflected generally throughout the economy, says Michelle Dunnill, a regional director at Robert Half. "'Remote first wins' is basically my message," she says.
"It's still a job-seekers' market, and the struggle for legal talent continues."
In addition to attracting lawyers with a hybrid-work option, increased salaries, and perks, Dunnill advises her employer clients to foster an attractive culture by bolstering career development and employee wellness. "They have to invest in employee experience," she says. "We've been encouraging our legal clients to talk with employees about what might enhance their job satisfaction."
It is difficult to discuss the current legal jobs market trends without understanding how the pandemic shaped the economy and workforce expectations, says ZSA partner Travis Usher. Initially, hiring froze, and candidates were apprehensive about making a move. Then, the environment began to shift late in the summer of 2020. Firms and legal departments started "hiring voraciously." Isolation from the social aspect of a physical office space led to a shift in lawyers' relationship with their jobs. A "mercenary" attitude developed. It became just about the work, and lawyers examined whether the work, the required hours, the company, or the industry provided satisfaction.
"There was a huge appetite shift. We saw a lot of churn in the market, a lot of people making moves," Usher says.
In the summer of 2021, US firms descended "like a pack of wolves" on Canadian associates, with salary offerings roughly double what was available on this side of the border, says Usher. Some firms "were really gutted," and every large firm was affected. Lawyers from mid-sized and smaller firms could take big-law opportunities that would not have previously been available. Firms raised salaries to stem the cross-border flow.
Sinai adds that around 20 percent of ZSA's Bay Street corporate M&A clients migrated to the US.
Now, in 2022, the US firms have largely sated their appetite, but there is still a lot of movement, says Usher – including from private practice to in-house.
"There has been a huge, significant rise in in-house opportunities that have flourished, anywhere from a second-year in-house counsel all the way through to GC-level roles," says Sinai.
Usher, an in-house lawyer before joining ZSA in 2015, says that while in-house salaries lag behind those of private practice, lawyers are attracted to working for only one client and not billing their time. It is also an opportunity to "flex your business muscle and use your legal skills and talents in a different way" while learning about an industry and providing business value in addition to legal value.
"It's a very healthy and fruitful market for lawyers," says Sinai. "I think that a lot of lawyers right now don't understand how many opportunities are out there. But we do think the market may change by the end of this year because we're noticing a little bit of economic slowdown. So, I think if anyone's looking to make a move, this is their time to shine."