The former managing partner at Norton Rose says Novalex's unique business model intrigued him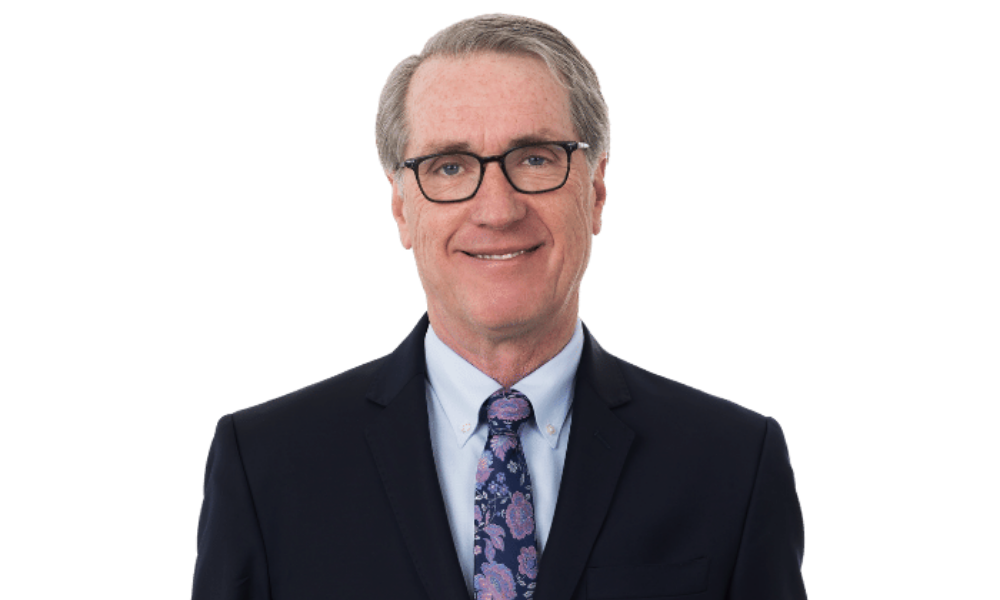 John Coleman, the former managing partner at Norton Rose Fulbright Canada, has joined Novalex, a business law firm and legal clinic that invests a portion of its profits to make legal services accessible to people. Coleman will serve as a special advisor to the firm's founders, Ryan Hillier and Sophie Tremblay.
Coleman says the firm is the future of law in Environmental, Social and Governance (ESG) practices. He says the firm's social impact and business model interested him, and his role will help them grow and leverage their unique business standards in the Canadian market.
"Every hour they build their corporate commercial clients is matched by an hour of pro bono work, whether it be tenant landlord issues, helping write the constitution of a small not for profit or community organization."
He says managing a large business law firm and being appointed as Quebec's general agent to help the international development of businesses through economic, political and cultural dealings with the United Kingdom, Ireland, and Nordic countries opened him to innovation and the changing world of business.
"With my experience, I can assist in the firm's expansion into other markets and growth in our markets," Coleman says.
Coleman met Novalex founders Hillier and Tremblay upon his return from Europe and was intrigued by their unique worldview on the future of the business of law. The firm aims to provide excellent legal services but with a substantial social impact which Coleman says is important given the growing disparity of incomes and access to justice issues.
Hillier and Tremblay launched Novalex in 2016, and the firm has grown to 30 lawyers making it one of the fastest-growing law firms in Canada, he says. "When they first started, they were doing 4000 hours of pro bono, and now they're looking at having done 12,000 hours of pro bono," which indicates the expansion in client billing.
Coleman says Novalex embraces innovation and has technology for employers to work from anywhere. "A lot of people, especially younger professionals, are looking for a flexible remote work environment, which we've all come to know from this last pandemic, but they were remote working well before the pandemic started."
He says they have respected the business model and provide pro bono legal services to indigenous populations in northern Quebec.
"It is already making a strong impact in our market and Quebec. I believe it will expand and that the culture of the firm and its model will inevitably find root across Canada."