Cross border, finance, regulatory, infrastructure, transport, tech, resources expertise to be focus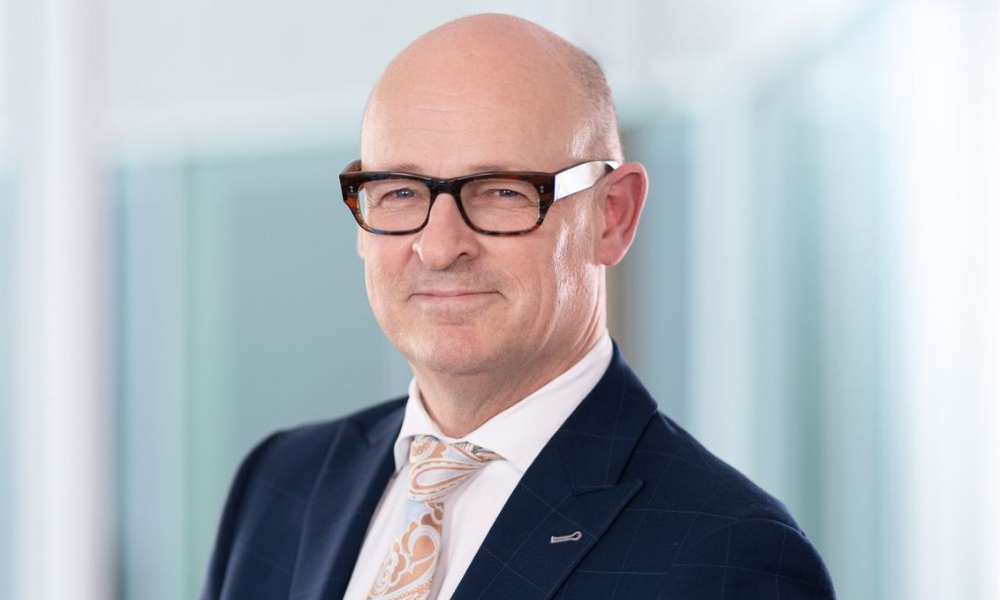 McMillan LLP recently announced a new leadership team, with Tim Murphy as managing partner and CEO.
Canadian Lawyer spoke with Murphy about his vision for the firm and its new strategic plan for growth.
"The plan is centred on the notion that we've got a great firm with a great culture that isn't well known enough," says Murphy. "We think there's a real opportunity for us to grow and to be a really attractive place for people to come and work."
Murphy outlined seven focus areas for the firm, including cross-border transactions, debt and equity, complex regulatory regimes, and the infrastructure, transportation, technology and natural resources industry sectors.
"Part of a strategic plan is building a consensus around what we're all going to do," says Murphy. "I think we're building from a really good culture at our firm, [which is] a little more cooperative, less elbows up than some other places."
Murphy says that many of the most successful US corporate law firms will only focus on a few things when they talk about themselves.
"They're not saying 'we're not really good at other things, what we are doing is identifying the areas to punch through the noise of what everyone else is selling.'"
Murphy uses the example of labour and employment lawyers and why that practice group is not an enumerated focus area in the strategic plan.
"We're not talking about what we do. We're talking about how we drive solutions in the marketplace. So, I would say to labour and employment lawyers was you are built right into this strategy."
Murphy says the labour and employment team recently litigated cases related to defending COVID rules in the construction industry. This work generated some critical precedents for construction clients, and the firm then created publications which they then sent to general counsel in that industry.
"We're not saying stop doing labour and employment," Murphy says. If the firm provides value, clients who have problems they want to be solved will hire McMillan for other work if the firm has provided solutions already, which Murphy calls the "halo effect."
When speaking about his leadership style, he cites a Harvard Business Review article that lists three critical attributes of a successful professional service leader: establishing credibility in your field, understanding the "social dynamics of people," and the ability to "negotiate perpetually."
In terms of his legal experience, Murphy practised public-private partnerships and infrastructure law since 2006, when he joined the firm after serving as chief of staff to Prime Minister Paul Martin. Before entering government in 2002, Murphy was a litigator at McCarthy Tétrault.
"I've had some exposure to a broad range of the way in which the practice of law is done in a large firm environment," says Murphy.
His government experience taught him that "part of the skill set in public life is to have an EQ," he says.
"When you look at normal businesses, a lot of them historically have relied on command and control. But actually, what's true in a professional service firm environment and the political … is it is a 'convince and cajole' environment."
Murphy has also been a member of McMillan's executive committee for six years, which he says gave him "a lot of exposure with the firm and so I can hit the ground running from that perspective."
In addition to Murphy, McMillan's new leadership team includes John Clifford as chief operating officer, Paul Davis as chair of the board of partners, Claire Duckworth as executive director and chief financial officer, Brett Stewart as chair of the risk management & finance committee, Tushara Weerasooriya as chair of the strategic planning committee and Stephen Wortley as chief client officer.
"Our leadership team is a diverse team," says Murphy. "And that is on purpose, to say to people, look, there are paths to success in our firm."
McMillan is taking a "four-pronged" approach to equity diversity inclusion. By having a more diverse leadership team, Murphy says this helps improve representation. But Murphy says there are three other elements to this strategy, including improving awareness of the problem, creating policies and programs, and implementing change.
To improve awareness, Murphy says the firm hired a consultant to speak confidentially to their lawyers about barriers that they currently face. For policies, Murphy mentions a shift from maternity to parental leave as an example, which will "create equal opportunity for men and women."
In terms of acting to implement change, Murphy says the firm analyzes work allocation to tackle unconscious bias.
"We're actively providing opportunities to women to get work, so it's not just work allocated to the person next to you."