Firms making announcements include Dentons, Farris, Fasken, Gowling WLG, Langlois, Lawson Lundell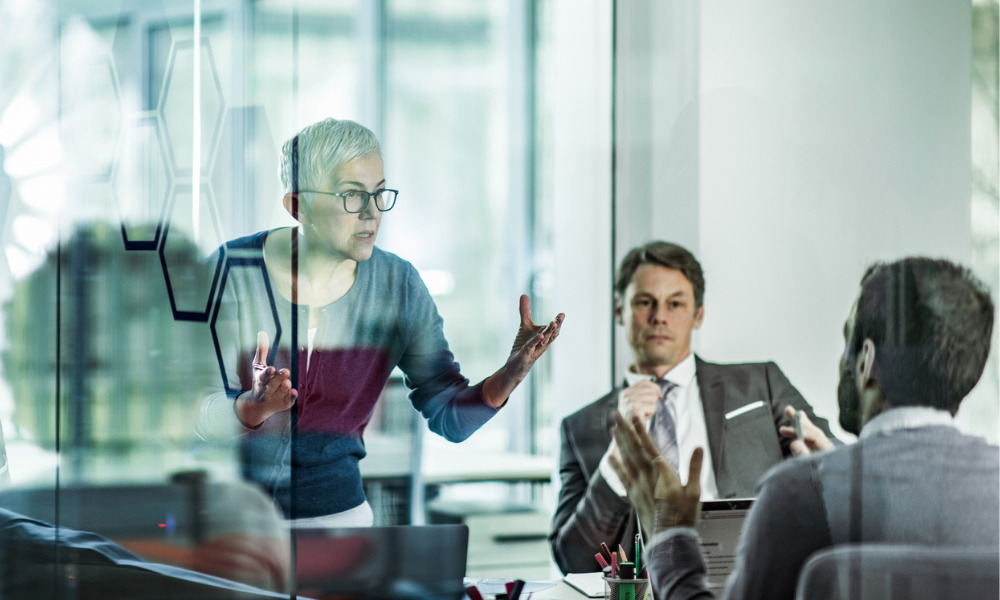 Middleton is a partner who advises clients on debt financing transactions, which include technology financings, syndicated financings, acquisition financings, bond financings, real estate financings, asset-based lending, securitizations, project finance and subordinated/mezzanine financings.
Farris LLP
Rebecca Levi is now manager, student programs and marketing, at the Vancouver office. Called to the B.C. bar in 2009, Levi also has a background in psychology and education.
Fasken Martineau DuMoulin LLP
Paul Logan joins the Calgary office as a partner who will spearhead and develop the firm's local real estate group. Logan practises real estate law, including matters relating to sale transactions of industrial, retail and office properties; mortgage financing; and development and planning.
In the news release, Clarke Barnes, the firm's Calgary managing partner, described Logan as "having significant experience in advising on complex commercial transactions in conventional and renewable energy."
The firm has also announced the launch of a Hydrogen Energy Advisory Team, also known as H2EAT, which aims to assist clients in handling the global transition to a clean hydrogen economy.
Gowling WLG (Canada) LLP
Pam Vermeersch has been appointed managing partner of the firm's Hamilton office, effective Jan. 1, 2021. Her predecessor, Louis Frapporti, has decided to devote his efforts to advising and supporting organizations in the private, educational and public sectors.
Vermeersch has served as leader of the corporate commercial department of the firm's Hamilton office and has assisted clients with mergers and acquisitions, private equity, restructuring and franchising.
McInnes Cooper
The firm has welcomed two new partners, who are the following:
Teddy Comeau (Halifax) — practises residential and commercial real estate law
Trent Skanes (St. John's) — practises commercial technology and privacy law
"We are very proud of the many accomplishments of Teddy and Trent in their careers to date, and we look forward to their continued contributions as Partners of the firm," said Kevin Kiley, managing partner, in the news release.
Neinstein LLP
Daniela Pacheco has joined the Toronto-based firm as a partner. Pacheco is experienced in all areas of plaintiff-side medical malpractice and traumatic injury litigation.
Singleton Urquhart Reynolds LLP
Parveen Sehra has been appointed manager of student programming and associate development. Called to the Ontario bar in 2016, she will spearhead the student program for summer and articling students and will handle recruitment, engagement and professional development matters.
Stewart McKelvey
The firm has announced that Paul Saunders, based in Halifax, will serve as chief innovation officer and partner. He will continue to head the firm's practice innovation department, which has been bolstered by the additions of practice innovation lawyers Kathleen Leighton and Kimberly MacLachlan.
Thornton Grout Finnigan LLP
Submit all your law firm news, including appointments, moves and other professional news by filling out this form or by emailing [email protected].