Firms making announcements include BLG, Dentons, Lerners, Miller Thomson, WeirFoulds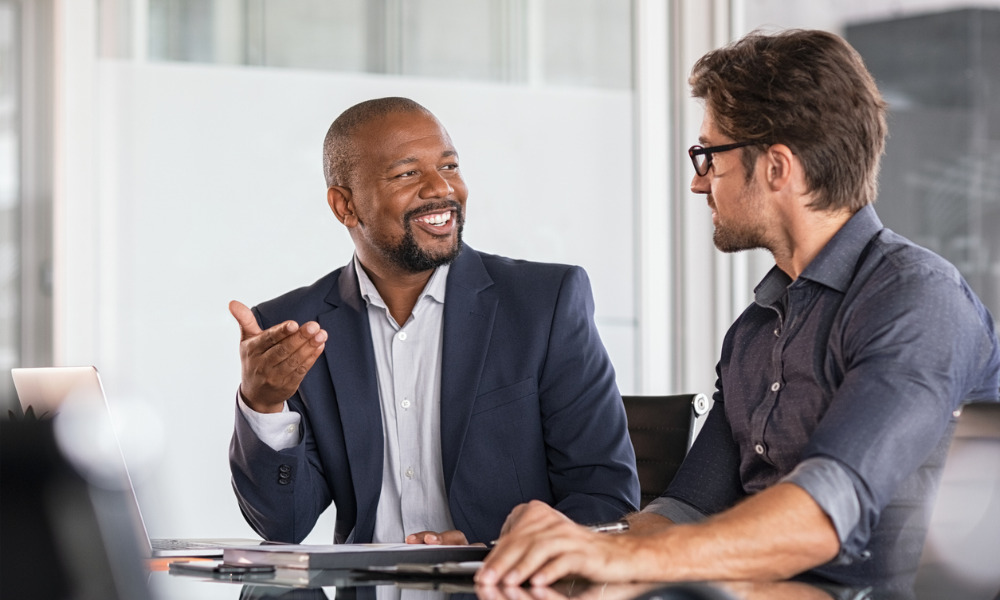 Elliot formerly served as the firm's national leader of the insurance and tort law group and regional coordinator of the product liability professional group and securities litigation focus group. Elliot is experienced in civil litigation with a focus on insurance law, product recalls and regulatory matters, stockbroker negligence, access to information, commercial litigation, administrative law and product liability.
Elliot has taken over from Katherine Cooligan, his predecessor who sat in the role for six years. "Larry has held various leadership positions within the Firm over the years, which will allow for a seamless transition and continuity for our clients and our team members," Cooligan said.
Dentons Canada LLP
The firm has welcomed Alim Khamis as partner in its construction and litigation and dispute resolution groups. Joining the Vancouver office from six years working in the firm's Dubai office,
Khamis is licensed to practice in B.C and in Ontario, as well as in Australia, and has practised construction law in the Middle East and in Australia.
Khamis is experienced in resolving complex disputes in the construction, infrastructure and energy sectors. He has acted internationally for clients in all forms of dispute resolution including litigation, international and domestic arbitration, adjudication, expert determination and mediation.
"Alim brings rich international experience from his time working in the UAE and Australia which will enhance our ability to serve our clients wherever in the world they do business," said John Sandrelli, managing partner of the firm's Vancouver office.
Julie Facchin has also joined the Vancouver office as counsel in its litigation and dispute resolution group. Facchin keeps a commercial litigation practice that focuses on class action defence and privacy law. She assists clients with contract term disputes, competition legislation, privacy breaches and access to information issues.
Lerners LLP
Graham Bennett has joined the firm as partner in its plaintiff personal injury and insurance law practice. Bennett, who is certified by the Law Society of Ontario as a specialist in civil litigation, has experience with a wide range of civil, criminal and quasi-criminal trial matters. He has acted for clients before all levels of Ontario courts and before the Supreme Court of Canada.
Graham Porter, chairperson of the firm and managing partner of the London office, said that the firm was "pleased to welcome Graham Bennett's expertise and experience in the Waterloo, Kitchener and Cambridge markets."
Miller Thomson LLP
Karen Weslowski has accepted an invitation to become a part of the International Association of Defense Counsel, an invitation-only global legal organization composed of lawyers representing corporate and insurance interests.
Weslowski is a Vancouver-based partner who centres her practice on insurance defense and who has acted on behalf of architects, engineers, building envelope consultants, insurance agents, appraisers, financial professionals, real estate agents and other professionals.
"I am honored to join the ranks of a select, peer-reviewed membership that includes partners in large and small law firms, senior corporate counsel, and executives who represent corporate and insurance interests around the world," said Weslowski.
WeirFoulds LLP
Janet Bobechko is a new partner in the environmental law and corporate and commercial practice groups of the Ontario-based firm. Bobechko, a certified specialist in environmental law, is experienced in all aspects of environmental law, regulatory compliance, due diligence, corporate M&A, real estate transactions and development, financings and environmental social governance matters.
"Janet has a highly impressive background in environmental law, climate change and sustainability," said Wayne Egan, the firm's managing partner.
Submit all your law firm news, including appointments, moves and other professional news by filling out this form or by emailing [email protected].