Ten law firms across Canada made new announcements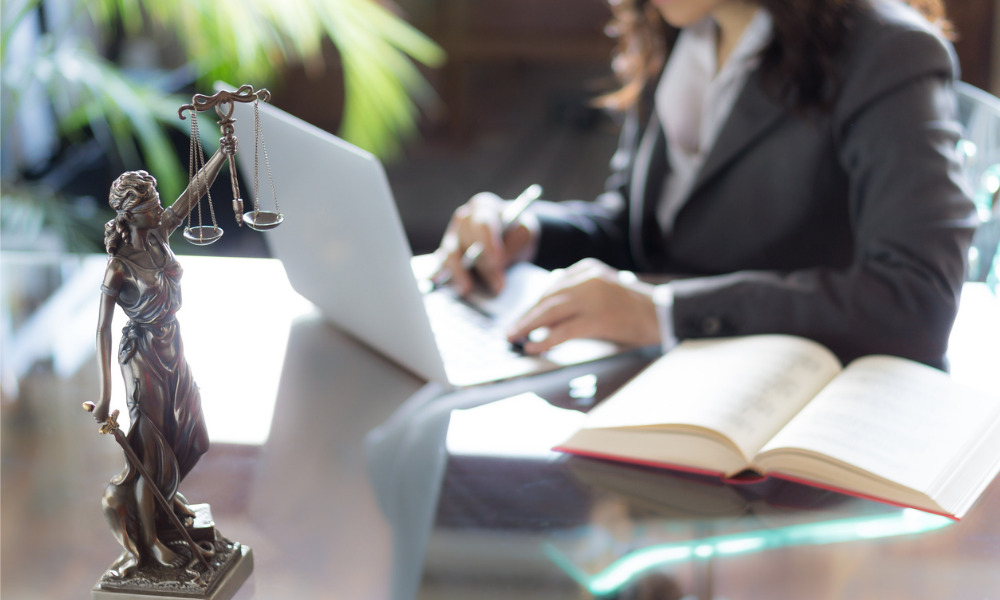 Welcome to this week's roundup of movements among major law firms, in which we sum up significant hires, promotions, departures and other announcements.
Aird & Berlis LLP
Jacob Dubelaar joined the firm as a partner and member of the real estate group.
Dubelaar has extensive expertise in the acquisition and disposition of commercial real estate involving numerous asset classes and transaction structures. He also advises clients on limited partnerships and co-ownership arrangements, financing, and land transfer tax matters.
Dubelaar has represented several leading real estate investment firms, developers, and operators across Canada.
Cassels Brock & Blackwell LLP
The firm announced Elizabeth Kollias' appointment as Education and Professional Development Chair − BC Paralegal Association president. Founded in 1979, BCPA aims to promote the growth and professional development, continuing education, and social networking of paralegals across the province.
Kollias is a senior paralegal of the firm's litigation group. She has more than 20 years of experience in civil litigation. Her responsibilities include file management, preparation of court documents, applications, affidavits and orders, document production and reporting, and collection and analysis of evidence.
Clark Wilson LLP
The firm admitted the following lawyers to its partnership earlier this year:
Jeff Holowaychuk − information technology, intellectual property, technology transactions and emerging company services, and privacy groups
Max Portner − capital markets, securities and M&A group
Rosalie Clark − infrastructure, construction and procurement, and business litigation groups
Saul Joseph − Indigenous law group
Teio Senda − private company M&A group
Davies Ward Phillips & Vineberg LLP
The firm welcomed Neelu Toor as a corporate partner in the Toronto office.
Toor acts on high-profile and complex domestic and cross-border corporate matters, such as public and private M&A, private equity investments, and capital markets. She also advises public and private companies on compliance obligations and governance matters.
Before joining the firm, Toor was a senior director for private equity and M&A at a Canadian bank.
Gowling WLG
Léa Couture-Thériault is now a partner in the firm's restructuring and insolvency and commercial litigation groups in the Montreal office.
Specializing in real estate litigation, Couture-Thériault helps her clients navigate complex commercial leasing implications of insolvencies and restructuring transactions. She also provides advice on the interpretation of lease contracts, payment of rent, and performance of mutual obligations under lease agreements.
Couture-Thériault has acted for property owners, building managers, condominium corporations, and real estate developers, including those involved in large-scale mixed-use real estate projects.
"Léa has a proven track record of understanding the specific needs of her clients," said Pierre Pilote, the firm's managing partner in Montreal. "Her dedication to the practice of law and her in-depth knowledge of strata property law make her a valuable addition to our firm."
Harper Grey LLP
Renée Gagnon joined the firm as an associate in the firm's health law and professional regulation groups.
Gagnon specializes in professional negligence and regulation, employment law, and corporate commercial disputes. She has defended and prosecuted professionals in various disciplinary tribunal hearings and represented clients in appeal hearings and chambers proceedings before the BC Court of Appeal.
McCarthy Tétrault LLP
The firm welcomed Sarah Woods as a partner in the firm's litigation group in the Montreal office.
Woods assists clients on different aspects of commercial litigation, including securities litigation, construction and commercial real estate lawsuits, shareholder disputes, and class actions. She also handles cases relating to professional liability and labour law.
"Sarah's arrival strengthens and diversifies our capabilities in corporate commercial litigation, and her experience will greatly benefit our firm and our clients," said Steeves Bujold, the firm's partner and litigation group leader in Quebec. "Sarah's leadership will undoubtedly have an impact in Quebec as well as at the national level."
Norton Rose Fulbright LLP
Laurence Cromp-Lapierre is now a partner in the firm's business law group in the Montreal office.
Cromp-Lapierre's practice focuses on several aspects of securities and corporate law, including corporate finance, capital markets, and public and private M&A. She has advised numerous Canadian public companies on disclosure obligations, corporate governance, and other securities law matters.
"Laurence is an outstanding securities, mergers and acquisitions lawyer," said Luc Morin, the firm's managing partner in Montreal. "We are fortunate that she has decided to pursue her career with our team, and we are convinced that our business clientele will benefit greatly from her contribution."
Ogletree Deakins
The firm welcomed Kathryn Bird as a partner in the Toronto office.
Bird has more than 15 years of experience in employment, human rights, and labour law. She has represented public and private employers in a wide range of disputes, including human rights allegations, long-term disability benefit claims, and wrongful dismissal actions, before the Human Rights Tribunal of Ontario, labour arbitrators, and all levels of courts.
Bird also assists school boards, colleges, and universities on legal matters related to providing educational services to students.
"Kathryn is a brilliant and knowledgeable lawyer, well-known for her legal ability, professionalism, and ethics in the Toronto legal community," said Hugh Christie, the firm's managing partner in Toronto. "Her committed and personable approach to client service is closely aligned with the vision of our office and the firm at large. We are thrilled to welcome her into our talented team of lawyers in Toronto."
Samfiru Tumarkin LLP
The firm announced the transition of the following partners to key leadership positions:
Lior Samfiru and Sivan Tumarkin − national co-managing partners
James K. Fireman − national practice leader of the disability and personal injury law practice
David Vaughan – national practice leader of the labour law practice
Lia Moody − Western Canada practice leader of the employment and labour law practice
Martin Willemse − Western Canada practice leader of the disability and personal injury law practice
Submit all your law firm news, including appointments, moves and other professional news, to our legal publications by filling out this form: https://www.canadianlawyermag.com/move-submission
You may also send information to [email protected].