Lawyers have stepped up during pandemic, but volunteer organizations need twice as much help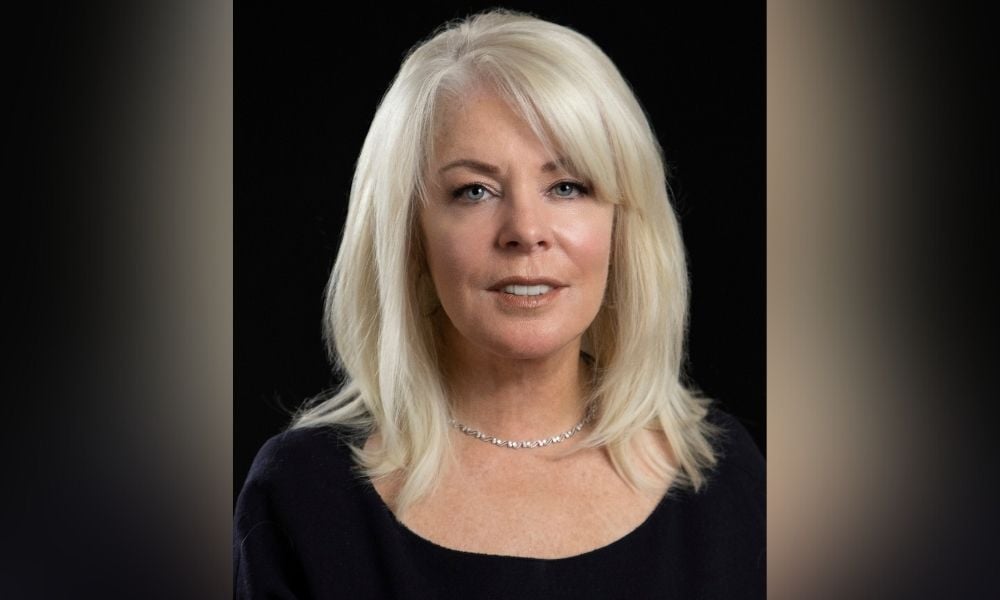 Volunteering legal expertise pro bono not only helps society, but lawyers say it also makes them better at their jobs, establishes networks, helps law firms attract and retain young talent and gives newer lawyers experience they are unlikely to get from their employer.
"Canada has one of the best justice systems in the world," says Lynn Burns, executive director of Pro Bono Ontario. "But for low- to middle-income people with everyday legal problems, civil problems, they are forced to address these problems alone."
The COVID pandemic has create more – and more acute – legal problems and Burns says lawyers have stepped up in "the best possible way" to the increased need. But to close the justice gap, Pro Bono Ontario would need double the help they are currently getting, she says.
The need is increasing
Pro Bono Ontario's hotline receives between 250 to 300 calls per day and, on average, their volunteers are able to speak with around 113 of those people.
"The unmet need is just tremendous," says Burns. "And the interesting thing is, we survey our clients after each of the calls. And over 89 per cent of our callers say that this is the first time they have received help for their legal problems. So there is really no better time for the profession to step up."
Prior to starting the organization in 2001, Burns was the Ohio State Pro Bono director. Since Pro Bono Ontario's inception, there has been a "really great response" from the province's private bar, says Burns. But, comparing her U.S. experience to Canada's approach, she says there is a need for more pro bono promotion from institutional leaders on this side of the border.
A professional responsibility for the public good
Pro bono comes from the Latin phrase: pro bono publico, which means, "for the public good."
Serving the public good is a professional responsibility for U.S. lawyers. The American Bar Association's Model Rule 6.1 states that every lawyer "has a professional responsibility to provide legal services to those unable to pay. A lawyer should aspire to render at least (50) hours of pro bono publico legal services per year."
"That's a pro bono ethos that we don't necessarily have here," says Burns.
But in her two-decades of work, she has seen a lot of progress. Most law firms now have policies where they count pro bono time as billable, she says.
"That's just a strong message from the leadership of the firm, that not only do we encourage pro bono, but we support our individual lawyer's efforts in making sure that they are doing pro bono work."
Ontario's was the first provincial pro bono program and was followed by British Columbia, Alberta, Saskatchewan and Quebec.
"The culture's really changed a lot," she says. "And I think that most lawyers feel like they have a professional obligation. But I still think that that needs to be talked about a lot more. And by the leaders of the profession."
An opportunity for in-game experience
According to the "Pro Bono Handbook," from the Cyrus R. Vance Center for International Justice, pro bono work is an effective way to give young lawyers in-game experience while they are still on the bench.
In a firm's litigation or transactional practice, new calls will generally assume "secondary roles." Pro bono work allows them to be the point-person on a file – drafting contracts and court filings, building their own arguments and appearing in courts and tribunals. This builds communication and negotiation skills and familiarizes the lawyer with the system's players, all the while building their confidence.
"What I hear from lawyers all the time is that pro bono makes you a better lawyer," says Burns.
Providing this experience also enhances a firm's chances of retaining young talent, said the Pro Bono Handbook. The feeling of accomplishment may be hard to replicate in billable case work in a lawyer's first few years. This improves morale and produces a sense of pride and loyalty to the firm.
"Firms have long recognized that it's a great way to develop the skills of their young lawyers," says Burns. "They also recognize that it's a good way to recruit the best and brightest out of law school, because that most firms now in their recruitment materials talk about all of the pro bono opportunities the firm offers."
A chance to work outside your usual practice
Pro bono work also gives lawyers a sample of an area of law they may not usually practice, said Stephanie Kantor Holtzman in an article published by Jaffe PR. Accompanying the new legal terrain, lawyers would get to work with colleagues from other practice groups, with whom they would not normally interact. New relationships can lead to future opportunities, both from within and from outside of the firm.
Being involved in pro bono legal work is also good public relations, says Burns. In recent years large corporations have had Corporate Social Responsibility mandates, which they take seriously, and part of that movement has been their in-house legal teams using their legal skills and talent to give back to the community, she says.
"Having all the in-house counsel in the large corporations involved in this effort has really helped us, as well, with the firms."