Legal background also benefits Hope's role as president of the Japanese Canadian Cultural Centre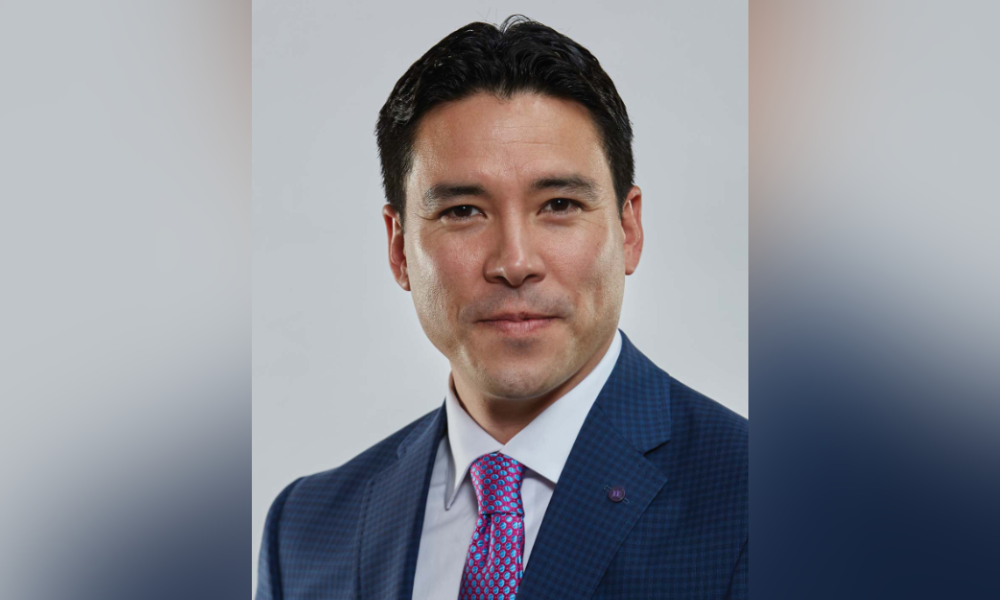 As the keynote speaker at the Federation of Asian Canadian Lawyers' national conference this month, Chris Hope spoke on Changing the Narrative – a topic about which he is passionate, as board chair and president of the Japanese Canadian Cultural Centre. Founded in 1963 with the motto "Friendship Through Culture", the centre aims to break down barriers between people through the celebration of contemporary Japanese culture and the commemoration of Japanese Canadian history.
"As a fourth generation Japanese Canadian whose grandparents were interned during World War II, and among the very first supporters of the JCCC, it is my absolute honour to serve in the role of board chair and president," he says.
Having started his career in production before making a shift to the law, Hope's legal background spans a range of private practice roles in entertainment law, as well as in-house counsel roles at production companies including Alliance Films and Cookie Jar Entertainment. He joined 9 Story Media Group Inc. in 2018, where he is able to combine his love of film and television production with his knowledge of the law.
Hope wears a number of different hats in his role as senior counsel at the Canadian production company, dividing his time between corporate and commercial matters, as well as production, IP and regulatory law. He is part of a ten-person legal team, spread between Toronto, Dublin and New York.
Hope is currently immersed in international privacy law as the legal lead for a North American International Organization of Standardization (ISO) certification project, working closely with the 9 Story IT department to develop policies that not only support ISO compliance requirements, but are also practical and reasonable. Integrating early on with the group related to each project allows Hope to best support the business.
"My current privacy law work is the smaller piece of a much larger job that will ultimately reside with IT, so at the moment I very much feel like a member of the IT team," he says.
Among recent achievements, Hope was the legal lead for 9 Story's first-ever live action series for a major US platform – Hello Jack! The Kindness Show – which was inked just before the start of the pandemic. As a result of COVID restrictions, direction was provided remotely from New York to Los Angeles, with the business and legal affairs work split between New York and Toronto. Despite the challenges, the team delivered the project early and under budget.
"The early, under-budget delivery was a real testament to the professionalism and sheer passion and dedication of our cross-border team," says Hope. "I still can't believe we pulled that off, and I'm really proud of that group."
Hope was also the principal lawyer supporting the brand and marketing teams through the global consumer products launch for 9 Story's animated series, Karma's World.
Hope believes his legal background and expertise also benefits him in his role at the Japanese Canadian Cultural Centre.
"Being able to draft effective policy that is comprehensible for stakeholders with all levels of legal proficiency is among the skills that I think I've developed over years of legal service, and it routinely comes in very handy," he says. His role at the JCCC also involves keeping the board focused in continually pushing the strategy for the centre forward, and overseeing interactions between the board and the executive director, as well as building relationships with sponsors and donors.