Legal team supports projects to accelerate the transition to a net-zero economy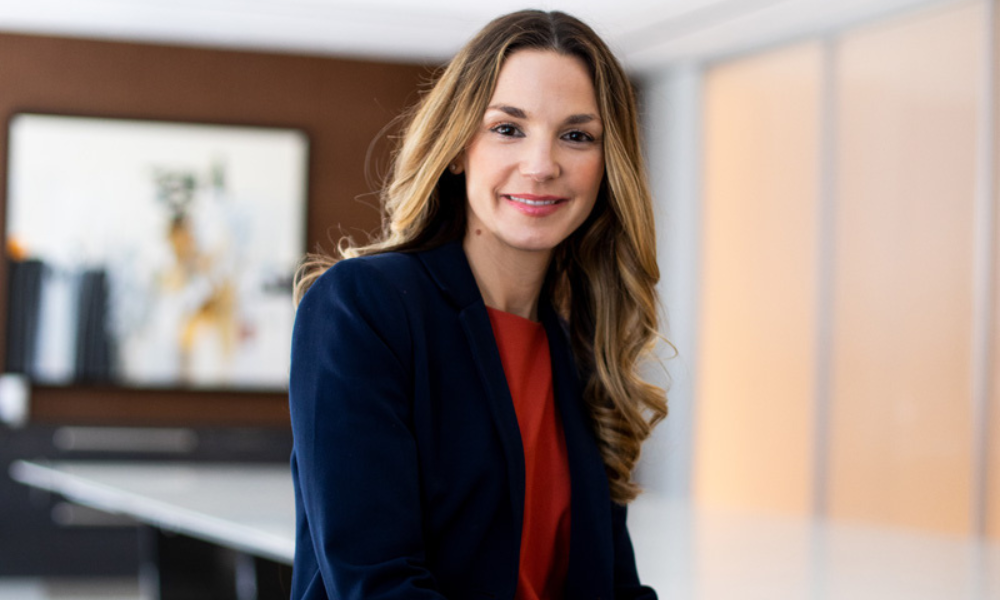 As senior vice president and general counsel at Evolugen – the Canadian business of Brookfield Renewable – Marie-Hélène Labbé manages the legal department which provides advice to all departments and functions of the business. She provides strategic advice to senior management on all aspects of the business including operations, acquisitions, project development, corporate governance, compliance and risk management.
Labbé manages the budget for the legal department, and she is also involved in the development and implementation of various policies and procedures used across the organization.
Since she joined Brookfield – a publicly-traded renewable power platform – almost 12 years ago, Labbé notes that the legal department has always been regarded as a valuable business partner within the organization.
"I feel very fortunate to work in an organization where not only is there just so much going on all the time – so it's very stimulating – but where the lawyers are at the table right from the start and are actively participating in the decision-making process," says Labbé, who was promoted to her current role in May this year.
With the recent creation by Brookfield Asset Management of the Brookfield Global Transition Fund, Evolugen is currently focused on seeking out investments that support the fund's mandate to accelerate the transition to a net-zero economy. Labbé and her team, are therefore working hard to support the project development team as they assist in these investments and on the development of projects that will contribute to the decarbonization of the economy, such as the construction of new renewable energy generation facilities.
Last year, Evolugen entered into a 40-year electricity purchase agreement with Québec public utility Hydro-Québec, under which the utility agreed to purchase the output of Evolugen's Lièvre hydroelectric portfolio in Québec. The execution of this power purchase agreement also led to Brookfield Renewable completing a project financing transaction supported by this new contract, which was the largest of its kind that the organization has completed worldwide.
Labbé led all aspects of this large transaction from a legal standpoint.
"I am particularly proud of it because it was a transaction that involved several demanding components, presented a level of difficulty that required creative solutions and was executed on a very tight schedule," says Labbé. "This transaction involved multiple teams throughout the organization and showed that great things happen when people come together and work hard towards a common goal."
Labbé says that she and her team act as enablers for the business by supporting teams in their initiatives, while protecting the organization. They hold regular meetings with heads of departments across the organization to keep apprised of what the teams are working on, and to determine how they can best support them in achieving their goals.
"By showing that we are practical in our thinking, our colleagues have learned to trust us and see the value in involving us early in the decision-making process, which enables us to not only identify potential issues or risks early on, but also propose solutions early in the process, ultimately saving time any money for the business," says Labbé.
Labbé is currently focused on continuing to settle into her new role as general counsel and as a part of the senior management team at Evolugen. She is encouraging her team to keep finding new ways to add value and build on relationships to maintain their reputation as trusted advisors who help guide everything the organization does.
"In addition to having the privilege of working with an amazing team of very bright, dedicated, and hard-working people from whom I learn so much every day, I get to contribute to one of the world's largest efforts to accelerate the global transition to a net zero economy through my work. I couldn't ask for more," says Labbé.