WGCC announces new board and strategic direction; scholarships awarded at national conference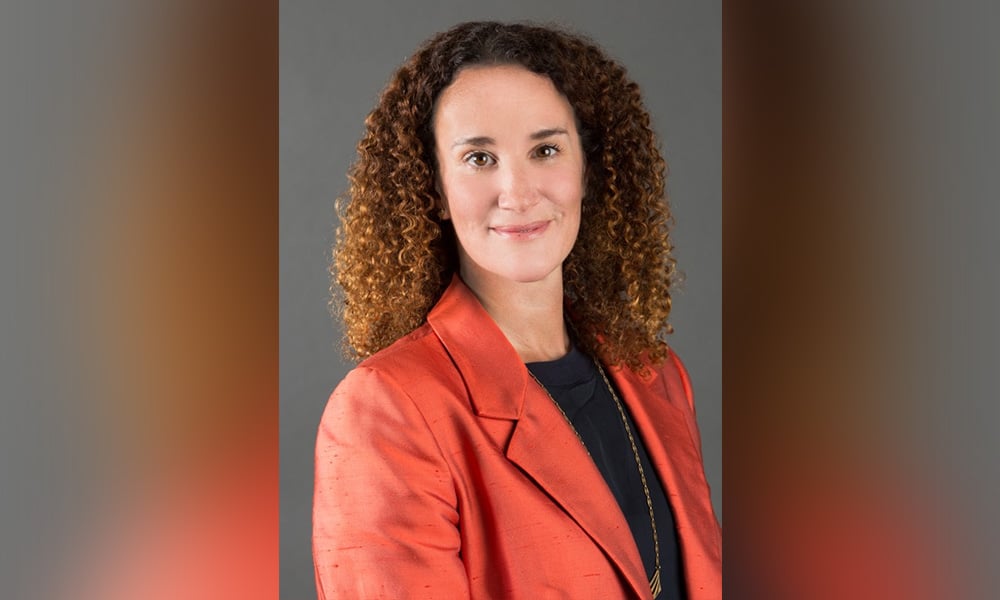 Alexa Abiscott, general counsel and secretary at ApplyBoard Inc., has assumed the role of president of Women General Counsel Canada. As part of a board renewal which was announced at WGCC's annual general meeting last week, Abiscott takes the reins from past president, Elspeth Hagan, who remains on the board and assumes the role of Atlantic chapter lead. Seven new members have also joined the board as part of the renewal process.
As one of the co-founders of the grassroots organization, Abiscott has been on the board since WGCC was conceived seven years ago.
"I was one of the original members of a small group of women GCs at WGCC, which then expanded to quarterly lunches. Now we're over 400 women from coast to coast which is absolutely incredible," says Abiscott. "Our members have come to rely on the organization as a place for coming together, building friendships, and expanding their skillsets, and people are thirsty for what we have to offer so we hope to be even more intentional about what we offer as we continue to grow."
Following strategic planning sessions that took place in 2020, WGCC has recently rebranded and announced a new mission statement: "To help women in general counsel and legal executive roles succeed, recognizing the uniqueness of our positions, by: Working together, Growing, Connecting and Contributing."
A number of goals have been announced as part of a new vision for the organization, which includes an increased focus on diversity and inclusion of advocacy and the creation of a diverse pipeline of future leaders. WGCC expresses thanks to outgoing board members: Elizabeth Fanjoy, Judy Naiberg, Alena Thouin, Erika Tse, and also to Larissa Donovan, all of whom contributed to the strategic planning that led to these projects.
Among her priorities during her two-year tenure as president, Abiscott will roll out a planned General Counsel University initiative which will allow members to earn a WGCC credential for achieving learning outcomes in 12 competencies of the most sought after general counsel that were identified through research commissioned by WGCC and conducted by management consulting firm, Korn Ferry. GCU will offer development and training to WGCC members based on a three-year program. Courses will be developed in partnership with law firms and other subject matter experts.
WGCC's board members plan to gradually shift the strategic direction of the group to align with the top 12 competencies: persuades, decision quality, courage, global perspective, ensures accountability, manages conflict, instills trust, nimble learning, balances stakeholders, aligns execution, manages ambiguity and directs work.
Abiscott's other goals include creating a membership list to help women reach board positions, and to formalize the group's focus on emeritus members, and mentoring new and developing GCs.
"As part of our strategic planning we were thinking about all the phenomenal emeritus members who have had these incredible careers and then they retire and want to continue to contribute, so we really want to leverage that experience and provide a meaningful purpose for them," says Abiscott. A new board position has been created for an emeritus director, which this year has been filled by Dorothy Quann, former general counsel of Xerox.
In her new role as Atlantic Canada chapter lead, past present Elspeth Hagan looks forward to continuing the work that came out of strategic planning.
"We want to ensure that we are interconnecting the different chapters across the country so we can share ideas and maybe even have virtual meals together," says Hagan, who is general counsel, global compliance at McCain Foods Ltd. Hagan also takes responsibility for tracking the progress of the board's strategic progress.
WGCC's AGM was held during the first of a four-part virtual 2021 WGCC National Conference . Scholarship recipients were also announced at the event. Awards were presented to law students, WGCC scholarship winners, Jennifer Linde and Kassandra Neranjan, and to WGCC Indigenous scholarship winner, Anita Cardinal-Stewart.
During the conference, Bindu Cudjoe was presented with the 2020 President's Award for her work in founding and leading the group's Prairies chapter and also for helping to form and lead an equity, diversity & inclusion committee. Cudjoe – who is SVP, general counsel and corporate secretary at Canadian Western Bank – was also recognized for her efforts to continue WGCC planning during the pandemic and co-leading strategic planning with past president, Hagan. Cudjoe remains on the board as director of partnerships and sponsorships.
Other board members this year are Andrea Cotroneo (vice president), Hilda Wong (treasurer), Kimberley Graham (secretary), Angela Nikolakakos (director, memberships and awards), Lisa Marcuzzi (director, communications and website), Catherine Lau (B.C. chapter lead), Jennifer Addison (Prairies chapter lead), Lara Speirs (Ontario chapter lead), Deborah Greenberg (Quebec chapter lead), and Alison Harnick and Heather Mullen (2022 conference co-chairs).
The second virtual conference session will be held on March 4, with third and fourth sessions on July 8 and September 16, respectively.