Gibson brings legal and compliance experience and technology expertise from 13-year tenure at BMO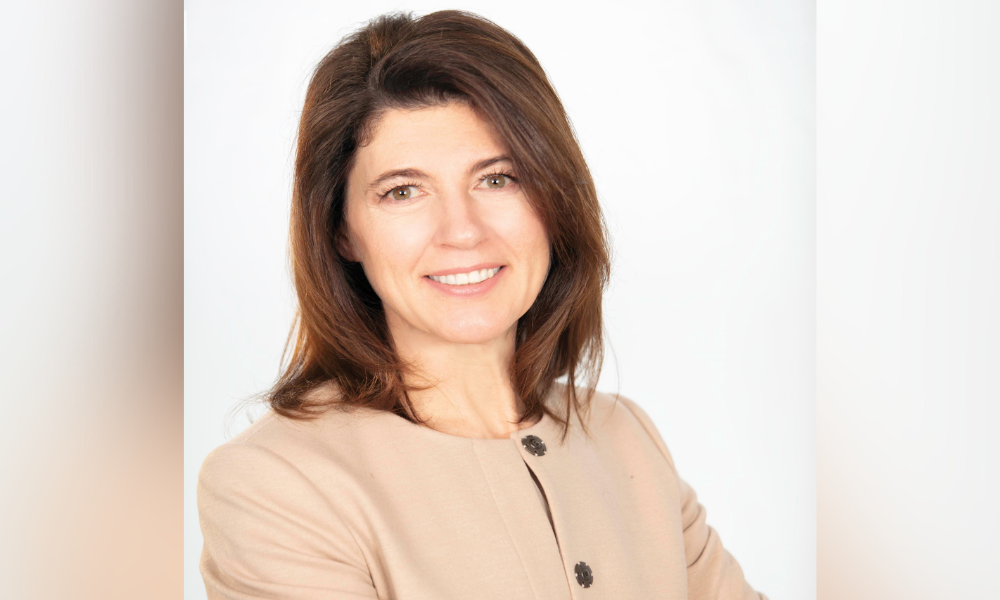 Conni Gibson has joined Interac Corp. as chief legal officer and corporate secretary. Gibson joins at a critical time as Interac is a key player in Canada's ongoing payments modernization process.
"It's a really interesting time in the company's history and in the payments world with all the innovation coming down the pipe, so it's exciting to be a part of that," she says.
Gibson brings vast experience from BMO Financial Group where she spent 13 years in a wide variety of different roles, most recently serving as vice-president & chief legal officer, technology & operations and corporate areas. She has deep expertise in managing legal and regulatory risk relating to technology and operations, acquisitions, securities and derivatives in the financial services industry.
"I think my people leadership skills are probably front and centre," says Gibson. "My ability to create and manage diverse teams and lead people in achieving their highest potential – not only for their personal satisfaction and career satisfaction, but also for the good of the organization." She also brings experience on both the compliance and legal side, and the ability to provide sound commercial legal advice without taking an outsized risk.
In her new role, Gibson leads the legal function for Interac, in addition supporting privacy and corporate governance matters.
As she settles into her new role, Gibson is focused on making sure each team member has clarity around their role and around their accountability, following a restructuring of the legal team and legal support model that took place in late 2021.
Also top of mind for Gibson is enhancing the existing privacy framework to prepare for legislative changes.
"We want to be future-ready for all the changes coming down the pipe, so we can not just respond to those changes but use them to drive innovation," says Gibson. She also plans to examine Interac's compliance framework to see what improvements can be made in response to the upcoming regulatory transformation to the payments landscape.
"As a key player in payments modernization, we need to make sure that we are state-of-the-art in terms of how we deal with our own compliance obligations to our regulators and stakeholders," says Gibson.
The legal and compliance team, which totals around 30 people, works hand-in-hand with the various business units at Interac to fully understand their priorities and strategic initiatives, so Gibson plans to continue fostering those close relationships.
"When you understand all that, you can really be a partner, as opposed to just answering an email when somebody thinks they need something legal," says Gibson. "It's important for us to have a true seat at the table so we get brought into things early."