Maintaining regular touchpoints with different departments is critical, says Demone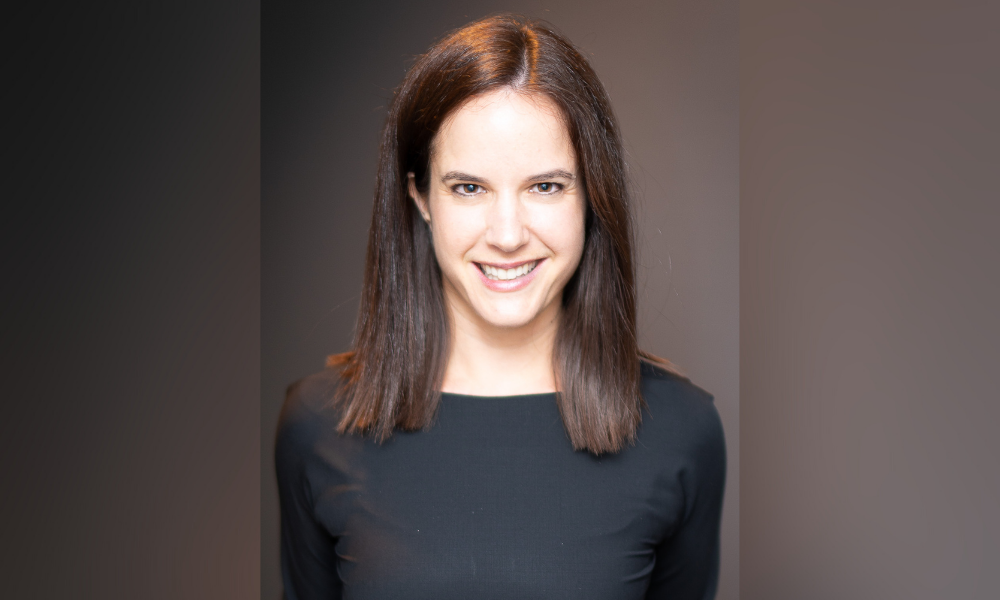 The role of in-house counsel is constantly evolving to meet the demands of the business, and the past 18 months have amplified the need for agility and resilience more than ever before. Many general counsel have become accustomed to managing teams remotely, while finding new ways to support the business and remain efficient and flexible in an evolving regulatory landscape.
"One of the biggest changes for me was learning how to run a virtual board meeting instead of sitting around a big boardroom table and interacting face-to-face," says Elisabeth Demone, VP, chief legal officer and corporate secretary at Symcor.
Another big change for Demone was keeping track of ever-changing regulations and the evolving news-cycle throughout the pandemic crisis.
"I can't read the newspaper in the morning and assume that I'm fully up-to-date for a meeting at one O'clock," she says. "If some news has just been released and I'm not fully up-to-date when I walk into that meeting, I'm at a bit of a loss."
Demone – who is a featured speaker at Canadian Lawyer's In-House Lawyers Summit on October 5 – maintains regular touchpoints with different departments to ensure they have visibility into workflows. Demone likes to maintain strong relationships with Symcor's chief financial officer and members of the finance team, as well as other departments including HR, the growth team, and the product team.
"It's very important to keep those relationships up-to-date so when an issue comes up and I need to call someone quickly, I know their style, I know how they react, and I know what's been going on with them and where they are coming from," she says.
Many legal teams introduced new technology and systems to enable them to continue working efficiently in remote workspaces. Symcor's legal department introduced DocuSign in March, 2020 after two years of preparation, which allowed the team to keep on top of contracts in the new remote landscape.
"We had been going through the onboarding process already, but the pandemic just lit a fire under everybody so within a week we had DocuSign rolled out," says Demone. She and her team have also been using automated templates and they introduced a new regulatory compliance management program and new ways of sharing files to improve collaboration. The team is currently in the process of implementing and rolling out a new contract management platform.
Focusing on regulatory and compliance management is a priority for Demone this year as she continues to monitor changes. She is also keeping a close eye on increased litigation risk.
"I see the potential for litigation rising across the industry and across the country," says Demone. "We are making sure things are properly documented, ensuring the files are readily accessible, and purging and retention requirements are all followed in the way they should be."
Maintaining work-life balance has been a struggle for many during the months of remote work. Demone tries to lead by example by teaching her team to maintain balance in their lives and to be fully present in all aspects of work and home life.
"When the pandemic hit and you're working from home, all of a sudden you have the ability to work 24/7, so finding that balance and figuring out to walk away from the computer, and teaching my team to do the same, was really important," says Demone.