Registration now open for third cohort of the executive leadership program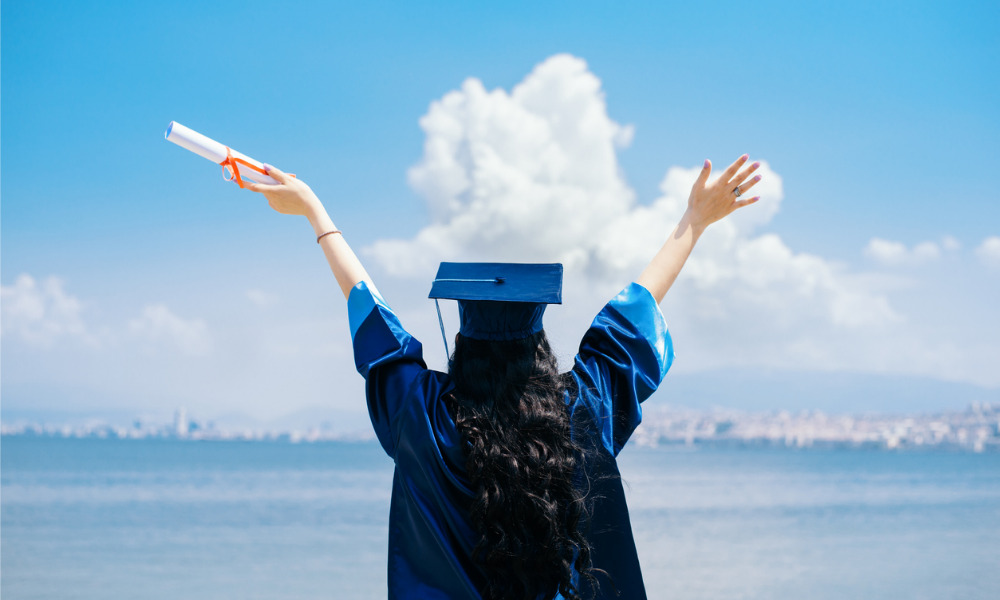 Woman General Counsel Canada celebrated the graduation of its inaugural General Counsel University cohort with a hybrid live and virtual event on May 7. The first cohort's twelve participants gathered to reflect on the success of the executive leadership program which kicked off in October, 2021. They successfully completed 40 hours of intensive training held over two semesters.
The accredited program was created to make participants more skilled and more desirable as leaders and general counsel through a carefully designed curriculum with a focus on top competencies to enhance the contribution to the C-suite. It also offers a valuable opportunity to connect with and learn from other female general counsel across the country.
"We learnt some really good ways to approach strategic planning and team structuring," says Bindu Cudjoe, chief legal officer and corporate secretary at Laurentian Bank of Canada. As a WGCC director, Cudjoe was one of the designers of the GCU program, and the valedictorian of the inaugural cohort. "This can be such a lonely job," she says. "It was magical to be part of this group of 12 people who were really interested in learning more about themselves and how to be better leaders. Coming together in this way, we were able to be vulnerable and get very close really fast.
"So much learning comes from one another, especially when you're at this point in your career," she adds.
The GCU program is based on Korn Ferry's global competency framework, and incorporates traits that are requisite to be the "Most Sought" GC.
Eleven members of the first cohort took part in a live event at the Art Gallery of Ontario in Toronto, while the twelfth member joined via Zoom.
"We originally planned this as a virtual event," says Dorothy Quann, emeritus director of WGCC, and the first dean of GCU. "A few members of the cohort said they were prepared to come in if we held it in Toronto so I did a quick survey and 11 out of 12 people said they could make it work. It was amazing to have everybody here, so I couldn't have been more delighted."
The second cohort of GCU started in January 2022, overlapping with cohort one, which allowed the opportunity to connect with a larger group of 24.
Twelve is the magic number, according to Quann, although she found there was also a benefit to merging two cohorts for part of the session.
"The benefit is it immediately expands the community so that's a real positive, but we also saw how important it is to keep the cohort of 12 together, to allow them to continue to build their own energy," says Quann.
Registration has now opened for cohort three which will begin in October, 2022. Quann anticipates high demand, so she advises interested WGCC members to register right away before the 12 spots are taken.
Though feedback from the first session has been very positive, Quann and the faculty are mulling a few minor tweaks for the next cohort.
"The commitment that our partners made was really outstanding, but we will be tweaking a few aspects," she says. "It's the natural evolution of the program."
As a graduate, Cudjoe hopes to build opportunities for alumni of the program in the future.