Kirkland & Ellis advising US mobile app firm in $1.66-billion sale to TELUS also in deals roundup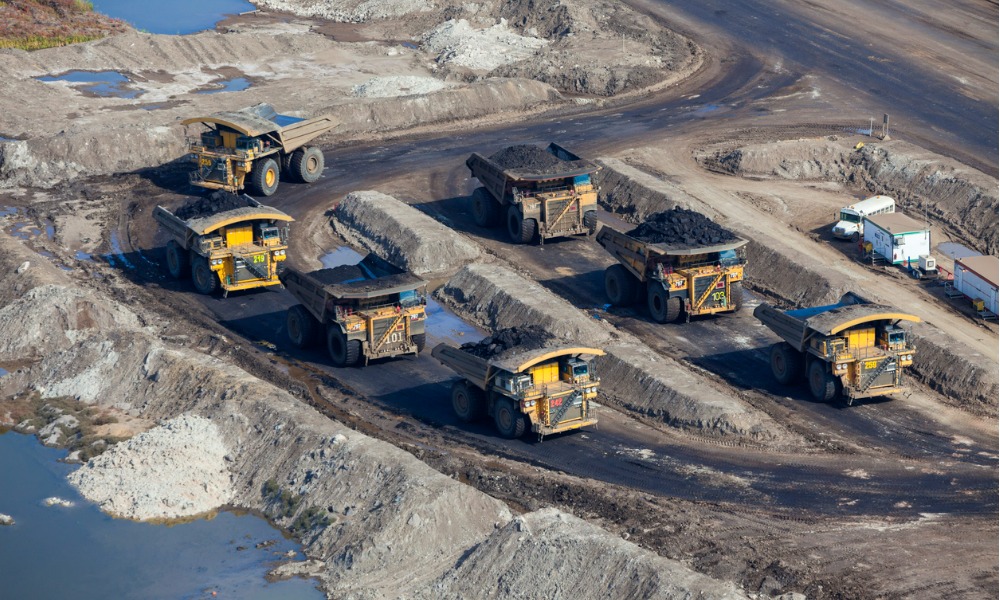 Suncor Energy agreed to boost its interest in an Alberta oil sands mining project to 75.4 percent by buying $1 billion worth of additional shares in a deal marked as the largest oil sands transaction to date. Also in this week's deals roundup is Kirkland & Ellis serving as legal counsel to a US-based mobile application design and development firm in its $1.66 billion (US$1.225 billion) sale to TELUS.
Suncor to buy Teck Resources' share in Fort Hills for $1 billion
Suncor Energy, Canada's largest oil sands producer, agreed to boost its interest in the Fort Hills mining project to 75.4 percent by purchasing all the shares of Vancouver-based Teck Resources Ltd. The $1 billion deal is the largest oil sands transaction to date.
Fort Hills, an Alberta-based oil sands mining project, started operations in 2018 at a construction cost of $17 billion. The project faced challenges in 2019 due to a government-mandated limit on oil production to address the consequences of the shortage of pipeline export capacity, and in 2020 when one of Fort Hills' two production trains was shut down due to low oil prices caused by the COVID-19 pandemic.
However, Suncor Interim President and CEO Kris Smith said in a statement that he has "full confidence" in the company's "current mine plan assembled with fresh external mining perspectives."
Smith added, "The acquisition of an additional interest in Fort Hills meets our return objectives, builds upon our strategy to optimize our portfolio around our core operated assets and underscores Suncor's confidence in the long-term value of the Fort Hills Project. This acquisition is a part of our Base Plant mine replacement strategy."
Suncor will hold an investor presentation on November 29, 2022, to discuss the plans for the project in detail.
Upon completion of the deal, Teck will exit the oil sands sector and France's TotalEnergies, with 24.6 percent interest, will remain as the only other shareholder the in Fort Hills project aside from Suncor.
Teck CEO Jonathan Price said, "This transaction advances our strategy of pursuing industry leading copper growth and rebalancing our portfolio of high-quality assets to low-carbon metals."
The deal is expected to close in the first quarter of 2023, subject to customary closing conditions.
TELUS to acquire WillowTree for $1.66 billion
TELUS Corporation has agreed to acquire WillowTree, a US-based mobile application design and development firm, for a total enterprise value of $1.66 billion (US$1.225 billion).
WillowTree, headquartered in Virginia, currently operates 13 global studios across the United States, Canada, Brazil, Portugal, Spain, Poland and Romania, and serves a client roster that includes Fortune 500 companies across different sectors, such as telecommunications and media, healthcare and life sciences, financial services, and technology and software.
Kirkland & Ellis LLP and Davis & Gilbert LLP are serving as legal counsel and Canaccord Genuity as exclusive financial advisor to WillowTree and majority shareholder Insignia Capital Group.
As part of the transaction, Insignia Capital Group will sell its interest in WillowTree after initially investing in the company in 2018.
Insignia Capital Group Partner Tony Broglio said, "It has been an honour to partner with the world-class team at WillowTree during a period of transformative growth over the last four years. Management's execution of the strategic plan we envisioned at the outset of our partnership has been truly exceptional."
"The acquisition of WillowTree brings key tech talent and diversity to TELUS International's portfolio of next-generation solutions, and further augments its digital consulting and innovative client-centric software development capabilities," said Darren Entwistle, Chair of the Board of TELUS International and President and CEO of TELUS. "WillowTree will enhance TELUS International's ability to accelerate TELUS' own ongoing digital transformation and support key product development across our business, particularly within health and agriculture and consumer goods. Benefiting from TELUS International's track record of execution excellence, including completing the largest technology IPO in the history of the Toronto Stock Exchange in 2021, this transaction will enable our international team to further bolster its client diversification, adding new marquee customers and amplifying cross-selling competencies on a global basis. Importantly, WillowTree will augment our go-to-market transformation capabilities in respect of digital, cloud and software-based services that will be highly sought-after as we progress toward a period of economic recovery in the months to come."
"We are excited to share today's news alongside TELUS International, announcing that we will unify our teams and missions to design, build and deliver premium, disruptive and human-centered outcomes for some of the most admired brands in the world," said WillowTree CEO Tobias Dengel. "By combining the capabilities of these companies, we expect to be uniquely positioned to deliver frictionless, end-to-end user experiences, deploying a unified solution designed to allow our clients' customers and employees to hop seamlessly among apps or websites, AI voice and bot engagement, and human voice or omnichannel support."
The deal is expected to close in January 2023, subject to customary closing conditions and regulatory approvals.
Paper Excellence, Resolute to sell Thunder Bay Pulp and Paper Mill
On October 27, Paper Excellence Group, a diversified manufacturer of pulp and paper headquartered in British Columbia, and Montreal-based Resolute Forest Products Inc. announced their intention to sell Resolute's Thunder Bay pulp and paper mill to further facilitate the regulatory review process.
In July, Paper Excellence, through its subsidiary Domtar Corporation, agreed to purchase Resolute for approximately $3.5 billion (US$2.7 billion) enterprise value.
Paper Excellence and Domtar's legal advisors are Latham & Watkins as lead counsel, McMillan LLP as competition counsel, and McCarthy as Canadian M&A counsel. Barclays is acting as exclusive financial advisor.
McMillan's team consists of François Tougas as the lead partner on the transaction and supported by Mark Opashinov and Joshua Krane.
Resolute's legal advisors are Paul, Weiss, Rifkind, Wharton & Garrison as lead counsel and Stikeman Elliott as Canadian M&A and competition counsel. CIBC Capital Markets is acting as exclusive financial advisor.
Paper Excellence Vice Chair and Chief Strategy Officer Patrick Loulou said, "Today's announcement is a clear demonstration of our commitment to timely complete the acquisition of Resolute."
Resolute President and CEO Remi G. Lalonde said, "This is a very hard thing to do, but we believe it is necessary in order to accelerate our strategic combination with the Paper Excellence Group. The mill is an exceptional asset. I am confident that the dedicated and talented team in Thunder Bay will have a prosperous future with any company fortunate enough to have them as part of their organization."
Domtar's acquisition of Resolute continues to be expected in the first half of 2023, subject to customary closing conditions.