Lawyers increasingly seeking alternative ways to work, says Pageau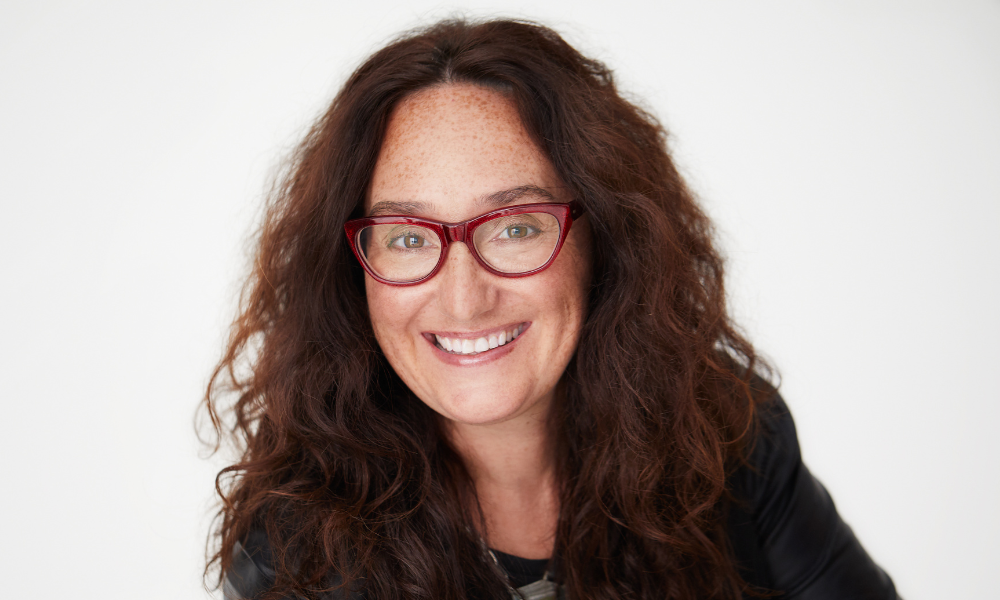 Pascale Pageau fell in love with the legal profession when she was 14, and she dreamed of being a voice for the voiceless and standing up for the defenceless. It may have been around the time she saw the Oliver Stone film JFK, and A Few Good Men, with Tom Cruise and Jack Nicholson.
"It created a clear path for me to follow," she says.
After graduating from the Université de Montréal in 1997, she practised at Desjardins Ducharme Stein Monast and BCF Avocats until founding Delegatus in 2005. She has focused on commercial litigation for major corporate clients throughout her legal career.
But until she built her own shop, Pageau could not fully feel the love of the profession she had dreamed about as a teenager. In school, she earned high grades. She had been recruited by prestigious firms, worked on significant files with "major league colleagues," and was collecting big paycheques. But she felt a "big hole," doing little else other than billing hours without time for passions, hobbies, and family life. Pageau realized she was defining herself merely on her professional success. It felt like a "rat race held in a golden cage."
Pageau wanted to take everything she loved about working in big law firms – the big files and big corporate clients – and trade in what felt "old and unnecessary." She wanted flexibility, self-determination, and a human and collaborative culture instead of hierarchy.
At Delegatus, she says lawyers decide what to charge for their hourly rate and how much they want to bill each year. Pageau only recruits lawyers with at least five years' experience, and she says the average among Delegatus' 50 lawyers is 22 years at the bar. The firm has offices, but lawyers can work from anywhere. And she says they have cultivated a "strong and business savvy collective" where lawyers can mentor and coach each other on business development. Some lawyers come to Delegatus with a book of business already built, and others come to build one at the firm. She says that lawyers have the freedom to choose their own mandates and clients, and the firm helps them grow their practices.
The entrepreneurial approach at Delegatus is not for everyone, says Pageau. Like any kind of entrepreneurship, it requires comfort with risk.
"You have to take a leap of faith because you create and you define your own success… Your success depends on yourself."
Since the COVID-19 pandemic died down, Pageau has seen a surge of CVs, with lawyers coming from big law firms seeking a break from the traditional model. She also sees an influx of sole practitioners looking for a structure to support their growth. She says people are generally looking for work-life balance and to make sense of their life's purpose.
But while these trends give Delegatus the opportunity to grow, Pageau says they are doing so cautiously. The firm has strict rules around recruitment to ensure their lawyers fit the culture.
"But also, that they're going to be a plus to the collective," she says. "We want to grow, but not at any cost."
A recent study from the Robert Half employment agency backs Pageau's view that lawyers are currently on the move. Forty-three percent of the legal professionals the agency polled said they planned to switch jobs before the end of 2023. Along with competitive pay, benefits, and perks, the recruiter advises their clients to entice employees with flexible work schedules.
For Pageau, the mobility indicates that lawyers are increasingly questioning the traditional model of legal practice.
Since the beginning of the COVID-19 pandemic, Pageau has noticed more anxiety and mental health challenges, generally in the legal profession, which has led many to quit the industry in response to the pressure and demands of the job. Millennials and Gen Z have also chafed against the traditional legal practice structures and rejected hierarchy. At the same time, there is a talent shortage, and she sees an increase in demand for in-house legal services.
Pageau predicts these trends, plus artificial intelligence and other legal technologies, will create a lot of change in the profession.