After practising 15 years, the Top 25 Most Influential Lawyer wanted more flexibility in billing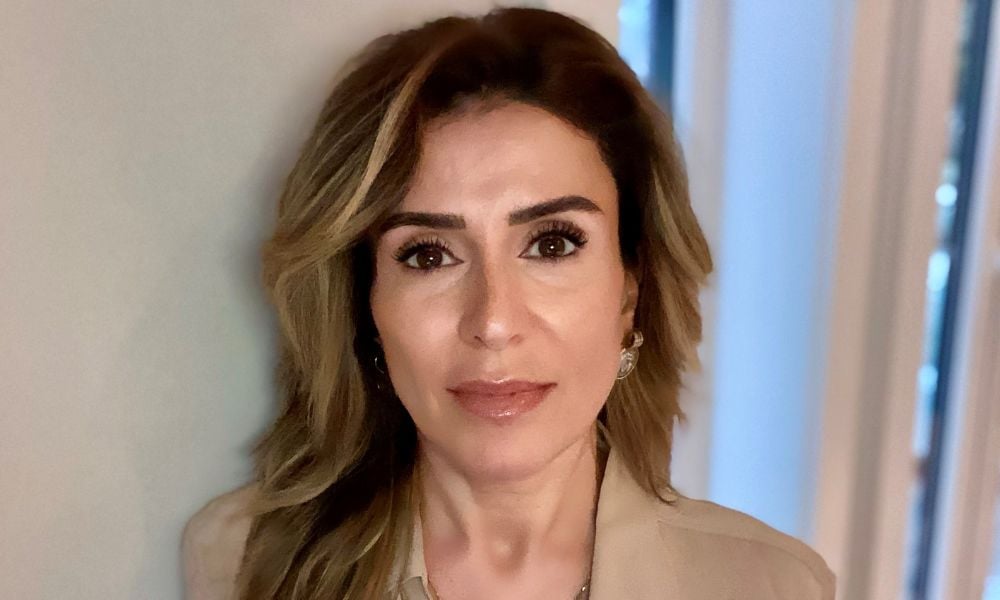 After around 15 years working at national law firms, Bahar Hafizi saw a gap in the mid-market legal services space, set out on her own and built a hybrid role where she could become more entrenched in the businesses of commercial clients.
She was a partner in the financial services group at Blake, Cassels & Graydon and then Gowling WLG. While she valued the relationships and skill sets developed at the firms, she was looking for something more entrepreneurial. Hafizi saw the billable hour as "a bit antiquated" and wanted to implement something that gave her more flexibility. She identified a way to change the billing structure in her lending work that allowed her to offer clients a fixed fee, and the method was successful.
For the last four-plus years, Hafizi has been running Vancouver-based BH Legal, which boasts an active lending practice. She represents BC companies in the manufacturing, lumber, and food and beverage sectors. In 2022, Canadian Lawyer included her as one of the Top 25 Most Influential Lawyers.
"Being a mid-market city, the clients tend to be quite fee sensitive, which is completely understandable," she says. "So, moving away from the billable hour and that traditional model was a very, very effective pivot."
For businesses stuck between hiring an in-house lawyer and engaging a traditional law firm, for whom "it may be more efficient to find a middle ground," she acts as an external in-house counsel.
"The key feature of this role is the organization gets to outsource in-house legal services, which brings them the flexibility of being able to turn to someone at all times – someone who understands the organization and knows the business and is available when needed without being a full-time employee of the organization," says Hafizi. "It also frees the organization from having to explain to the latest associate or partner handling the file its business and business needs each time there's a transaction or a matter that requires assistance, which is the model we typically see in the larger firm setting."
"Without becoming a part of their organization, I understood that by developing a trusting relationship with management, I could, as external counsel, manage their legal work, their projects, and also the risks while remaining in private practice. That was really what was interesting for me."
Through site visits and training exercises, she builds relationships with the people running the business. She calls this a "preventative approach," where she works to minimize the legal situations that could give rise to legal problems, which will save the business time and money.
"My deep understanding of the client's business operations allows me to more easily identify risks and threats, and if necessary, to hire external professionals to manage and mitigate those risks."
Hafizi says what sets her approach apart from the traditional law firm model is the time she can spend with clients "at a real operational level" without putting that time on their legal bill.
"Having my own business allows me the freedom to invest that time, at no expense to my client, without feeling the pressure to meet some billable targets. I have the flexibility to spend a day or two at my clients' office or operations, getting tours and learning about what they do without feeling that I need to make up that time that I've lost."
To make this time investment strengthen the client relationship, she asks her clients their goals and priorities, digs into their operations, actively listens to their objectives, and demonstrates leadership by focusing on relevant trends. "If you understand your client's business, then you can identify trends in the market and provide them with the information and how they can implement that information in their business."
For clients who already have established in-house legal teams, Hafizi's role is to step in and augment their skills and capacity in times of need.