Committee will consult Black communities, experts across Canada as part of Black Justice Strategy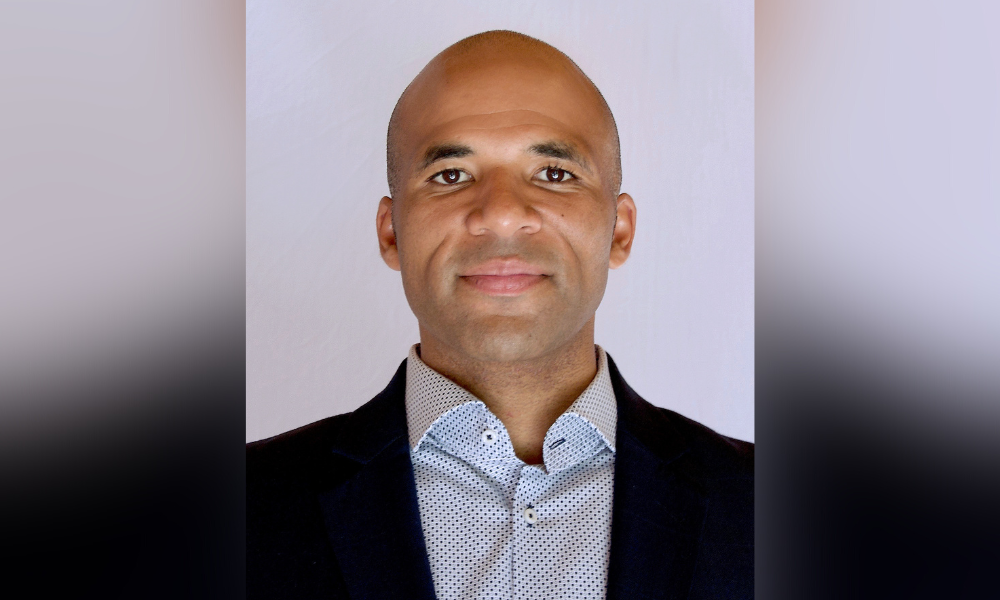 With the federal government's Black Justice Strategy, Canada has a "once in a generation opportunity" in developing a national framework setting best-practices and standards to confront anti-Black racism in the criminal justice system, says Dr. Akwasi Owusu-Bempah, a criminologist at the University of Toronto.
Department of Justice Canada recently organized a nine-person steering committee to plan and help execute consultations with Black communities across Canada, experts, and community leaders. Owusu-Bempah is a member of the steering committee, and he and Zilla Jones, a human rights lawyer, will author the final report.
"For me, this is extremely significant," says Owusu-Bempah, "because, rather than piecemeal work that's been taking place in different jurisdictions, we've got an opportunity where we've got representation on the steering committee from across the country. And we'll be garnering perspectives from people from across the country, bringing together work that's been undertaken across the country, and using that to develop a strategy."
The steering group's goal is to discover tangible methods of addressing the systemic discrimination and anti-Black racism in the criminal justice system, and identifying ways to reform and modernize the system, said Justice Canada's announcement.
In December 2021, Prime Minister Justin Trudeau's mandate letter for the Minister of Justice and Attorney General David Lametti called for the development of Canada's Black Justice Strategy, with support from Minister of Housing and Diversity and Inclusion, Ahmed Hussen.
Owusu-Bempah is associate professor at the University of Toronto in the Department of Sociology. His research areas have included race, policing, courts and correctional institutions. He has worked with police agencies and boards, Crown attorneys, criminal defence lawyers, and correctional institutions on the nature of race and racism in the justice system and how these issues are connected to society, more generally, he says.
Owusu-Bempah noted that his comments to Canadian Lawyer reflect his own views and not the Department of Justice Canada or the Black Justice Strategy.
Canada has differed from the US and the UK in its lack of racially disaggregated criminal justice data, which has made it more difficult to assess over- or under-representation of different groups in the criminal justice system, Owusu-Bempah says. But for the last two decades, racially segregated data collected by the Correctional Service of Canada and the results of independent studies and commissions, as well as the testimonies from Black and other racialized communities, have revealed that racial injustice and an overrepresentation of Black and Indigenous people in the justice system do exist, he says.
"The murder of Michael Brown in the United States in Ferguson set off – at least in recent history – a reckoning with respect to race and justice, not only in the United States, but in Canada as well," Owusu-Bempah says. "That was very much accelerated by the murder of George Floyd. Since that time, there has been increasing attention to, and scrutiny of, our various justice institutions and the way in which they deal with racialized and marginalized populations, generally, and Black and Indigenous populations in particular."
In his own research, with criminal justice data obtained through freedom-of-information requests, Owusu-Bempah has found elevated levels of stop-and-search among Black populations in Canada that exceeds their participation in criminal behaviour, he says. He adds that the Commission on Systemic Racism in the Ontario Criminal Justice System in the 1990s also demonstrated an overrepresentation of Black people in the remand population.
"Beyond the simple over-representation, again, there are concerns about mistreatment and injustice by these institutions as well," he says, "members of our community long complaining that they're treated in an unfair, procedurally unjustified and disrespectful manner by the police. They don't feel that they're treated the same way in court, and similarly, that they have poor and more negative correctional experiences, both in terms of treatment at the hands of correctional officers, as well as in the context of their risk and security assessments."
Justice Canada's announcement notes that while Black adults represent around 4 percent of the adult Canadian population, they were "consistently overrepresented in provincial admissions to correctional services," especially in Nova Scotia, Ontario, Alberta, and British Columbia.
"Canada's Black Justice strategy is a historic acknowledgment by the Government of Canada that systemic anti-Black racism exists in Canada and that it has poisoned our justice system, negatively impacting the integrity of our communities and the futures of our children," said Canada's Black Justice Strategy Steering Group Member Zilla Jones.