Stefaniuk also says he wants to make the CBA a welcoming place for all in the profession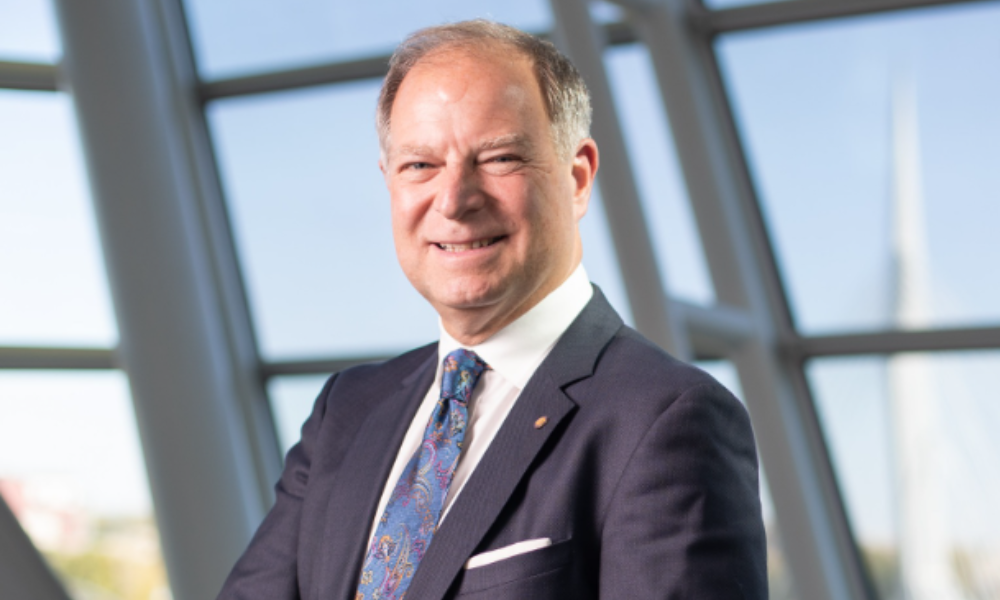 A main priority for new Canadian Bar Association president and Winnipeg lawyer John Stefaniuk will be defending and promoting the rule of law at home and abroad.
Stefaniuk began his year-long tenure on September 1. He succeeds the Montreal-based McCarthy Tétrault litigator Steeves Bujold and will be followed by Lynne Vicars, who will serve this year as vice president. Stefaniuk is a partner with Thompson Dorfman Sweatman LLP, with a broad practice involving environmental law, real estate, natural resources and energy, commercial and municipal law. He is the 95th president of the CBA, a 127-year-old organization comprised of 38,000 lawyers, notaries, law profs, and law students.
Stefaniuk will continue the work of Bujold, whose initiatives focussed on countering the mounting threats to judicial independence in Canada and globally and LGBTQS+ inclusion. Bujold advocated for addressing attacks on the judiciary, was the CBA's first president with a same-sex partner, and sought to address LGBTQS+ discrimination, focusing on the needs of the trans and non-binary community.
"The judicial independence aspect fits nicely in my priority of advancing, promoting and defending the rule of law, at home and abroad," Stefaniuk says. "Because judicial independence is a key element of the rule of law."
"Steeves' work on inclusion also ties in nicely to my second priority, which is making the CBA a welcoming place for all members of our profession."
The legal profession includes a growing number of affinity groups based on race, national origin, and geographical location. Stefaniuk says he wants the CBA to support these groups and their work.
"But we also want them to become our members, as well as our friends and co-workers," he says. "We want to make sure that everyone feels that the CBA has a place for them."
"We're in a pluralistic society, and the CBA has to welcome a diversity of experiences and opinions and backgrounds for us to properly represent the legal profession and Canada as a whole."
Stefaniuk is also activated on the issue of judicial independence. Lately, he says, there has been an erosion of support, understanding, and awareness of the importance of an independent judiciary.
In addition to his law practice, Stefaniuk chaired the Manitoba Criminal Code Review Board, which deals with accused who are thought unfit to stand trial or not criminally responsible. In the last two decades, he has seen more and more political actors making public statements on criminal matters while proceeding before a court or tribunal.
"There was a time when, if a cabinet minister commented upon a court proceeding that was active, that minister had a very big chance of losing their position in cabinet," he says. "These days, whether it's because of a lack of sensitivity or unfamiliarity with tradition and principles, there doesn't seem to be that same degree of restraint."
Those statements can lead to the perception that those justice systems are subject to political influence, which degrades public confidence, says Stefaniuk. But he says even more dangerous is where those political actors believe their comments influence those proceedings.
"That's something we have to be watchful of; we have to speak out against."