The new law forces the presumed innocent to jump through more hoops to avoid jail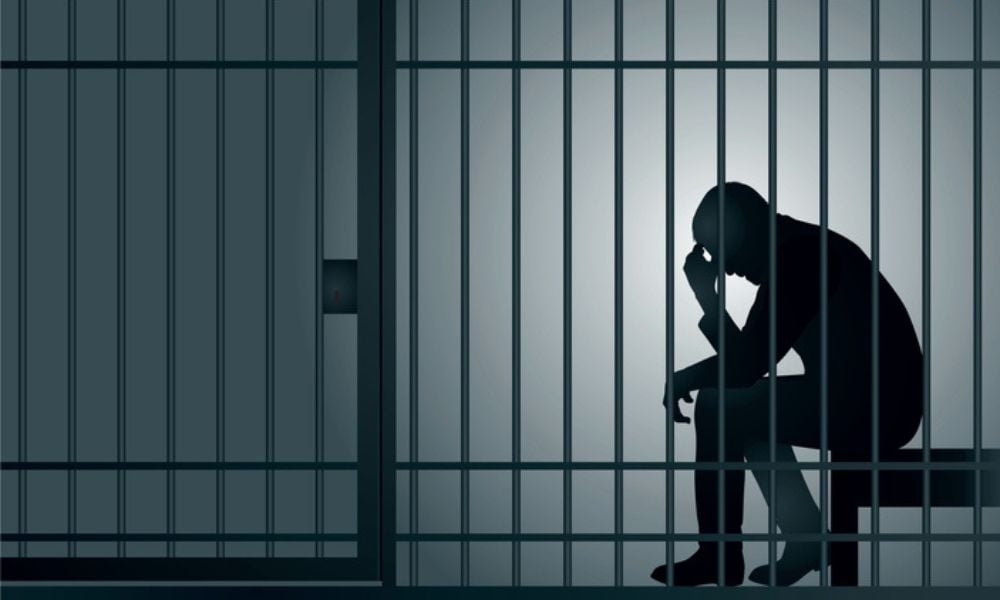 This summer, Arif Virani, Canada's freshest Minister of Justice and Attorney General, boldly declared that he'd get "smart on crime."
Fast forward a few short weeks; Virani, standing tall in the House of Commons, urged all members to pass Bill C-48, making it harder for people accused of certain offences to be released on bail without any debate or study.
I don't know about you, but I've always thought that a lack of study is a lousy way to get smart about anything. But it seems the government has a different approach. This new bail bill isn't a kindergarten paint-by-numbers assignment; it's important, according to Virani. And you know what? He's right, it is.
Bill C-48 tightens the screws on bail by expanding the use of reverse onus bail provisions. These provisions force individuals who are presumed innocent yet charged with offences to jump through hoops to prove they deserve to be out of jail. This expansion covers crimes involving violence and the use of weapons and even throws in some extra firearms offences for good measure. It even goes the extra mile by expanding the reverse onus provision for intimate partner violence offences.
Virani told parliament that "Public safety is paramount for our Liberal government," and he wasn't afraid to puff his chest out, adding, "[The Liberals] are the party of the Canadian Charter of Rights and Freedoms."
Virani claimed that Bill C-48 recognizes the harms of repeat violent offenders and would improve the bail system while not exacerbating the overrepresentation of Indigenous, Black, and racialized persons in our criminal justice system.
Critics of the bill have doubts and haven't stayed quiet about it. Criminal lawyers are raising red flags, suggesting that this new bill might not play nice with the Charter and could worsen inequities in the justice system. The Canadian Civil Liberties Association isn't convinced this law will make Canadians safer. And Catherine Latimer, the executive director of the John Howard Society of Canada, is not pulling punches either. She's saying, "[The bill] doesn't have a strong evidentiary base, and there's no indication that it's actually going to achieve the public safety goals."
As a starting point, we should be incredibly reluctant to throw people who haven't even been found guilty behind bars. Locking up presumptively innocent people denies them their liberty and cuts them off from rehabilitative programs and treatment. They're isolated from community support, family, housing, and employment. In short, they come out – and they all eventually come out – worse than they went in. And guess what? Our communities pay the price for it.
On top of the risk of keeping an innocent person incarcerated, pretrial detention disproportionately affects marginalized groups, leading to the over-incarceration of Black, Indigenous, and impoverished Canadians.
Even Conservative Leader Pierre Poilievre chimed in, saying that this legislation wouldn't accomplish its goal. He said, "This bill does not raise the bar. It simply adds a bunch of lower bars underneath the bar that's already there."
And Poilievre's shadow minister for public safety, Raquel Dancho, seemed to pump the brakes, telling parliament that "aspects of the bill need to be studied to ensure they are effective."
Last time I checked, the House of Commons included Poilievre and Dancho, who voted to pass the legislation without study or further debate.
When the legislation moved to the upper chamber, Senator Batters asked a simple question about the bill's impacts, "how many people would be impacted, over the last five years, how many people would have stayed in jail?"
Senator Gold, the government's representative in the Senate, responded that the question about the bill's potential impacts was critical; however, the government "doesn't have proper data."
Senator Pate agreed that there was "no evidence to back up the assertions that the bill will have the desired effect on public safety. If it's anything other than political posturing, why hasn't it been the subject of proper scrutiny in the other place?"
And that is the honest answer.
There was no study in the House of Commons because the government, the opposition, and every member of parliament don't care about the answers.
The reality is that the bail system is broken, but not in the way that the Conservatives claim.
The truth is that this bill will not make any impact in the trenches; it won't save one life, but the government doesn't want to hear that — they want to be seen doing something, anything, to blunt the opposition's disingenuous use of criminal justice issues as a political wedge.
This is the real reason the bill was passed in one day, without any real debate, study, or hearing from one witness.
This is not being smart on crime; it is dumb political theatre.