Blakes, Cassels, Davies, Fasken, Gowling, McCarthy, Miller Thomson, Osler, Stikeman, Torys featured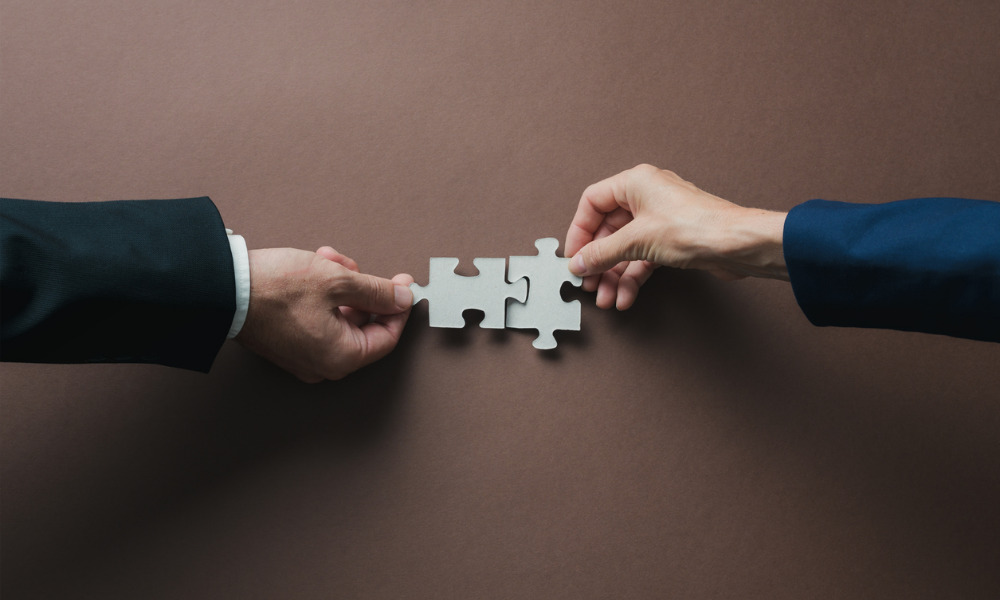 Canadian law firms took nine of the top 10 spots for their roles in completed mergers and acquisitions in 2022 deals that involved any Canadian buyers or targets, based on the number of transactions in which they were involved.
A Refinitiv report released Jan. 5 ranked Osler, Hoskin & Harcourt LLP, Fasken Martineau DuMoulin LLP, Gowling WLG, Stikeman Elliott LLP and Blake, Cassels & Graydon LLP in the top five.
Regarding the value, however, Torys took a huge jump in the rankings of legal advisers on announced deals, jumping to first spot in 2022 from eighth in 2021. And Stikeman had a strong showing, claiming second spot in both announced and completed deal categories for 2022 based on value. It had 116 announced deals worth US $38.8 billion and 95 completed deals worth US $25.8 billion.
"Torys was involved in a significant number of the major deals," says Michael Amm, co-head of Torys' M&A practice, who regularly leads complex transactions, domestic and international. "Our clients were active in many major deals across various sectors. Given the challenges noted under Q1 above, dealmaking has been getting more challenging and complicated – but commercially compelling and highly strategic transactions are getting done."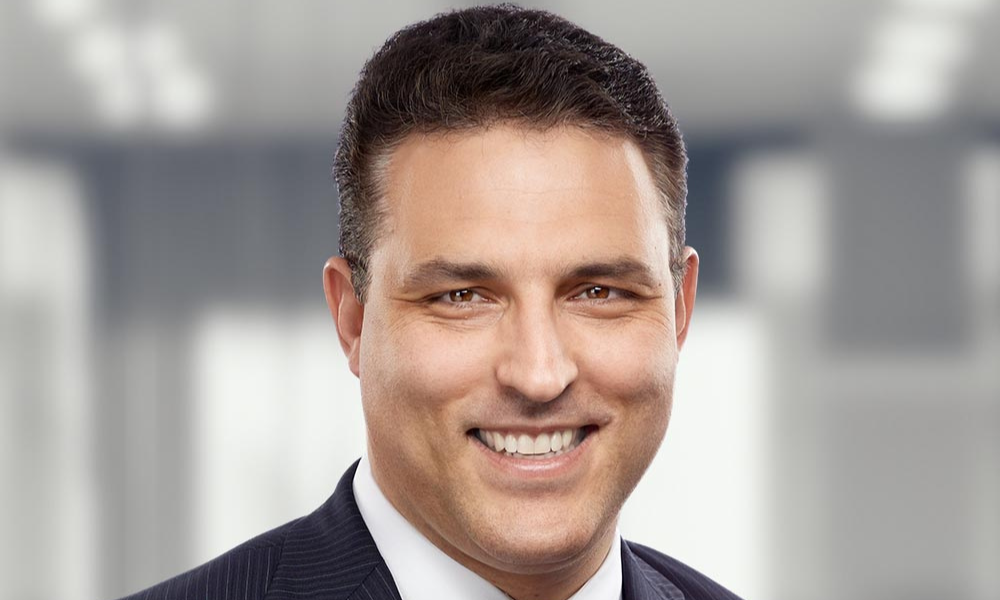 Michael Amm, Torys
Osler took number one spot in Canadian-related deals, by number, improving on second place in 2021 with 171 completed deals valued at US $36 billion.
"We're delighted by the trust that our clients continue to place in us with their most strategic transactions, and our continued success in league table rankings reflects that, says Alex Gorka, co-chair of the firm's M&A practice. "Constructing and closing deals in 2022 was more challenging than in prior years, and we benefited from having an experienced and deep bench across all industries and practice areas to support our clients in doing so."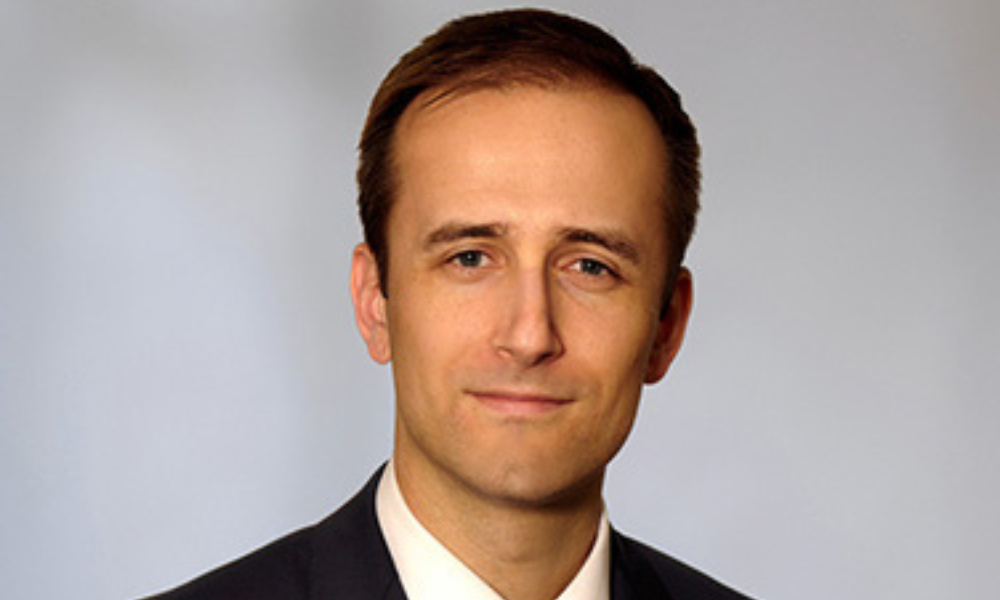 Alex Gorka, Osler
Fasken nabbed second place with 147 completed deals valued at US $25 billion. Gowling was involved in 113 deals valued at US $1.72 billion, Stikeman had 95 deals worth US $25.8 billion, and Blakes had 84 deals worth US $17 billion.
Rounding out the top 10 M&A legal advisers, based on the number of completed transactions, are McCarthy Tetrault (69 deals valued at US $17 billion), Davies, Ward, Phillips & Vineberg LLP (68 deals worth US $21.4 billion), Cassels Brock & Blackwell LLP (51 deals worth US $19.5 billion), Miller Thomson (47 deals worth US $1.5 billion) and New York-based Goodwin Proctor LLP (44 deals valued at US $5.46 billion).
Osler also topped the list of announced deals, with 186 deals worth US $28 billion. It was followed by Fasken (153 deals valued at US $6.4 billion), Gowling (118 deals worth US $1.79 billion), Stikeman (116 deals worth US $38.8 billion), and Blakes (101 deals worth US $37.8 billion).
Osler came in first place in announced and completed deals based on number, but the ranking picture changes when looking at the value of 2022 announced deals with Canadian involvement. Osler took the top spot on involvement in completed deals (US $36 billion) based on value, but Torys jumped to number one spot, from number eight in 2021, on the value of announced deals. It was involved in 63 announced deals valued at US $39.2 billion.
Following first-place Torys and second-place Stikeman - based on the value of announced deals - was Blakes, with 101 deals worth US $37.82 billion, and McCarthy Tetrault, with 88 deals worth US $37.4 billion.
As for Fasken, it came in the second spot on the number of completed deals, with 147 deals valued at $25 billion, which also put it at number four in the list of top M&A legal advisers based on value.
Says Sarah Gingrich, Fasken partner and co-leader of the capital markets and M&A practice at Fasken: "We had a very busy year, across many sectors and are looking forward to the challenges of 2023. Transactions such as Rogers Communications' C$4.25 billion and US$7.05 billion private placements of Senior Notes to support the acquisition of Shaw Communications, and Intertape Polymer Group's US$2.6 billion sale to Clearlake Capital Group, are reflective of both the trust our clients place in Fasken and bench strength and capability of our team."
Value and number of deals declined over 2021
Overall, the Refinitiv report noted a significant drop in the value of announced and completed deals with any Canadian involvement (buyer or target) in 2022. The value of announced deals dropped 27 percent over 2021, to $255.9 billion, while the value of completed deals dropped by 26 percent compared to 2021, to $190.6 billion. Similar declines were seen in the number of announced and completed deals in 2022 compared to the previous year, with announced deals dropping 23 percent and completed deals dropping 25 percent.
Gorka notes that last year's decrease came off a year of all-time highs for M&A in 2021. "The year was also a tale of two halves: an extraordinarily busy start to the year followed by a noticeable decline in activity in the second half," he says. "Various factors contributed to the slowdown – inflation, higher interest rates, and geopolitical risks, all of which resulted in volatile markets, a more challenging financing environment, and greater macroeconomic uncertainty."
Amm at Tory's also acknowledged the comparative decline from a blockbuster year for M&A in 2021. Last year ended with a decrease in the number and value of transactions.
"Dealmaking in 2022 was buffeted by the forces of higher interest rates, inflation, more difficult borrowing conditions, geopolitical turbulence and the ongoing supply chain issues resulting from the pandemic – all of which brought much greater uncertainty to the deal environment."
Still, he says, there were several "significant transactions," especially in the financial services, mining and energy-related sectors.
Global M&A also saw steep declines
Globally, the Refinitiv report says announced deals totalled $3.6 trillion during 2022, a decrease of 37 percent compared to the previous year and the largest year-over-year percentage decline since 2001. Completed deals worldwide totalled $3.54 trillion, a 22 percent drop over 2021. On number of completed and announced deals, both categories saw a drop of 17 percent in 2022.
Nearly 55,000 deals were announced during the full year 2022, a decrease of 17 percent compared to year-ago levels, representing a two-year low. Completed deals also dropped by 17 percent to over 43,000 deals.
As for thoughts on 2023, Gorka says that as multiples and valuations decline from recent peaks, there has been "some interest picking up amongst well capitalized buyers." However, he adds, "what's needed for deal activity to rebound is increased buyer confidence, and that will come as the macroeconomic climate stabilizes and equity and debt and equity markets become less volatile."
Fasken partner and co-leader Sean Stevens says that "in general, we are expecting the first quarter to be slower, with the number of deals increasing as we move into the second quarter and beyond - companies with capital will always be looking to make strategic acquisitions and execute their business plans" He points out that private equity activity may not be as high as in the last couple of years, but "we expect PE firms will continue to do deals, particularly cross-border activity.'
While private equity may cautious, Stevens says, "the capital will have to be deployed."
Amm suggests that 2023 will likely bring more going-private transactions, driven by reduced valuations and lots of "dry powder" cash among private equity players. There will also be "public companies facing commercial and financial challenges, as well as companies who have gone public in the last few years who are struggling and trading well below their IPO price."
There will also be more "regulatory headwinds" with intervention from the competition and anti-trust regulators and more aggressive foreign investment regulatory regimes, particularly regarding China. "All of this has resulted in longer regulatory review periods and discouraging some transactions from being pursued."
However, key sectors to watch will include:
Mining - driven by continued gold sector consolidation and interest in critical minerals for the transition to clean energy
Financial services – key players continue to have ample capital on their balance sheets and are looking for growth
Technology – driven by lower valuations and attractiveness for both private equity and strategic buyers