Ron Lo supports Symend through financing transactions and global expansion plan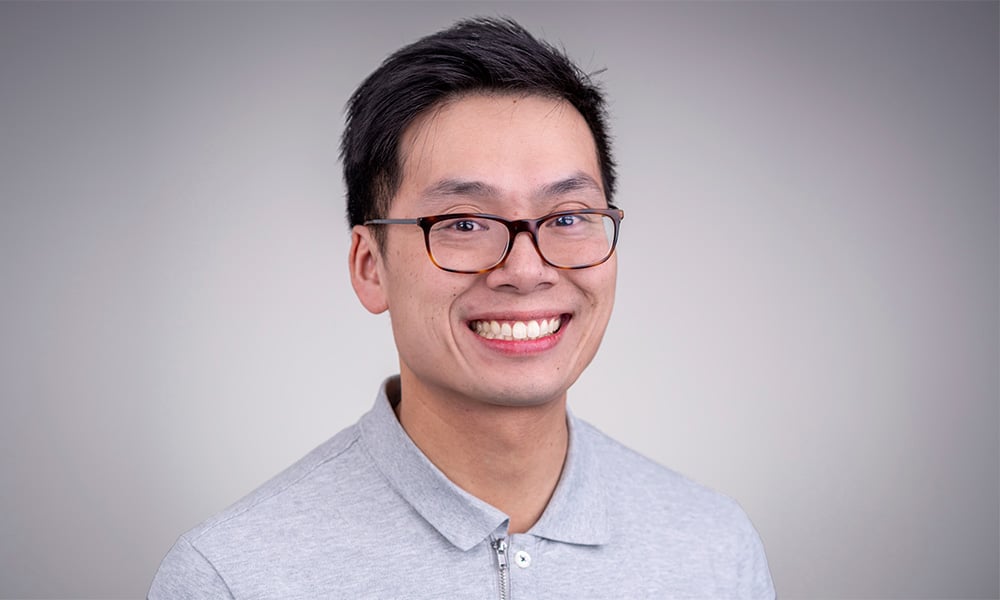 As the sole lawyer at Calgary-based tech start-up, Symend, Ron Lo navigates a wide range of legal matters including global IP work, and supporting the company through funding rounds – the most recent of which raised US$43 million. The start-up – which aims to help financially at-risk customers to avoid defaulting on bills by using behavioural science, artificial intelligence, and machine learning – has now raised over US$100-million since being founded in 2016. Lo worked closely with external counsel in drafting contracts to ensure all bases were covered in the transactions.
"I worked with existing stakeholders in these transactions to make sure we match their expectations and to make sure all the representations and warranties in the agreements were true and accurate," says Lo, who joined Symend as the company's first in-house lawyer in 2019 and manages all legal matters with the help of an assistant.
Lo collaborates with the sales team to ensure that sales objectives are met in a way that limits risk for the company and grows the client portfolio.
Symend is currently experiencing a major growth phase driven by the pandemic-fuelled financial downtown so expansion into new markets in a key focus. Currently working primarily with telecommunications providers in North America, Symend recently announced an interest to expand into the Latin American and Asia Pacific markets. Lo will continue his focus on supporting the company in its expansion into new markets by performing a full legal analysis of the plan, which includes examining regulations and privacy laws in each jurisdiction to ensure the company is legally cleared to expand into that market.
"As we look into other international markets, I need to make sure from an intellectual property point of view that all our IP assets are registered so that we can have our names in international markets without any kind of cyber-squatting or name squatting," says Lo.
Lo was drawn to an in-house role early in his career as he made the leap to iStockphoto as corporate counsel after just three and a half years in private practice.
"I made that jump because I knew right away that I wanted to do more tech-based things and to get more into IP," says Lo. "Firm life back then was all about the billable hour and I didn't want to do that so I figured I would forge my own path and do more tech-related things."
After three years at iStockphoto, Lo went on to take in-house roles at FGL Sports and Solium before landing at Symend in 2019.
"The best thing about working in-house is you really get your hands dirty and you can get involved in building something great," says Lo who manages all software licensing and customer contract work for Symend. He also handles employment matters, compliance and regulatory work, among his many duties.
One of Lo's key goals for the year ahead is to make his legal department more efficient by restructuring the legal operations side to create more of a self-serving system for his internal clients.
"We need to employ some kind of technologies and revamp some procedures and systems so that employees don't need to come to me every time they have a question about a contract or they want to access a document," says Lo. "That will free up my time to do greater strategic things."