Legislative and regulatory changes noted among top concerns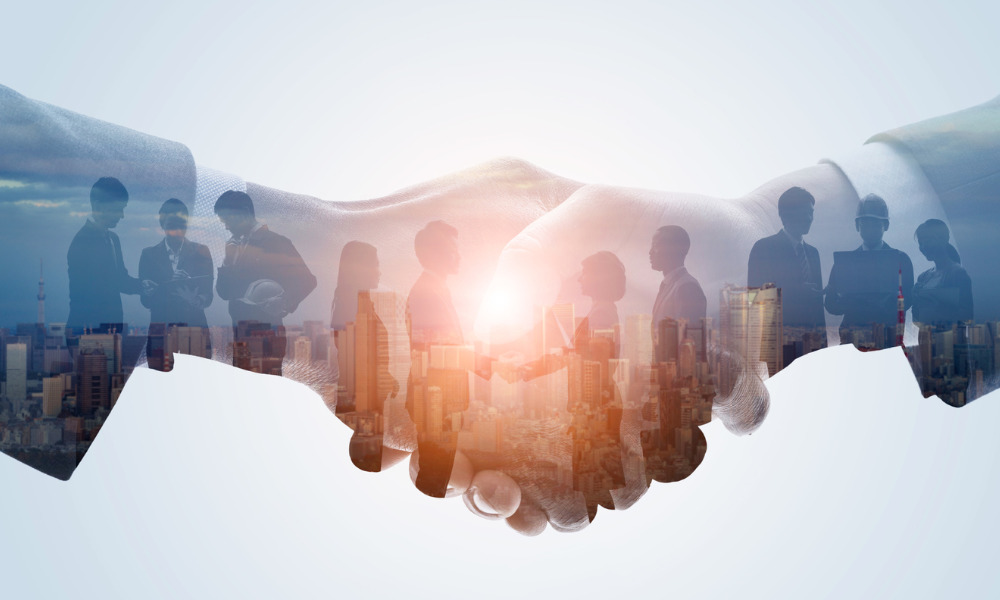 Although the impact of COVID-19 on deal terms is a significant concern, dealmakers are more concerned by legislative and regulatory changes, national security or foreign investment restrictions and antitrust considerations.
Lex Mundi's Global M&A Trends Report 2021 found that despite the challenges to deal-making, a substantial majority of firms around the world expect 2021 to see increased deal activity in both public and private M&A. In Canada, M&A deal activity picked up pace significantly in the second half of 2020, and this optimism looks set to continue, with 58 per cent of law firm participants in North America predicting a greater volume of M&A in 2021 versus the previous year.
"Dealmakers are currently facing unprecedented headwinds when navigating the landscape surrounding cross-border transactions, from the global pandemic, to foreign investment restrictions and Brexit," says Jenny Karlsson, Lex Mundi's head of North America in the global markets team. "However, in our annual survey of M&A practitioners across the Lex Mundi network, cautious optimism for the year ahead appears to be the prevailing sentiment across the globe."
The report dissects insights from 2020 and offers predictions for the year ahead from 67 law firms in respect to M&A within their respective jurisdictions. Key concerns are analysed within five regions:
North America,
Latin America and the Caribbean
Europe
Africa and the Middle East
Asia and the Pacific
Member firms from all regions note that national security interests and foreign investment restrictions were accelerated by the pandemic, with national governments wanting to protect key assets from foreign takeovers.
"Moving beyond the pandemic, we will be entering into unchartered waters. Most predict new and emerging challenges in the year ahead, adding even more complexity to cross-jurisdictional matters," says Karlsson.
Across Canada, the uncertainty of COVID-19 has complicated the M&A market by making pricing more difficult, the report indicates. To alleviate these concerns, companies are placing more focus on deal terms including interim period covenants and termination language.
The report aims to support corporate leaders and general counsel with time-critical decisions and action steps in relation to complex, multi-jurisdictional corporate matters.
"The insight from this report will allow corporate leaders and general counsel to more easily see around corners and better anticipate risk when handling complex transactions," says Karlsson.
The Lex Mundi Cross-Border Transactions Group produced the report.