Lawal will leave her role as CLO, ombudsman and corporate secretary at Interac Corp.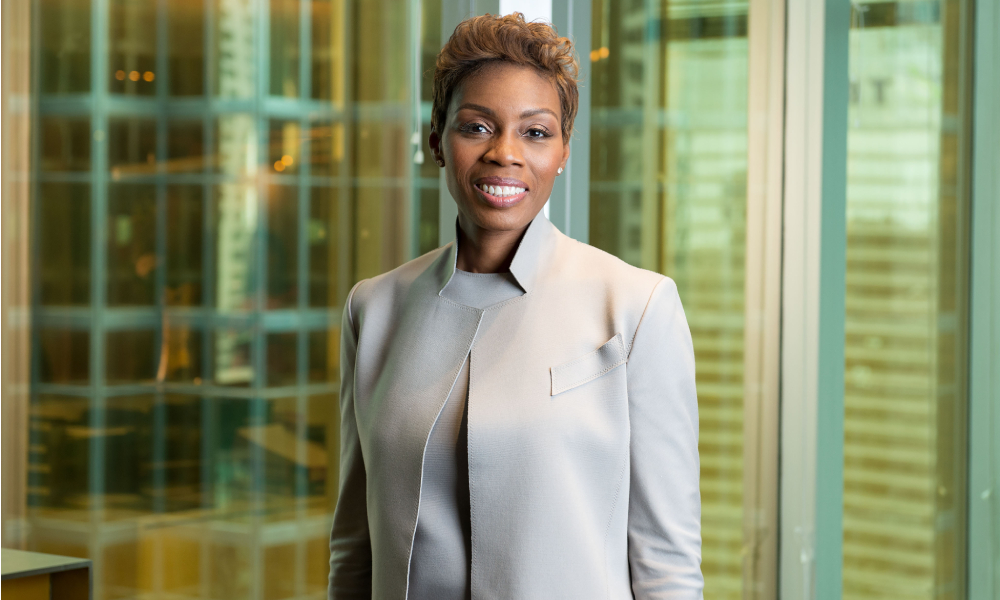 CIBC has appointed Kikelomo (Kike) Lawal as executive vice-president and chief legal officer, effective Oct.12.
Lawal has more than 20 total years of experience as a leader, as a trial lawyer and as a transactional lawyer. She currently holds the title of chief legal officer, ombudsman and corporate secretary at Interac Corporation, where she has worked for 12 years and led numerous workstreams to establish the organization as a fully integrated share capital corporation during its restructuring in 2018. Licensed to practice law in Toronto and in New York, U.S., Lawal has served as a senior associate at Blake, Cassels & Graydon LLP and as an associate at Carter Ledyard & Milburn LLP.
She graduated with a JD from Harvard Law School and with a BA from New York University.
In her new position at CIBC, Lawal will oversee not only the global legal function but also the corporate secretary, ombudsman and privacy office functions. She likewise joins the corporation's executive committee.
Lawal is also a strong advocate for inclusion, speaking regularly on the importance of inclusion across multiple dimensions, including gender, race/ethnicity and life experience.
Victor Dodig, president and chief executive officer at CIBC, called Lawal "an accomplished legal professional with strong business acumen who brings a strategic approach to the position." Dodig said in the news release that, with Lawal's help, the bank intends to continue focusing on strengthening its relationships with its clients in the modern world.