Lawyers may complete all five modules of five-hour program at once or in segments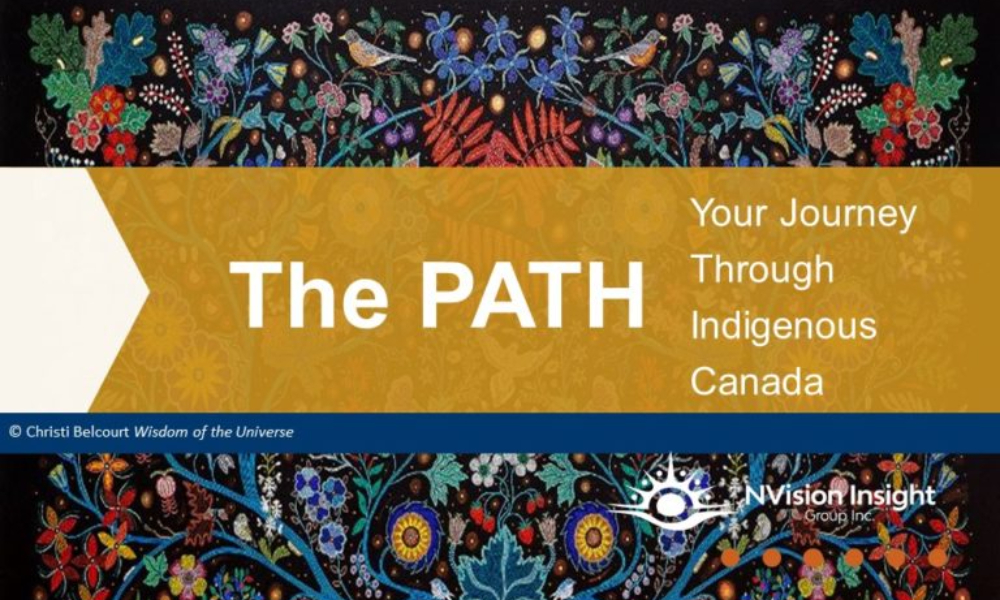 Alberta lawyers should take The Path (Law Society of Alberta) — Your Journey Through Indigenous Canada, the mandatory five-hour Indigenous cultural competency education program, within 18 months from the Apr. 21 launch or from the date they became active.
Lawyers may complete all five modules at once or in segments, for more flexibility depending on their learning pace, said the news release. The law society will consider lawyers completing the program while inactive as having fulfilled the educational requirement upon their reinstatement to active status. Both active and inactive lawyers may take the program free of charge.
NVision Insight Group, Inc., an Indigenous consulting firm in Ottawa, Ontario, working alongside the law society's Indigenous Initiatives Liaison and consulting the law society's Indigenous Advisory Committee and other Alberta-based Indigenous law authorities, developed the educational program.
The Alberta program differs from the national version offered by the Canadian Bar Association or by other organizations because it provides content specific to the province and caters particularly to Alberta-based lawyers.
The program seeks to assist Albertans in improving their Indigenous cultural understanding and to fulfill the law society's commitment to respond to the 2015 Truth and Reconciliation Commission's Call to Action #27, which urges Canadian law societies to ensure that their members undergo Indigenous cultural competency training, as well as the law society's strategic plan for 2020 to 2024, which includes equity, diversity and inclusion as a strategic goal.
Lawyers who have completed the University of Alberta's Indigenous Canada program or the national version of The Path via the Canadian Bar Association or via another organization, or who have certified that they have previous equivalent education or knowledge that includes training in intercultural competency, conflict resolution, human rights and anti-racism, can may apply for an exemption from the requirement. However, the law society urges those who are exempt to still complete The Path (Law Society of Alberta), because of its province-specific content.
Equivalent education or knowledge giving rise to an exemption should sufficiently address the specifications of Call to Action #27, including the history and legacy of residential schools, the United Nations Declaration on the Rights of Indigenous Peoples, treaties and Aboriginal rights, Indigenous law and legal traditions and Aboriginal-Crown relations.
The law society will administratively suspend members who do not comply with this educational requirement, which was approved in an October 2020 bencher meeting, within the 18-month period. The Law Society of British Columbia also announced a similar educational requirement in 2019.