Federal government should consult more with profession, say practitioners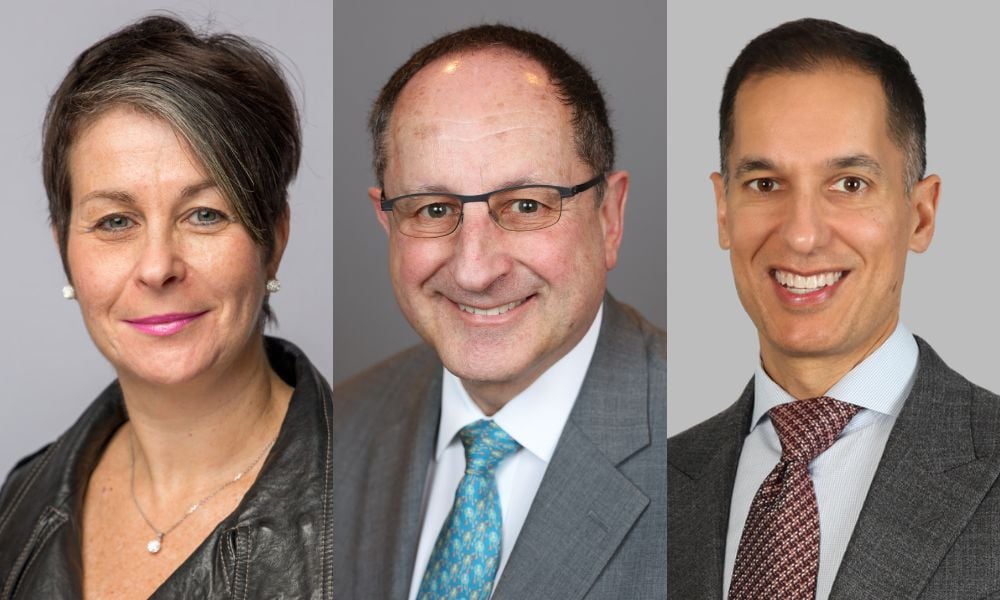 The government's plans to waive eligibility requirements for temporary resident visa applications to help tackle processing backlog risks undermining public confidence in the immigration system and will invite more refugee applications and overburden the system, say lawyers.
A recent Globe and Mail report, based on a leaked memo from Immigration Refugees and Citizenship Canada, detailed several "extraordinary measures" the federal government is considering to expedite the more than 700,000 temporary resident visa applications and more than two million immigration applications clogging the system. The IRCC memo indicated the agency was planning to either process 195,000 visa applications "in bulk" or waive eligibility requirements for around 450,000 applications. Two sources at the IRCC told the Globe that the feds planned to move ahead with the latter.
Waiving eligibility requirements would mean that visa applicants would not be required to establish that they will leave Canada once their visa expires and immigration officers would not assess whether visitors' financial situations are sufficient for their stays in Canada, reported the Globe. The memo also states that the IRCC considered not communicating these measures to the public.
When a person applies for a visa to enter and temporarily remain in Canada, the immigration officer must be satisfied that the applicant will comply with the terms and conditions of the visa. These terms include the requirement that the applicant leaves Canada when the visa expires, says Sergio Karas, a Toronto-based immigration lawyer at Karas Immigration Law. The officer looks at several "determining factors" to answer that question. He says the factors include whether the applicant has family, property, employment, or bank accounts in their country of origin.
"A wholesale waiving of those conditions is arbitrary and creates the impression in the public that the system is a joke and that the minister, with a stroke of a pen, can erase all the requirements." Karas adds that waiving eligibility requirements could lead to an anti-immigration backlash from the public because it will see the system as lacking controls.
"The most troublesome thing that appears in that report is the fact that they wanted to keep it a secret," he says.
Despite IRCC's memo stating that the measures to alleviate the application backlog were aimed at enhancing the integrity of the system, the revelations will have the opposite effect: erode confidence in the immigration system and its rules, says Barbara Jo Caruso, founder of Corporate Immigration Law Firm, and former chair of the Canadian Bar Association immigration section.
"It's not going to build trust. It's going to instead facilitate suspicion and mistrust around immigrants and people that aren't permanent residents or Canadian citizens," she says. "When that happens, we all lose. It doesn't matter which sector or who you are. Canada loses because we won't attract the best people."
When the public loses confidence in the immigration system, the response is typically a "cooling" of immigration policy, says Caruso. Given Canada's current demographics and the need for a continued workforce from outside of Canada, that would not be a "healthy situation," she says.
Once word of IRCC's decision spreads, there will be more visa applications, and the decreased screening will lead to more refugee claimants. The leaked IRCC memo said that waiving eligibility requirements could lead to around 8,600 asylum claims. This surge will overburden the Immigration and Refugee Board, says Ravi Jain, founder of Jain Immigration Law, and past national chair of the Canadian Bar Association immigration law section.
The second largest concern arising from IRCC's leaked memo is that they made these decisions with insufficient consultation with the profession, says Caruso.
"The government should be tapping into the experts in the field and those that have a vested interest and asking them for their input – not just on this issue of how you bring down processing times, but on all types of immigration policy. We're not seeing much consultation, and this, I think, is another example of that."
Integrity and transparency are the "cornerstones" of all good government policy, and immigration policy, in particular, she says.
Stuart Isherwood, a spokesperson for IRCC, told Canadian Lawyer that the agency has seen "significant improvements" in recent months and will "continue to process temporary resident visas more quickly to respond to the growing number of people who want to visit Canada." He notes that IRCC is processing visas faster now than before the pandemic. In November 2022, IRCC processed more than 260,000, compared with 2019's monthly average of 180,000 applications.
"Despite the progress we've seen, there is still much more to do to improve processing timelines. IRCC continues to explore all available options to reduce inventories and improve client service," says Isherwood. "We've seen significant improvements in recent months. Processing times are coming down, and we've recently reduced the number of files in the system by more than 500,000."
To reduce application backlogs and strengthen the system, he says IRCC digitizes applications, hires new staff, and automates. IRCC Minister Sean Fraser announced last August that IRCC would begin publishing monthly data on its website. January's update showed the application backlog, overall, had decreased from 52 to 45 percent in December. "We remain on track to meet our goal to reduce overall backlogs and process 80 percent of new applications within service standards," says Isherwood.
The backlog that the IRCC is trying to fix is rooted in the pandemic when Canada was not processing visa applications but was still taking them in, says Karas.
"You're trying to catch up, but you're not closing the door while you catch up."
"The question of the wait times and delay – it is at a ridiculous level right now," says Karas.
Canada has also been taking more immigrants in recent years. In 2022, Canada absorbed 431,645 new permanent residents, beating the record of 401,000 in 2021, which had been the highest since 1913. With more newcomers comes a higher number of families and friends who want to visit and need a visa, he says.
"In 30 years of practice, I've never seen timelines and processing times as challenging as they have been in the last year or so," says Caruso. "I will acknowledge that we have seen a little uptick at the end of 2022 and some improvement in some of the business lines.
"But with respect to the temporary resident visas, I have numerous clients or prospective clients that have cases that have been pending for months… There's no doubt that the backlogs are impacting people, businesses, families."
Jain notes that IRCC is putting more money into the system and hiring more officers to deal with the backlog but adds that there is a lack of communication with lawyers.
We should "bring back some mutual respect, where they understand that we're here to facilitate and assist the process. We're the ones dissuading people from making fake refugee claims. We're the ones who strategize and try to ensure that people don't put in too many applications so that they don't put in applications that are not very strong or that are disorganized, so officers have to spend more time on them."
On Jan. 25, the Canadian Immigration Lawyers Association (CILA) released six recommendations for IRCC to reduce the processing backlogs in its system:
Require IRCC officers to return to the office to work;

Implement new and better means to communicate with applicants and representatives so that IRCC resources are not unnecessarily wasted on responding to thousands of status inquiries; ensure that the responses to applicants and representatives are meaningful to eliminate further inquiries;

Allow applicants with maintained status to travel outside of Canada and temporarily re-deploy IRCC resources from extension applications to processing TRV applications;

When processing in-Canada extension applications for those who also require new TRVs, process these concurrently to free up processing resources in Ottawa; reallocate these resources to where they are needed;

Shift the processing of PR Card renewals to passport offices and only refer complicated residence cases to IRCC for evaluation and processing;

Temporarily partner with CBSA to help process TRV-exempt temporary status applications at ports of entry to reduce pressures on IRCC.