These firms shine in helping clients protect proprietary rights patents, trademarks and designs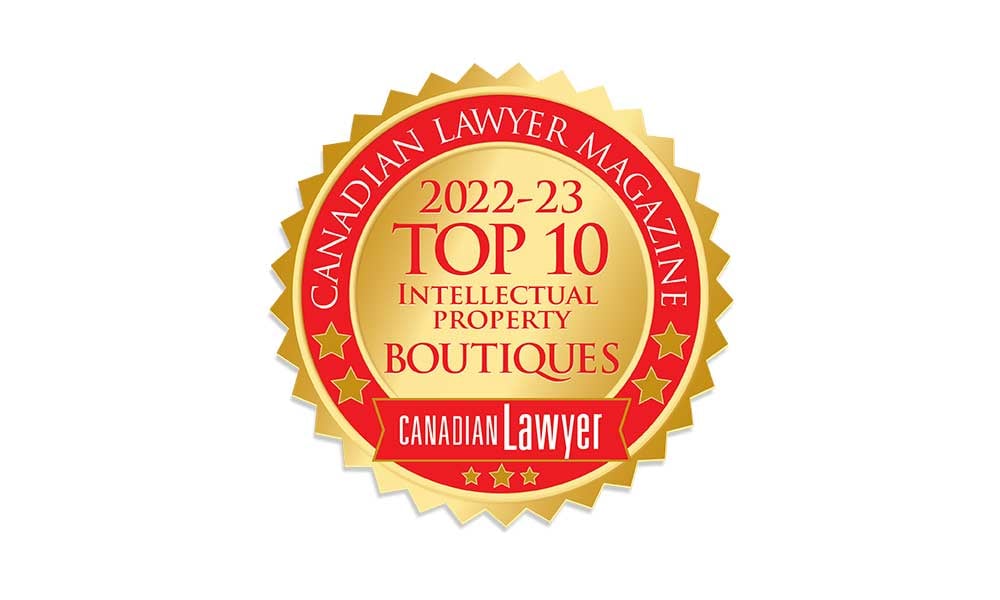 Law firms that wade into the complex and fascinating world of intellectual property law have had a buys few years. Not only have they been dealing with the impact of the COVID-19 pandemic, and the increasing backlog it has created, they've also had to adapt to some major changes to IP law and practices. For example, changes to trade agreements – turning the old NAFTA into CUSMA (the Canada-U.S-Mexico Agreement) – and entering the Madrid Protocol for filing multiple applications globally – has meant keeping clients up to date on processes, deadlines and requirements.
Luckily, those on year's list of winners were up to the task, taking clients through the changes and making sure nothing fell through the cracks.
This year's winners include Smart & Biggar, whose roots date back to 1890, when Frederick B. Fetherstonehaugh founded Fetherstonhaugh & Co. as a patent agency in Toronto. It now has offices in five cities across Canada.
Canadian Lawyer congratulates all the winners! The full list of winners can be found here.