Today's update for courthouses across Canada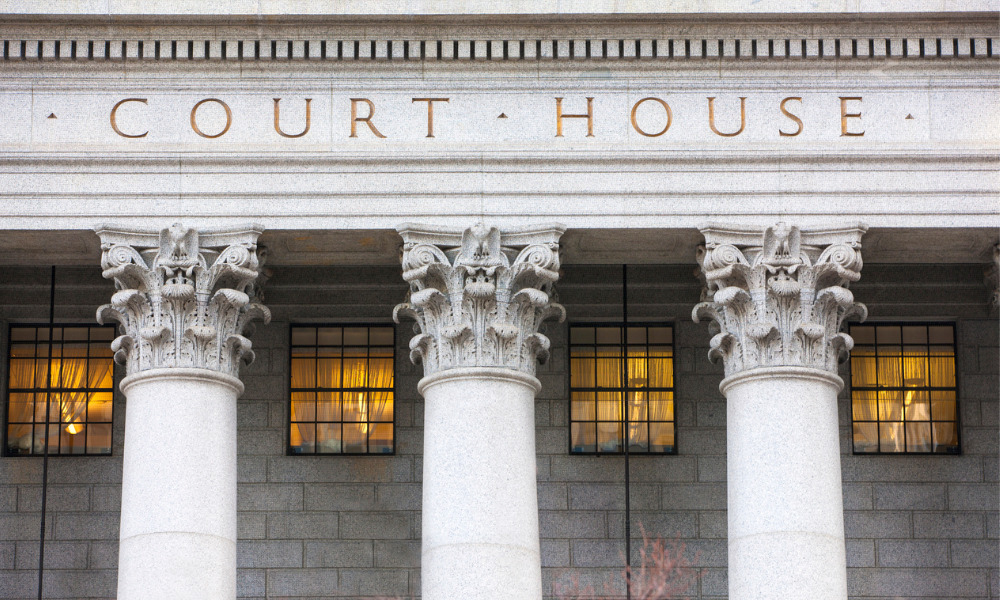 Courts across Canada are taking extraordinary measures to control the spread of the new coronavirus COVID-19. Below is a roundup of actions courts are taking across the country.
Manitoba
Notice to the Profession and Media re: COVID-19
To help in flattening the curve, starting Apr. 14, the Provincial Court, Court of Queen's Bench and Court of Appeal are limiting attendance in court proceedings to a maximum of two support persons per accused or victim. As an exception, child witnesses are also allowed a maximum of two support persons. Counsel should keep in mind the social distancing measures implemented in the courts.
Provincial Court of Manitoba
Notice — Additional Judicial and JJP Hearings including Weekends
To help prevent the spread of the virus, the court has established a Judges Weekend Court and is using morning weekday courts to address matters where admission to the Winnipeg Remand Centre for short stays can be minimized. The court also emphasizes that there should be an opportunity for a meaningful hearing before the Judicial Justices of the Peace. A matter should only be remanded after it has been decided that the matter cannot be substantively addressed on the first appearance.
Court of Queen's Bench of Manitoba
Notice — Civil Pre-Trial and Case Management Conferences
Effective immediately, the court has resumed dealing with pre-trial and case management conferences for civil actions for both new and ongoing matters via teleconference. If the judge involved has consented to it, judicially assisted dispute resolution may also be availed of via teleconference.
Masters' Court — Notice — COVID-19 — Child Protection Dockets
Beginning Apr. 15, the masters will resume handling the child protection dockets. While the courtroom will be equipped with teleconferencing technology, agency counsel and counsel for responding parties may still opt to appear in person, though they are strongly discouraged from doing so. Counsel who choose to appear in person should strictly abide by the safety protocols.
Masters' Court — Notice — COVID-19 — Suspension and Restriction of Hearings
Prior notices issued on Apr. 2 laid out restrictions in relation to matters which are scheduled to take place from Apr. 20 to May 25. This notice, dated Apr. 7, addresses matters normally heard by masters or registrars in bankruptcy during this extended period.
Court of Appeal of Manitoba
Notice — Hearings will be conducted remotely by videoconferencing during the COVID-19 pandemic
Effective Apr. 20, all appeals will be heard remotely by videoconferencing, and all motions or applications will be heard remotely by teleconferencing. Special procedures will be adopted to ensure that in-custody accused individuals can participate in the hearings. As for appeals which have been adjourned by consent between Mar. 20 and Apr. 17, these will be rescheduled to the next available time slot. The registry is still open for document filings, and individuals making such filings should respect the social distancing measures that are in place.