Today's update for courthouses across Canada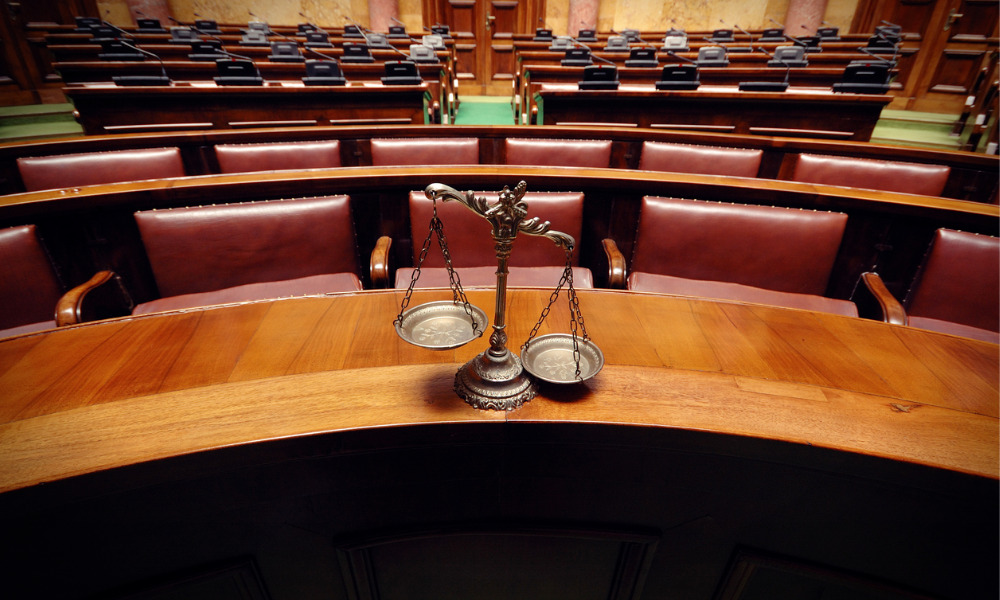 Courts across Canada are taking extraordinary measures to control the spread of the new coronavirus COVID-19. Below is a roundup of actions courts are taking across the country.
British Columbia
Court of Appeal for British Columbia
Message from Chief Justice Bauman regarding efforts to increase capacity to hear matters during the COVID-19 pandemic
This message from Chief Justice of British Columbia Robert Bauman discusses the court's efforts to ensure access to justice during the COVID-19 crisis. The court has been trying to pursue funding for technological and other resources to enable it to hear more matters and to increase its capabilities to harness video-conferencing and teleconferencing technologies and to accept e-filings. The court has also committed to addressing the needs of self-represented individuals.
New Brunswick
Court of Appeal of New Brunswick
COVID-19 ⁠— Updated Directive from Chief Justice Operation Plan
This updated directive consolidates the measures that are already being implemented by the court. It mentions the changes to court processes in relation to the filing and service of documents, the commissioning of affidavits, the hearing of matters by teleconference or video-conference and media access to court proceedings.
Nova Scotia
Measures in Small Claims, Bankruptcy and Probate Court
Probate Court matters during the COVID-19 pandemic
In line with the essential services model being implemented during the pandemic, until further notice, the court is not accepting new applications for grants, except if a judge determines that it is an emergency matter. The court is also not offering new dates for passing accounts or contentious matters, unless such constitute an emergency as determined by a judge. Parties may explain why they think their matter is urgent and why it requires immediate action or attention via a letter emailed to the Registrar of Probate, which will then be reviewed by a judge. Estates already scheduled will continue, except if a judge determines that a reprioritization is necessary, and estates will be processed in approximately four weeks, except if a judge chooses to reprioritize the matter due to an emergency. Until the court returns to its normal operations, the Registrar of Probate will not be accepting Affidavits of Service – Notices of Grant (Form 28).
Yukon
Territorial Court of Yukon
Notice to the profession and the public
The notice updates previous notices of the court with regard to measures adopted in response to the pandemic. The offices of the clerk and the sheriff are manned by reduced court staff who are continuing to offer critical public services except during weekends and on holidays. As for access to the court registry, the public door has now been locked, and persons may only enter one at a time, after making a prior appointment.