Today's update for courthouses across Canada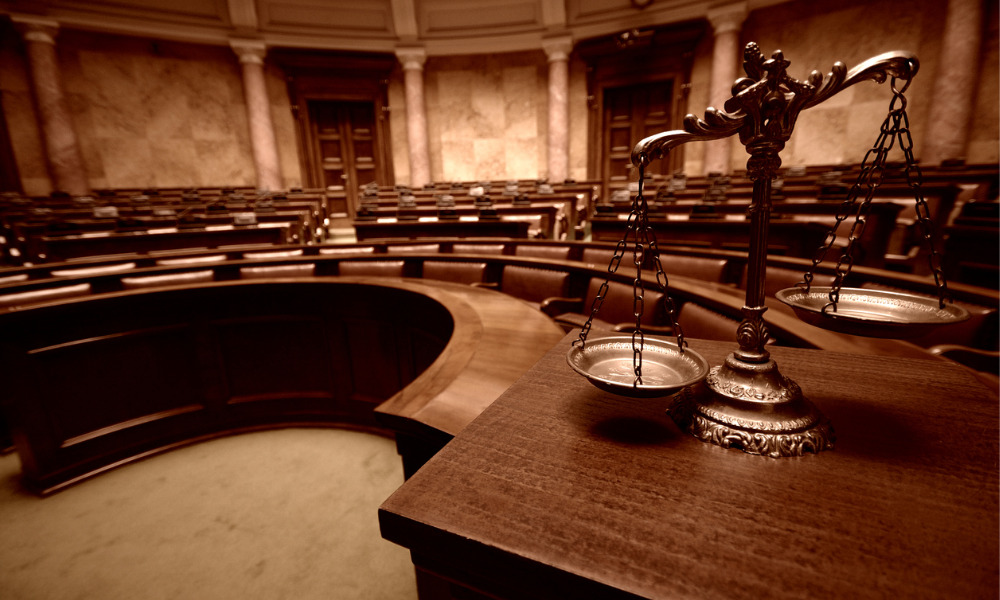 Courts across Canada are taking extraordinary measures to control the spread of the new coronavirus COVID-19. Below is a roundup of actions courts are taking across the country.
British Columbia
Notice to the public regarding affidavits for use in court proceedings
The courts are permitting accommodations for the commissioning of affidavits in situations where it is impossible or medically unsafe to require the deponent to personally appear before a commissioner. The three levels of court have adopted the same process, as described on their respective websites: Provincial Court of British Columbia, Supreme Court of British Columbia and Court of Appeal for British Columbia.
Supreme Court of British Columbia
Notice to the Profession, the Public and the Media Regarding Courtroom Procedures for In-Person Court Appearances
Persons making in-person court appearances should refrain from entering the courtroom if they exhibit any flu-like symptoms or if they have been in contact with anyone who has or is suspected of having COVID-19. Such persons can instead make arrangements to reschedule their hearings. The court then laid out specific procedures, which vary depending on whether there is only one matter scheduled to be heard in a particular courtroom, or more than one matter.
Alberta
Notice to the public and legal profession: restricted access to courthouses
Effective Mar. 30 and until further notice, the court is restricting access to the courthouses and prohibiting members of the general public from entering unless they fall under specific exceptions, which are enumerated in the notice. Lawyers are encouraged to file documents via email or fax. The procedures laid out in the notice apply to all courthouses in the province, as stated on the websites of each level of court: Provincial Court of Alberta, Court of Queen's Bench of Alberta and Court of Appeal of Alberta.
Ontario
Court of Appeal for Ontario
Notice Regarding Videoconference and Teleconference Appearance Technology (CourtCall)
The court described the procedures and fees applicable to and the equipment necessary for the use of CourtCall, which is a third-party remote appearance service utilized for telephone and video appearances.
Nova Scotia
Provincial Court of Nova Scotia
COVID-19: Consent bail variations procedure — Provincial Court and Youth Justice Court
Effective immediately, the courts have implemented a procedure for accused persons to be able to apply to vary their release conditions without needing to appear personally in the courts. However, this procedure does not apply to vary a release order with surety.

Nova Scotia Supreme Court
COVID-19: Supreme Court suspends filing deadlines for civil and family matters in the general division
Until further notice and unless a judge has provided otherwise, filing deadlines under the Civil Procedure Rules which are applicable to civil and family matters in the General Division have been suspended, with the suspension period retroactive to Mar. 19. The suspension does not cover criminal matters, proceedings in the Family Division of the Supreme Court, proceedings in the Court of Appeal and filing deadlines established by legislation.
Nova Scotia Court of Appeal
COVID-19: Upcoming appeals adjourned; filing deadlines suspended
With the exception of urgent or essential cases as determined by the court, the court has adjourned all hearings scheduled for the upcoming May/June term and has suspended the filing deadlines related to such proceedings.
Prince Edward Island
Supreme Court of Prince Edward Island and Prince Edward Island Court of Appeal
E-transfer payment instructions
Effective Mar. 30, the courts have laid out a procedure for the payment of filing fees via e-transfer.