Today's update for courthouses across Canada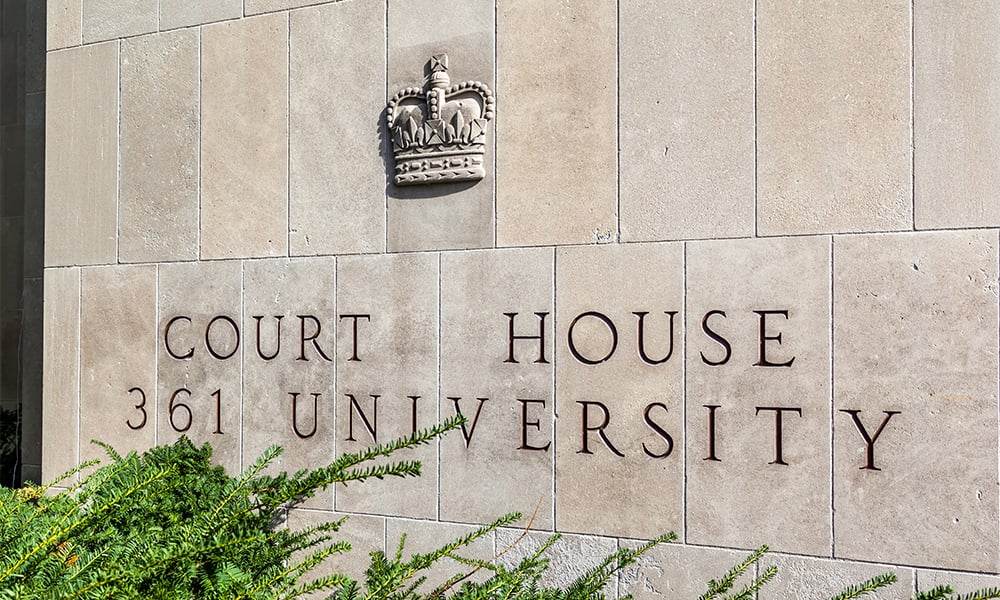 Courts across Canada are taking extraordinary measures to control the spread of the new coronavirus COVID-19. Below is a roundup of actions courts are taking across the country.
British Columbia
COVID-19 Notices and Updates
The court is restricting public access to the courthouses, and only those who fall under the identified exceptions are allowed to visit. The court is also strictly implementing physical distancing measures inside the courtrooms. The court's measures to reduce the number of people present in the courthouses have also been revised as of Mar. 28. More information may be found here: COVID-19 Pandemic — Scheduling of Criminal Matters in the Ontario Court of Justice and COVID-19 Pandemic — Scheduling of Family Matters in the Ontario Court of Justice.
Ontario Superior Court of Justice
Letter from Geoffrey B. Morawetz, Chief Justice of the Superior Court of Justice, to the members of the legal community in Ontario
Chief Justice Morawetz wrote that, by Apr. 2, he expects to release further notices to the profession which will detail the court's plan for expanded virtual courts, which will take effect on Apr. 6. As for now, the court's Council of Regional Senior Judges is currently discussing how the court may expand its operations to ensure access to justice is not impeded.
Practice Direction Concerning Extensions of Time in Civil Proceedings in the Court of Appeal for Ontario
Given that Ontario Regulation 73/20 covers the suspension of timelines, subject to the discretion of the court responsible for the proceeding, for as long as the emergency declared by the government lasts, the Chief Justice of Ontario and President of the Court of Appeal for Ontario provided guidance with regard to which timelines have been suspended and which ones haven't been suspended, such as those covering urgent family law appeals.
Notice about Urgent Family Law Appeals
Urgent family law appeals aren't covered by the automatic time extensions provided under Ontario Regulation 73/20 and will therefore still be heard by the court. Parties to family law appeals that may potentially be urgent should email the court certain information, which is described in the notice linked above. Such persons should ensure that all other parties to the appeal are copied on the email. The notice also enumerates matters which are likely to be considered urgent.